Elmhurst is that rare NYC neighborhood still accessible to the middle-class—though with Queens prices on the rise, who knows how long that will last? The area is strong in the public transportation department, as it's served by the 7, E, and F trains, and along Broadway, great restaurants abound, especially when it comes to Thai. Here, you'll find many low-rise, single family homes, as well as co-ops.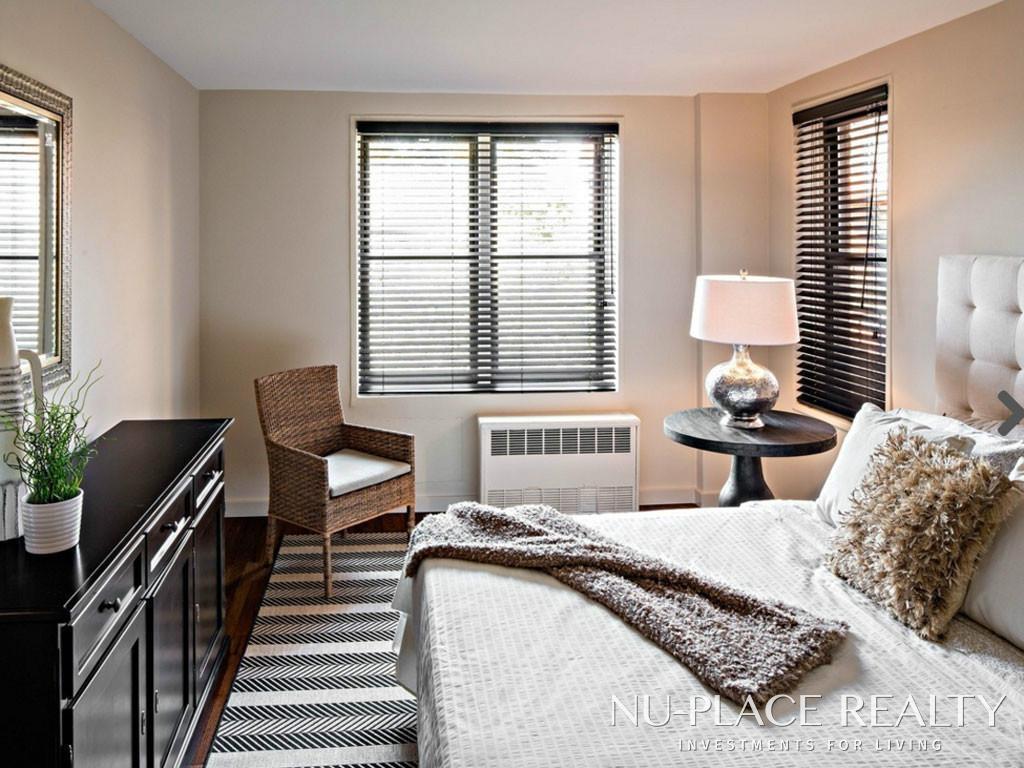 New development co-ops don't come by very often, but in keeping with this week's theme, we thought this two-bedroom co-op, listed at $440,000 by Nu-Place Realty, may fit the bill. It's in The Continental Park, an apartment building that has been re-developed into a luxury property—and not without some controversy for violations during its construction.
Today, the six-story co-op includes a fitness center, community room, private outdoor space, and a playground, perks that would ramp up prices dramatically if this were Manhattan.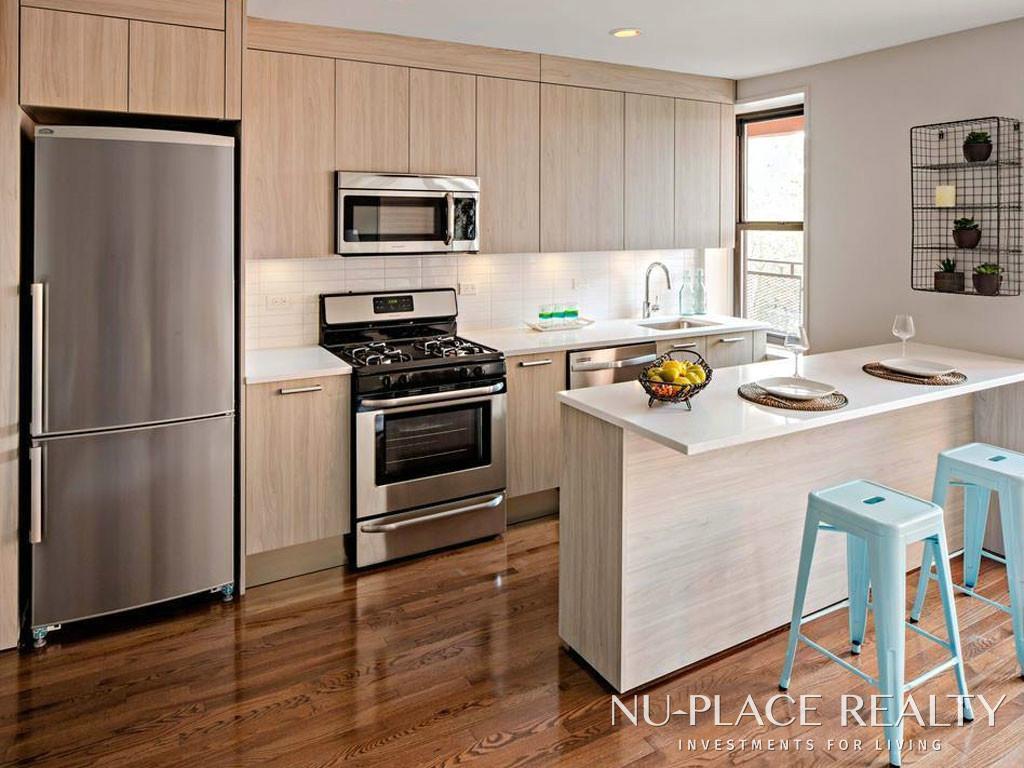 All units have been remodeled to include new oak flooring and open kitchens with stone countertops, Italian cabinetry, and stainless steel appliances, including a dishwasher.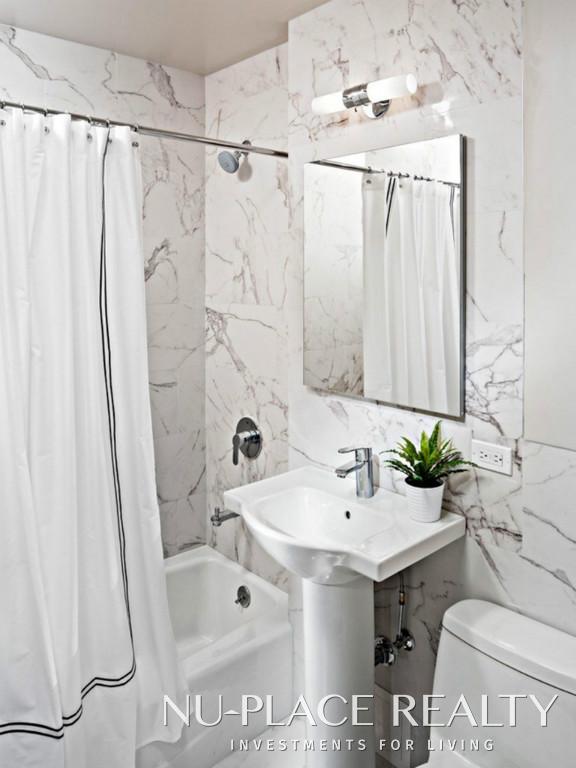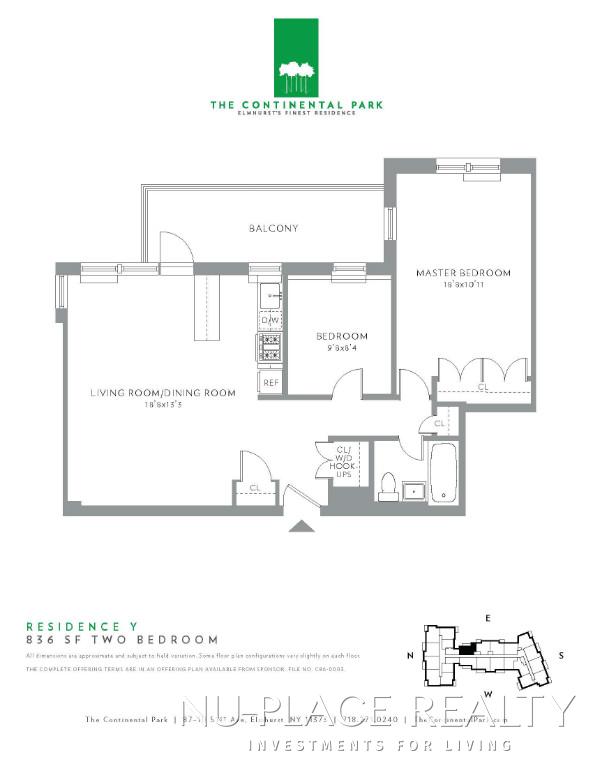 The master bedroom is spacious and comes with large closets, but as the second looks tiny and seems to lack storage, it might make more sense to use it as an office. The large terrace is enticing, though, and the bath has been updated with porcelain tiling. 
Another not-so-typical aspect of this co-op: Dogs are allowed. The property's website touts that it is part of a "renaissance" now underway in Elmhurst, a "neighborhood in waiting"; whether that's a true characterization of the area is in the eye of the beholder.