It's hard out there for a first-time buyer to find anything even remotely affordable, which is why we practically did a spit-take when we saw the price for this Bronx studio: $50,000. Unsurprisingly, it's in an income-restricted HDFC building (where co-ops sell for far-below market rate), but even in the world of HDFCs, this asking price is a bargain.
The apartment is located in Highbridge (near the 4 train stop at 167th Street), a neighborhood we've previously written up as one one of the many options in the borough for New Yorkers looking to move to the Bronx. ("This neighborhood is becoming a fast alternative to living in Manhattan proper," notes Brian Letendre, a broker with Bohemia Realty—FYI, a Brick sponsor—who's recently sold a different HDFC in the area. "It's literally right over the bridge, and you can still get a lot of space for much less than you can in Manhattan.")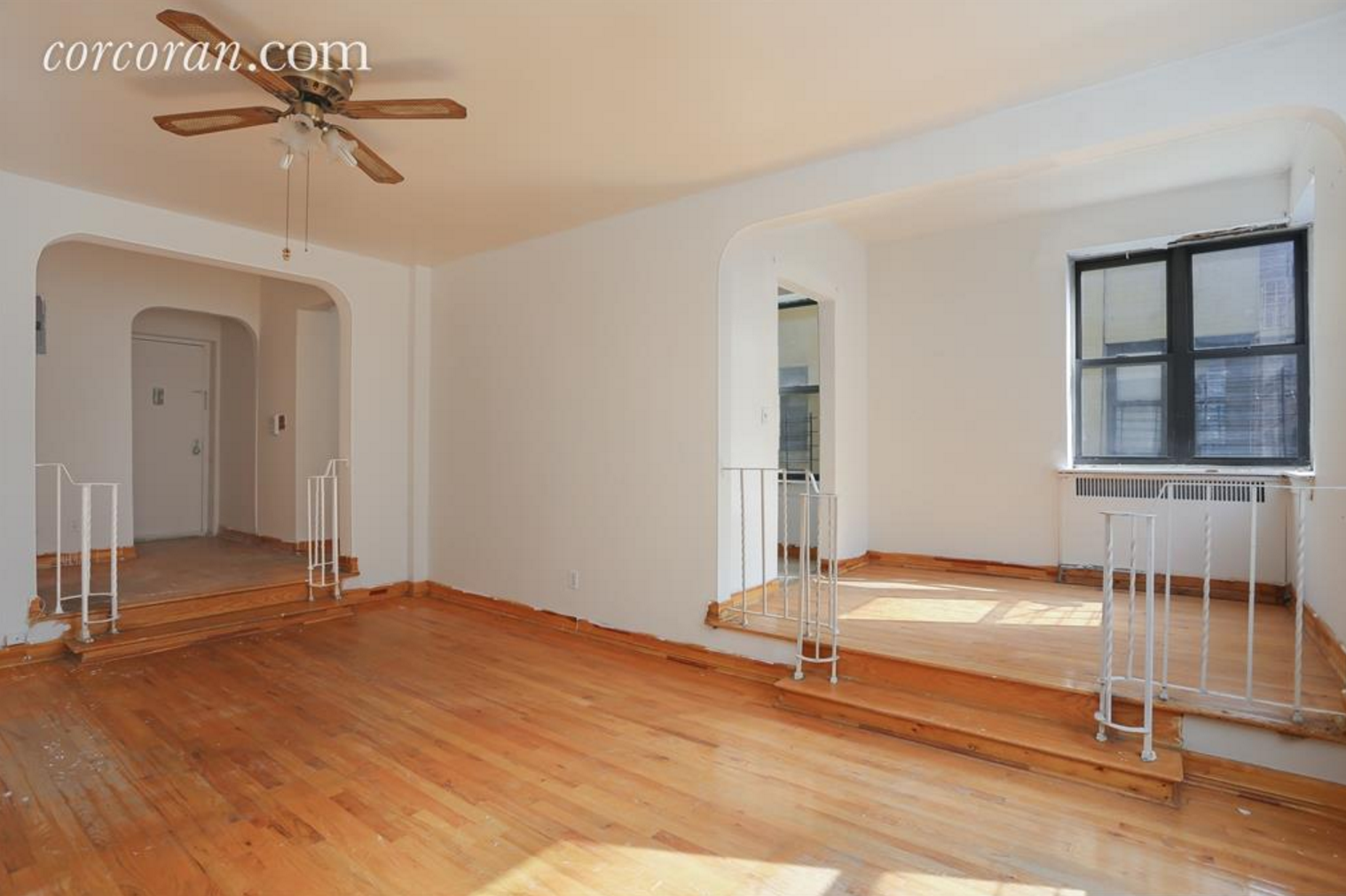 The building itself is prewar and has an elevator, and while the layout of the studio (and the hardwood floors) give it a quaint, old-fashioned feel, you will likely want to make some upgrades here, notably to the kitchen, as well as the tiling in the bathroom. (We'd also be sure to swap out that toilet seat ASAP.)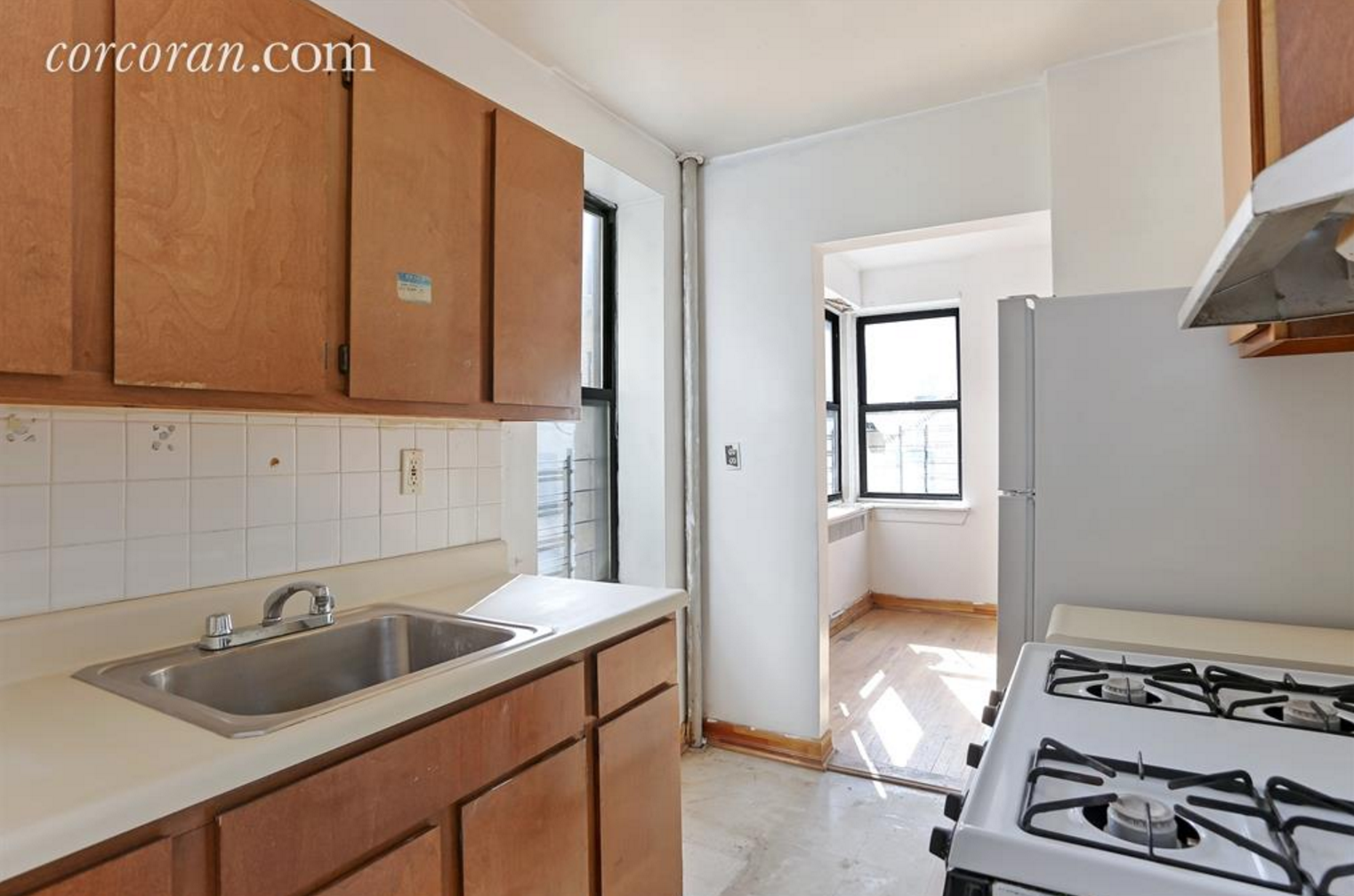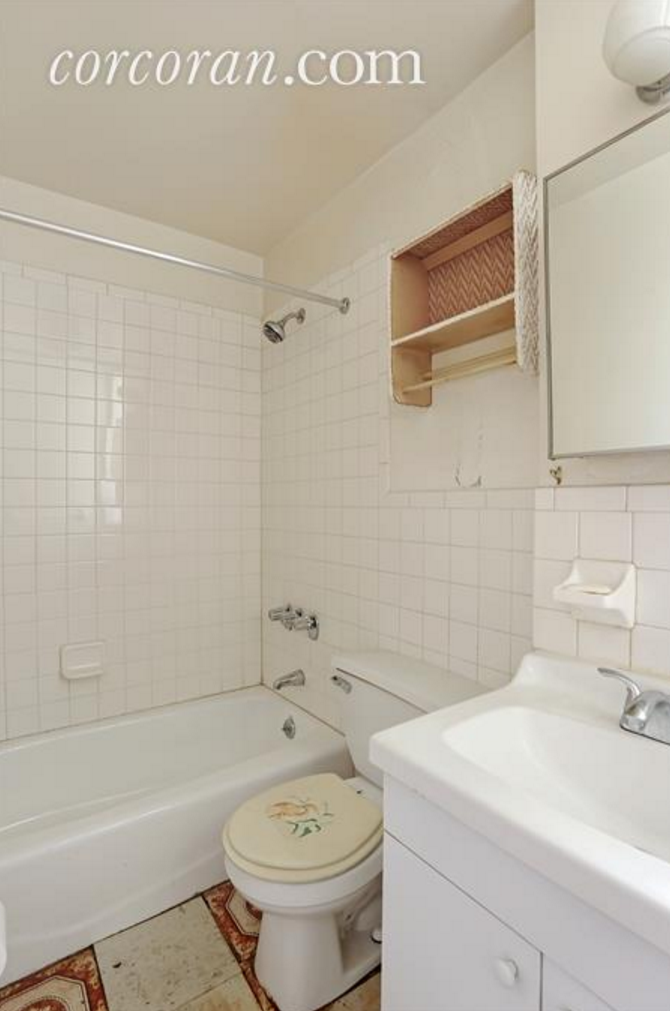 Naturally, with a price this low, there are a couple of other catches. As with all HDFCs, there's an income cap—in this case, a maximum annual income of $72,000—and the sellers are asking for all cash, a frequent problem with HDFC sales. Still, if you can come up with the money, you'll be able to snag a studio for what other people shell out for the down payment.