We've all seen plenty of East Village apartments with an "interesting" layout, a bathtub in the kitchen, and little to no natural light. (A lot of them are located in converted tenement buildings, after all.)
So with its oversized skylight and bright, sunny living space, this studio on East 1st Street is a breath of fresh air. It's a fourth-floor walk-up so prepare for staircase workouts, but the location on the top floor means room for said skylight, as well as easy access to the building's roof deck.
The large main living space is currently left open (and roughly divided into a dining area and "bedroom"), but with a temporary wall or creative use of screens, you could also convert the apartment to give it more of a one-bedroom feel: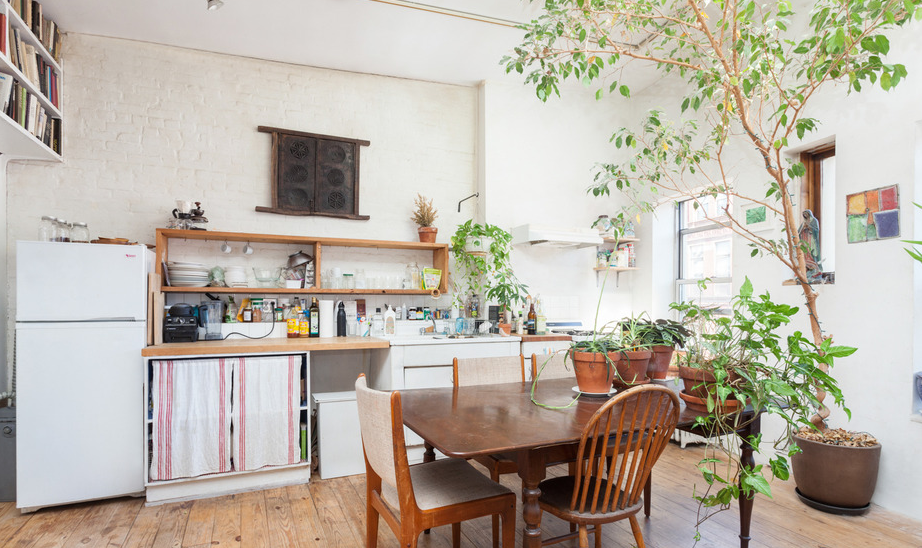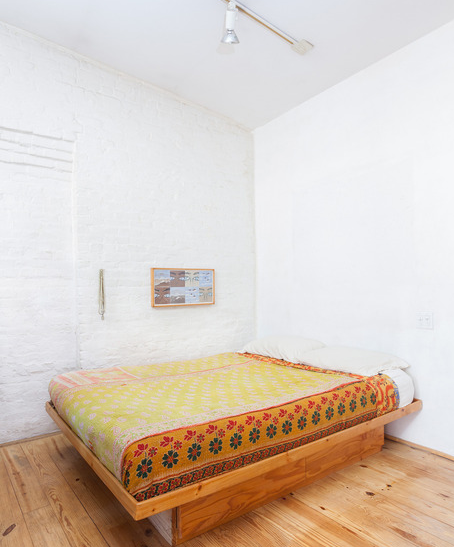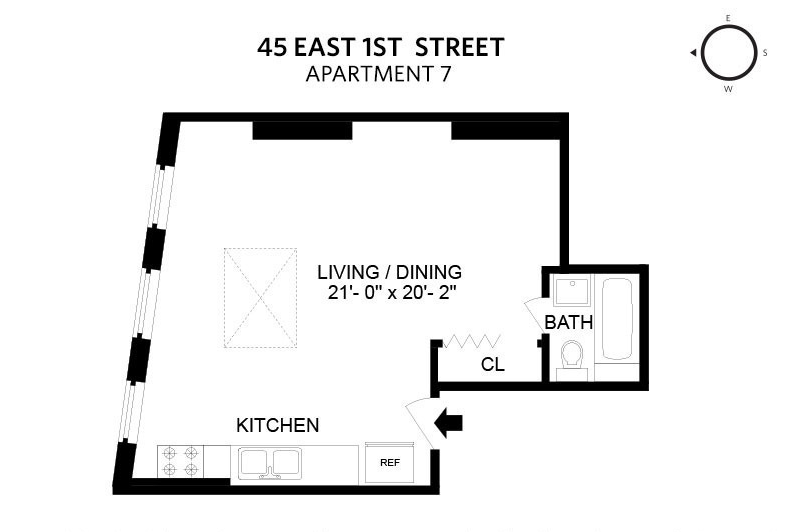 The listing notes a fireplace, though we can't spot one in the pictures, and since the bathroom also isn't pictured here, you'll most definitely want to investigate in person.
The condo is asking $620,000, plus fairly low monthlies: $416/month common charges and $71/month taxes. That, coupled with its location right near Houston (meaning easy access to Whole Foods and the F train) might make this place the perfect fit for a buyer looking to stay in the East Village, but expand their transit options for when the L train shuts down.