It isn't just the developer, Extell, that's offering crazy concessions on some of their condos. This two-bedroom unit in Columbia Heights, 163 Columbia Street #2B, is offered at $1,299,000 with the seller promising to pay monthly common charges of $749 for the first three years. The buyer would still be paying $815 a month in taxes but common charges would be temporarily waived. While there are only three similar units currently on the market to compare it to, the price is just below their combined average of $1,379,000 for a two-bedroom condo in the area.
Similar units in the area have seen price cuts in the past few months, possibly because of uncertainty about the reconstruction of the crumbling BQE, which is slated to begin in 2021. Residents in the area could also face some construction headaches with four high-rises planned nearby, including a 42-story skyscraper already underway.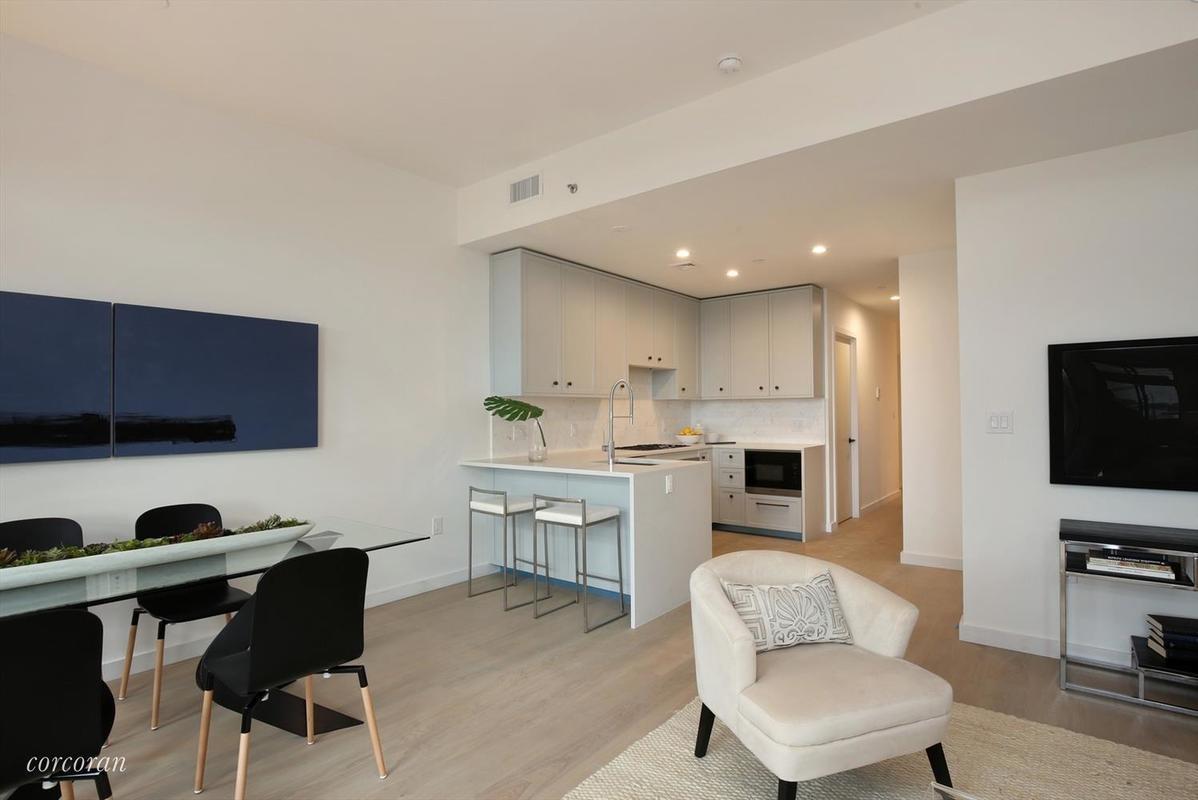 The apartment has a number of attractive features, like wide plank oak flooring. The kitchen has a Miele range, a dishwasher and what looks like a microwave or convection oven below the marble countertop. There's a breakfast bar and the living room is large enough to accommodate an additional table.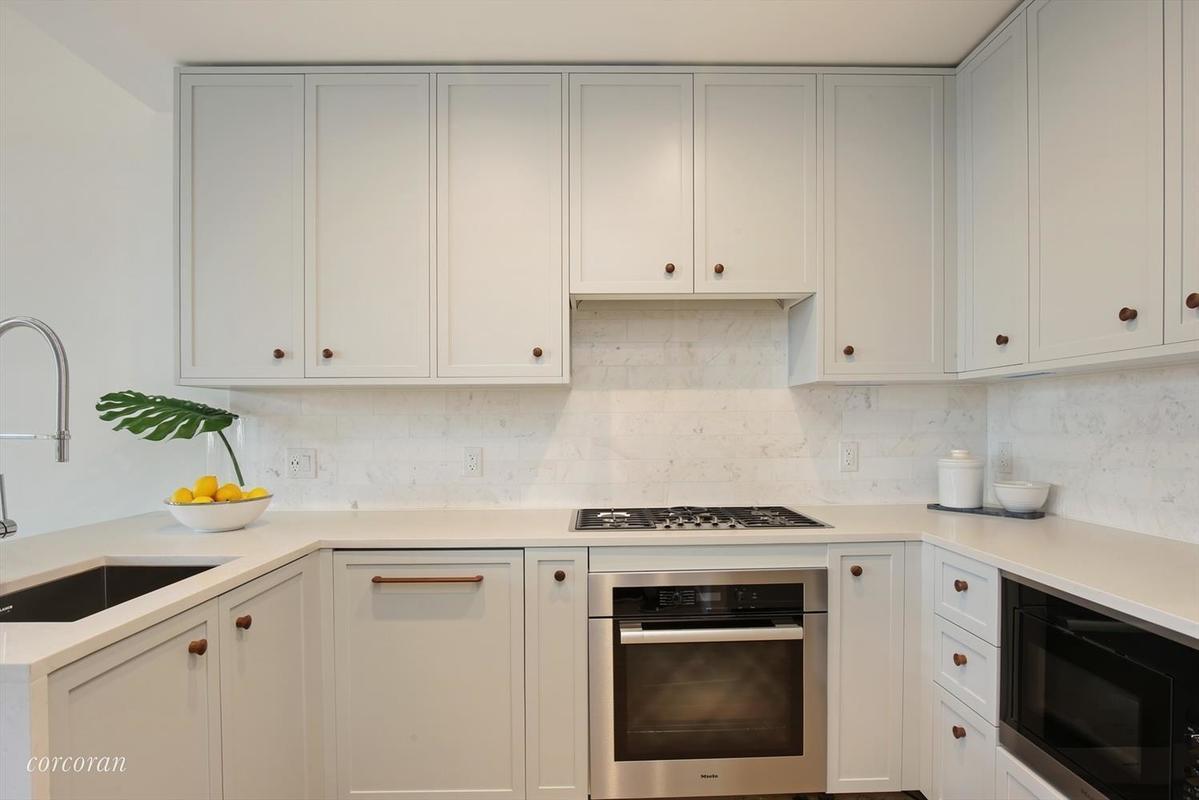 The unit opens into the kitchen and there's a refrigerator and pantry (presumably a cabinet that is at least the height of the refrigerator or more) to the right of the front door. The compact kitchen is Shaker-style and the cabinets have walnut pulls. There is unfussy recessed lighting rather than pendants.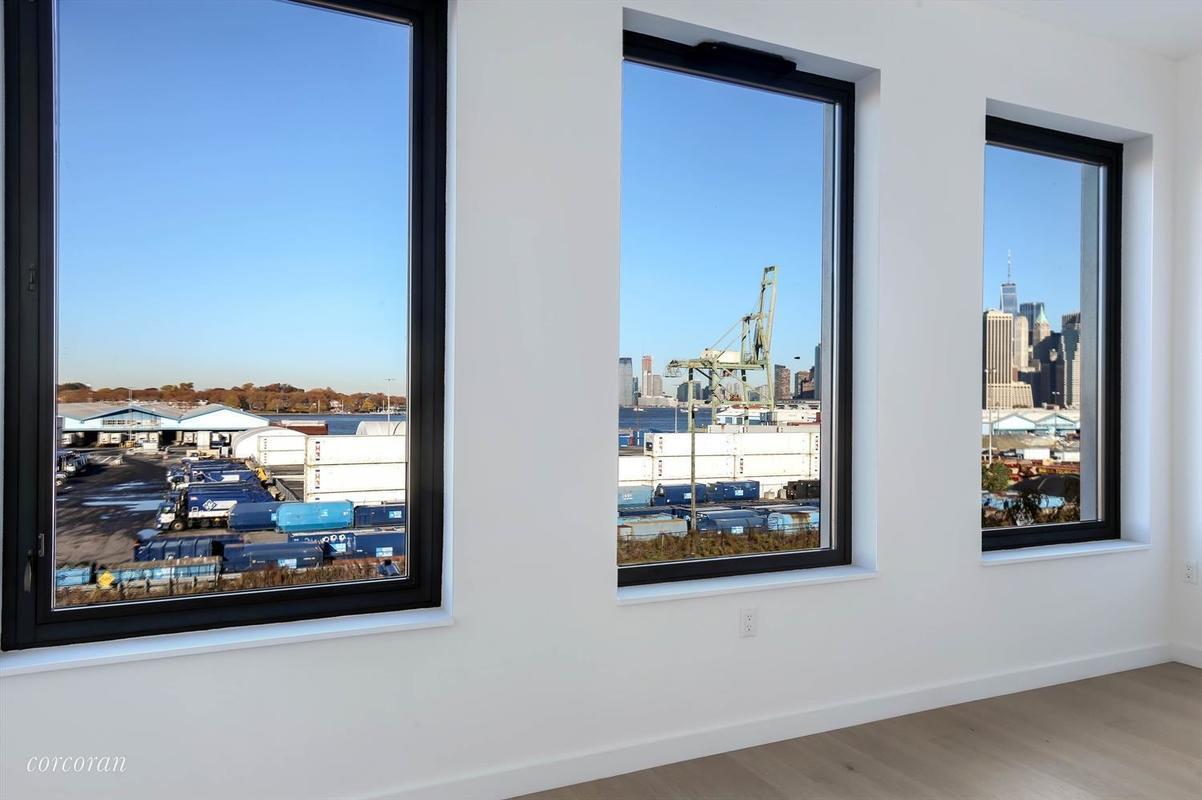 The living room has a wall of west-facing windows and is around 290-square-foot. Views are of Manhattan and New York Harbor. 
The master bedroom has a closet and en-suite bathroom with double vanity and a shower. There's a hint at ongoing construction work with the scaffolding outside the casement window.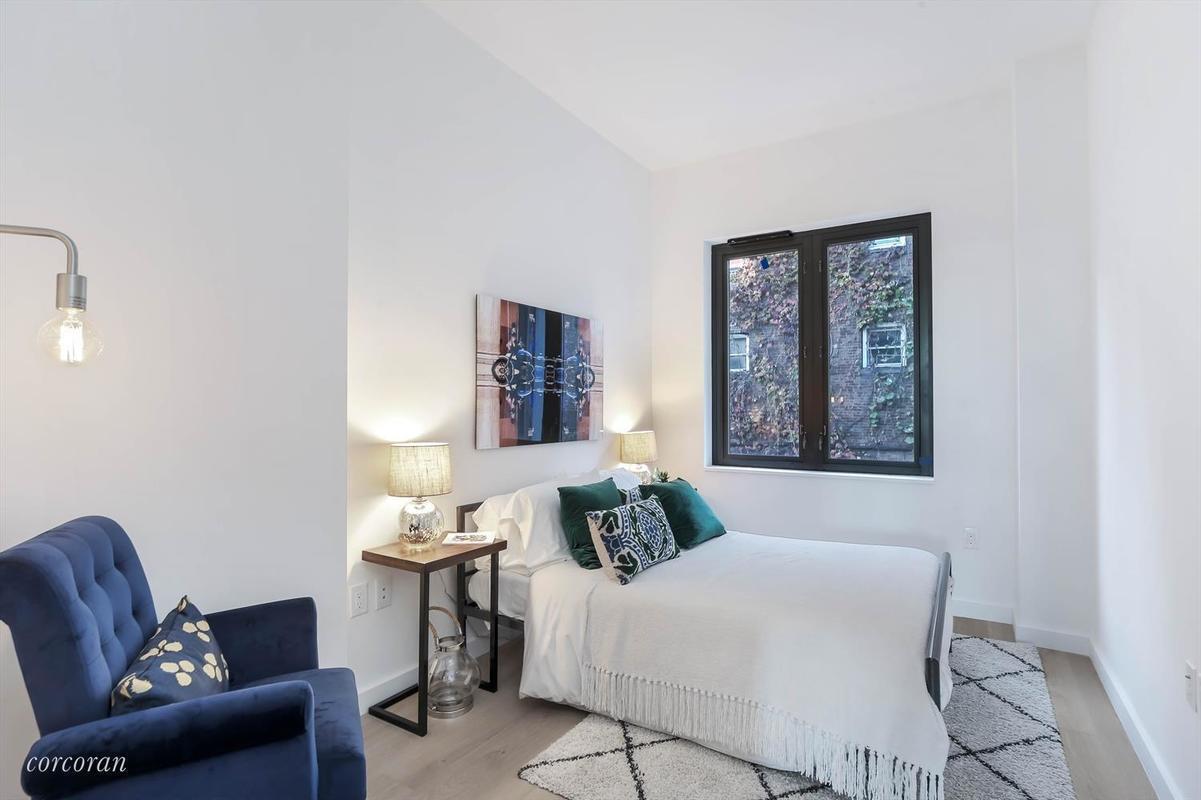 The second bedroom is big enough for a full-size bed and also has a walk-in closet.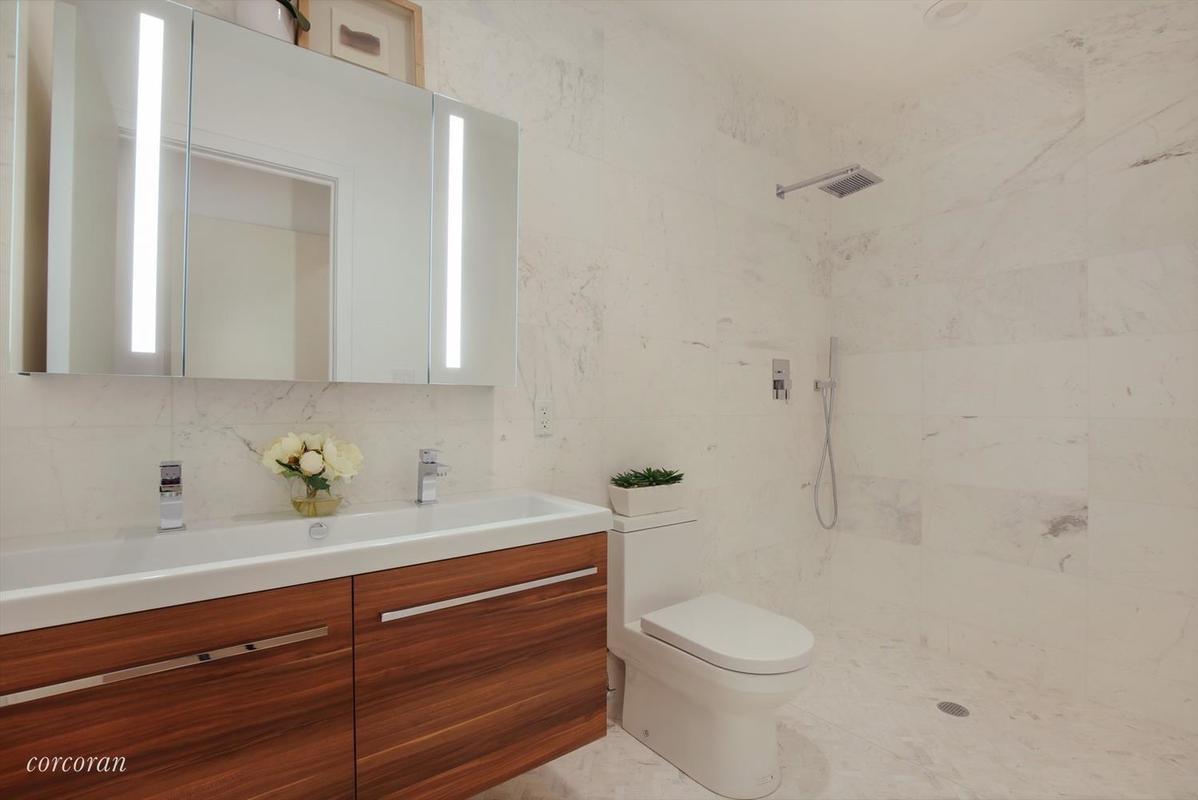 The en-suite bath is finished in marble and has a modern floating vanity. The second bath has a tub and is finished in subway tile. There's also a laundry room with full-sized vented washer and dryer plus a utility sink.


The building has eight units and the last sale was for $1,550,000 in June 2016. The building's amenities include a storage room for each unit and video security.
There are plenty of bike lanes and the streets are relatively safe but the area isn't well served by the subway—it's a fifteen minute walk to the F train at Bergen Street—and it'll be a long wait for the planned BQX street car which could run along Columbia Street when (and if) it gets underway. If you can rely on the B61, the bus service runs down Columbia Street between Downtown Brooklyn and Park Slope.