Looking to take your family vacation in the Adirondacks this summer? We don't blame you. As we've mentioned here before, the upstate New York area has tons of natural beauty, fresh air and lots of family camp-style homes for rent. A collection of towns built around lake and mountains, there's lots of kayaking, boating and hiking to be done. The area is situated about four hours and up from New York City depending on where you go (Lake George is closest-- and kitschiest).
Below, four Adirondacks-area properties that are still available for parts of July and August: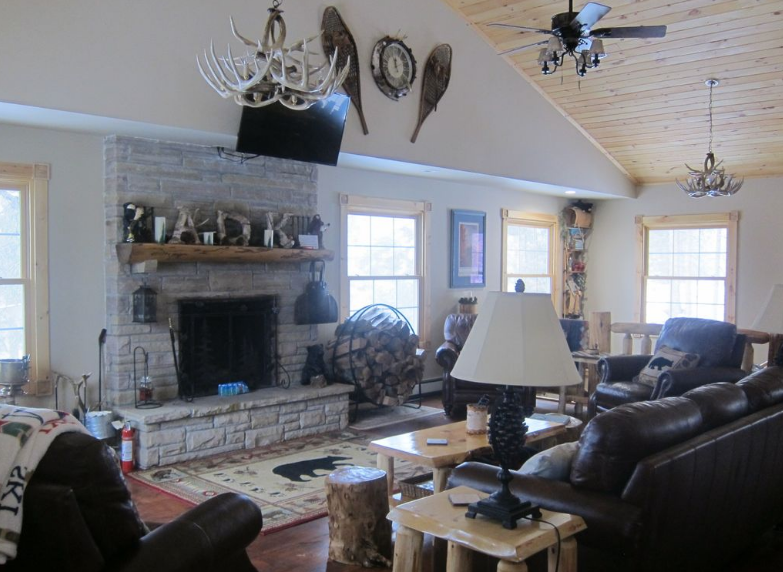 Lake Placid
: It's not on the lake, but according to the listing, this newly renovated five-bedroom home, nicknamed The Black Bear Chalet, is a short walk to Mirror Lake. While at an average of $650 a night it's not cheap, up to 12 people can fit in the house, so this is the kind of place you could hold a family get-together.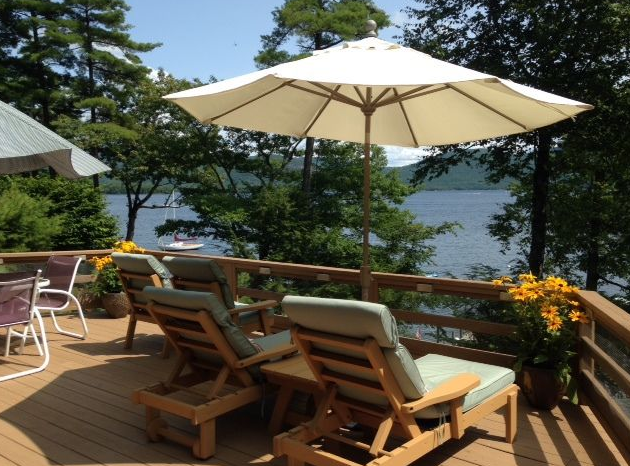 Lake George: It's hard to get much closer to the water than this three-bedroom home (see photo above for proof), which is asking about $850 a night and allows up to eight people at a time. The lake is right in front of you, and in addition to a dock there's a sandy beach that's all yours.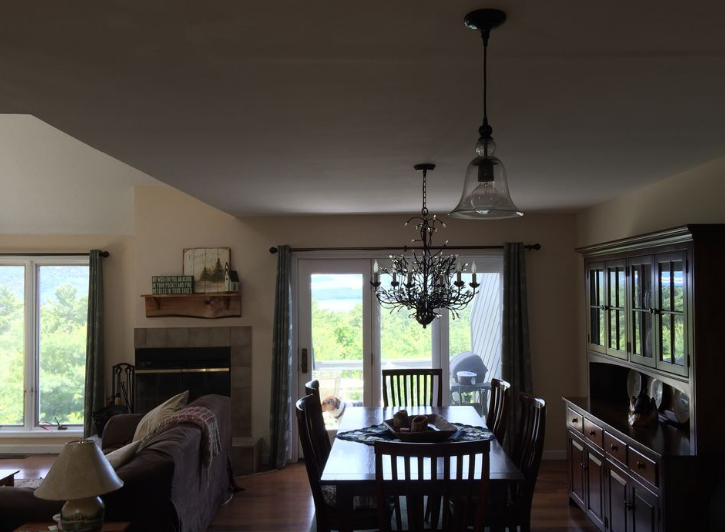 Bolton Landing
: For about $329 a night, you can stay in this three-bedroom townhouse that's part of community with a clubhouse,  pool, tennis court and fire pit for roasting marshmallows. Bolton Landin is an upscale section of Lake George that's very popular with vacationers.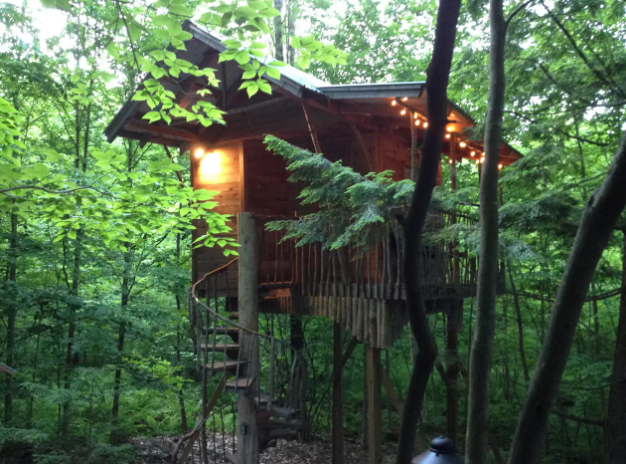 Middle Grove: Just nine miles from the fun and charming town of Saratoga Springs, at the foothills of the Adirondacks, stands this honest-to-goodness treehouse, which can be yours for about $180 a night. It's got just one bedroom but up to four people can stay. It feels like camping up high -- and with a lot more luxury.