Sure, some apartment "quirks" are going to need proper renovations to fix, others, though, can likely be improved with a little DIY spirit. (More on which projects do—and don't—need professional help here.) 
Below, we've rounded up six common New York City apartment annoyances, along with easy ways to fix them both quickly and affordably, and without incurring landlord wrath. 
1. My rental lighting is ugly.
This is a biggie, and one we're feeling right now (in fact, we may currently be sitting under overhead lighting that, at this point, is just an exposed lightbulb). Though we can all agree that rental fixtures are ugly, the idea of installing more attractive ones seems like something to save for a future co-op or condo. But we found the coolest hack on Apartment Therapy, which involves little more than a lampshade and magnets. "Use a quartet of magnets to keep the shade hung from the ceiling... [and] removable adhesive, if necessary. If your fixture and shade both have metal, you won't need any adhesive at all," the site reports.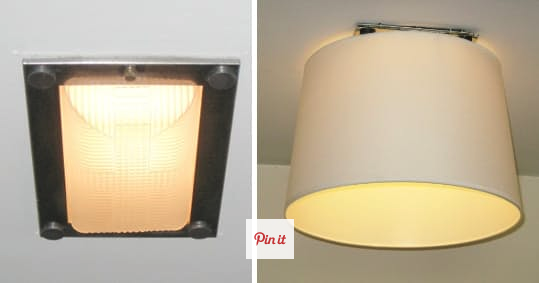 2. Lack of closet space.
No walk-in closet to speak of? We feel your pain. But one tried-and-true hack (which costs a lot less than installing a California Closet, we might add), is to simply add a second bar to the closet. Move (or have your handy friend or super move), the bar that's already in there either up or down and install another one above or below. And voila! Double the space in which to store your clothes. If you don't want to do any screwing and unscrewing at all, you can buy a rod that hooks over an existing rail, like the one from the Container Store shown below.  If one of the bars is now rather high, consider keeping a small, foldable stepstool in there. We like these ultraslim ones from Williams Sonoma.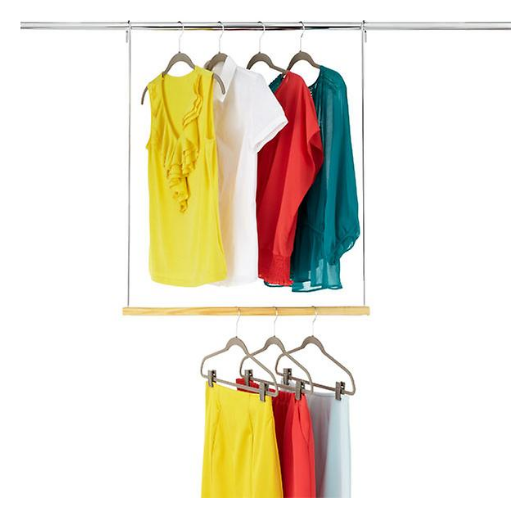 3.  I hate my white walls... but would rather not paint.
Painting in a rental can be annoying, since most landlords require you to paint over whatever you've done when it's time to move out. That's why we prefer to go the more temporary route (call us lazy, but we doubt we're alone on this). We recently added a jolt of color and design with Wallpops: They're easily removable wall decals that come in cute patterns (see one example below). How easy is the process? (This writer's six-year-old daughter took the reins, and it still looks pretty good.) Wallpops is just one of many companies making decals out there (Etsy has a ton!). Even for those of us afraid of wallpaper, these are no-brainers.
4. My backsplash is ugly.
Most rental kitchens—except maybe the super-luxury ones—are going to have standard backsplashes, to which we say: Get thee to a store for adhesive wall tiles to brighten things up. There are several brands to choose from, but we like the looks of Smart Tiles, which are removable by heating with a hairdryer. Seriously genius.
5. My showerhead is awful and the water pressure is weak.
Replacing a showerhead is not a particularly big job, making it a manageable first DIY project. Usually it just requires a little bit of wrench work. Here's a step-by-step guide with pictures, courtesy of Apartment Therapy. All you need: a new showerhead, an adjustable wrench, and some teflon tape (also known as "plumber's tape"). If you still don't trust yourself, ask your handy friend who's already there fixing up your closet for you.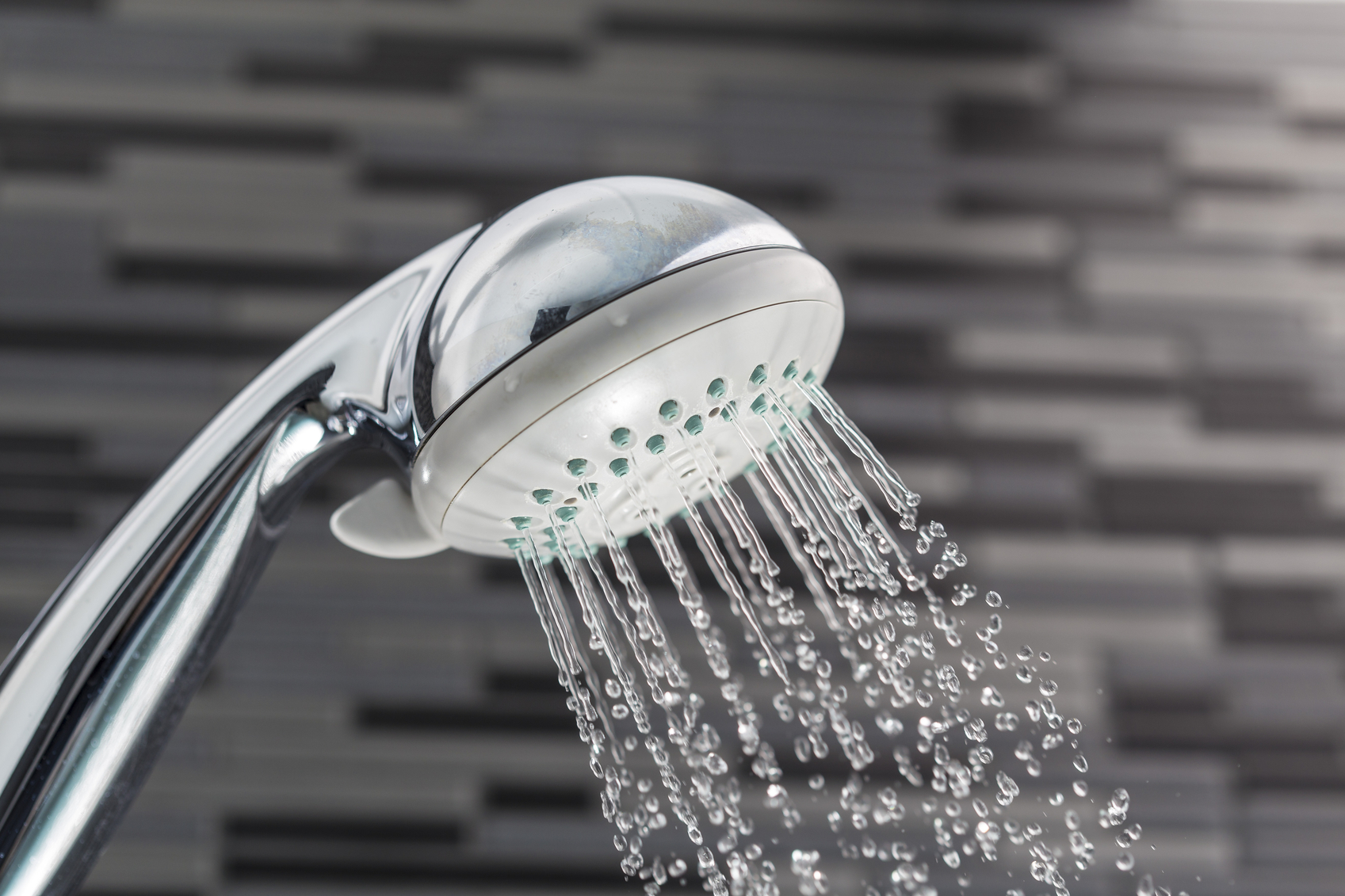 6. No room to compost.
Granted, this might not be one of New Yorkers' most common complaints, but we had to include it on the list because this "solution" is a product that's just so cool. BIOVESSEL, which has already surpassed its fundraising goal on Kickstarter, is an apartment-friendly indoor ecosystem that allows New Yorkers to compost even without any outdoor space to speak of. Who cares if garbage disposals are not allowed in NYC when you can get rid of your food waste this way? Just note: Earthworms are involved.
Brick Underground articles occasionally include the expertise of, or information about, advertising partners when relevant to the story. We will never promote an advertiser's product without making the relationship clear to our readers.