Doormen—and increasingly, doorwomen—are arguably the most iconic personalities in New York City real estate, often playing a role that's midway between building security and therapist. They see us at our best and worst (and most shopping-addicted and takeout-dependent), as we venture out on our first dates and first days of school and work (and, too, the last), and are the first people we see when we get home and begin to finally shed the armor we don everyday to do battle out there in this big, brash city. 
In our ongoing series, columnist Gabriel Falcon, who's been chronicling his meetups with doormen on Facebook, introduces us to the men and women who are the gatekeepers of many of the city's rental buildings and co-ops. 
Today's doorman: Miguel
Age: 43
The building: 455 Central Park West (aka "The Castle")
455 Central Park West has a famous and infamous past. It opened in 1887 as the New York Cancer Hospital, the first of its kind in America. In the mid-1950s, it became The Towers Nursing Home, where many highly questionable and terrible things happened over the next few decades; the home was the subject of numerous allegations of abuse and corruption. The facility was closed in the 1970s, and Manhattan's version of a French-Gothic chateau stood abandoned and neglected for years until developers stepped in, spruced it up, attached a tower, and turned it into a 26-floor, 115-apartment luxury condo. Phil Collins was one of the first buyers and didn't seem to mind the stories of ghosts haunting the hallways.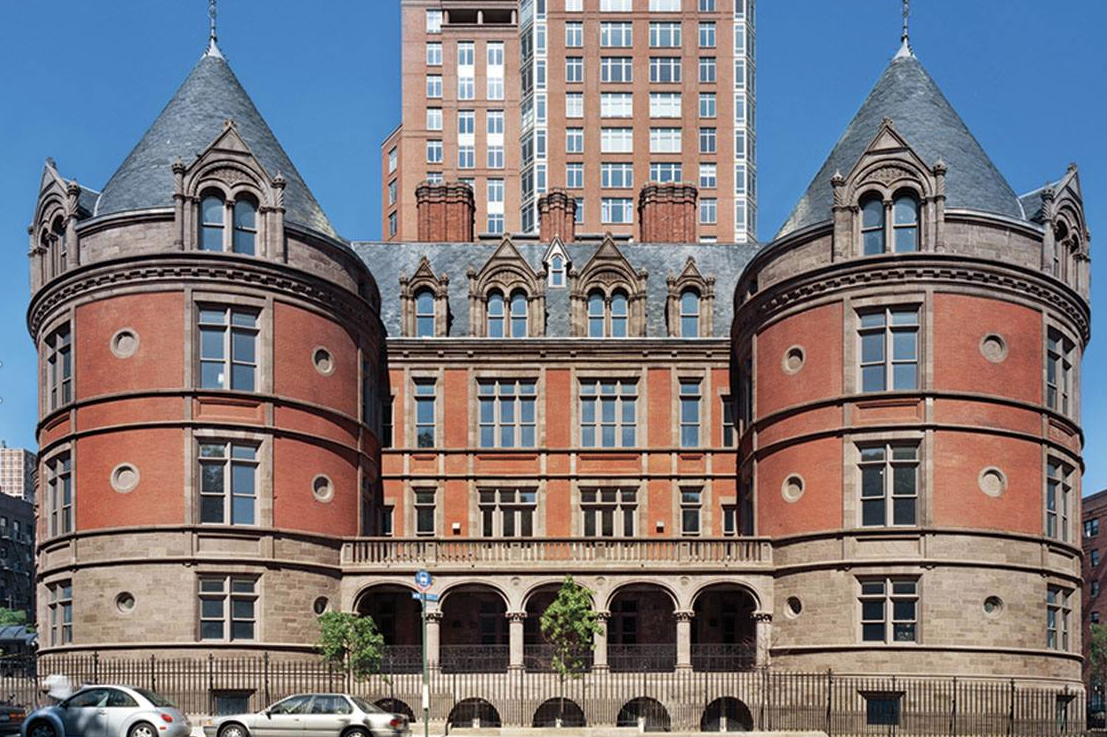 Shift:
3 pm to 11 pm
Time on the job:
9 years 
Home:
102nd and Amsterdam ("born and raised")
On happiness:
"People have their ups and downs, some come home with a bad day. I never have a bad day. I put a smile on people's faces."
What it takes to be happy:
"Just be friendly and have a great attitude, and be a positive thinker, that's what my dad always said, God rest his soul."
On being a proud son:
"My father's looking down on me. I was a kid when he was a doorman. I would sit on his lap in the lobby. He was on the east side, I was on the west."
How the job goes "beyond the door":
"Doormen help out with everything. We're counselors, psychologists."
The old neighborhood:
"Crack was everywhere. It was bad. Now it's a mall. It's better but I can't go down and get my Carvel."
Plans for retirement:
"Travel the world, like Derek Jeter, that's the truth."
Motto:
"You live once, so live it up."