Given that Don't Think Twice is all about the world of struggling New York improv comics, it's only appropriate that most of the characters live either in a run-down Brooklyn loft, or a posh townhouse with a cushy lifestyle bankrolled by well-off parents.
Mike Birbiglia's latest project (produced by This American Life's Ira Glass), released last summer, follows the struggles of The Commune, an improv troupe whose members start to reconsider their career paths when their theater loses its lease. ("They're selling it—another Trump building, I think," a manager tells the group. In the end, the theater's replacement turns out to be an Urban Outfitters.) 
Their very first improv scene actually starts out with a real estate prompt—an audience member offers up that he's looking for an apartment, and "the only one I can afford has the bathroom in the kitchen." The group launches into a bit that, appropriately enough, ends in a fictional bidding war. (This is just one of many fairly spot-on nods to the city's intractable market.)
After hours, most of the characters live in an all-too-familiar-looking loft that seems to be located in Bushwick. The slapped-together finishes—and in particular, those ubiquitous wooden cabinets—look entirely realistic for a cheap apartment in the area.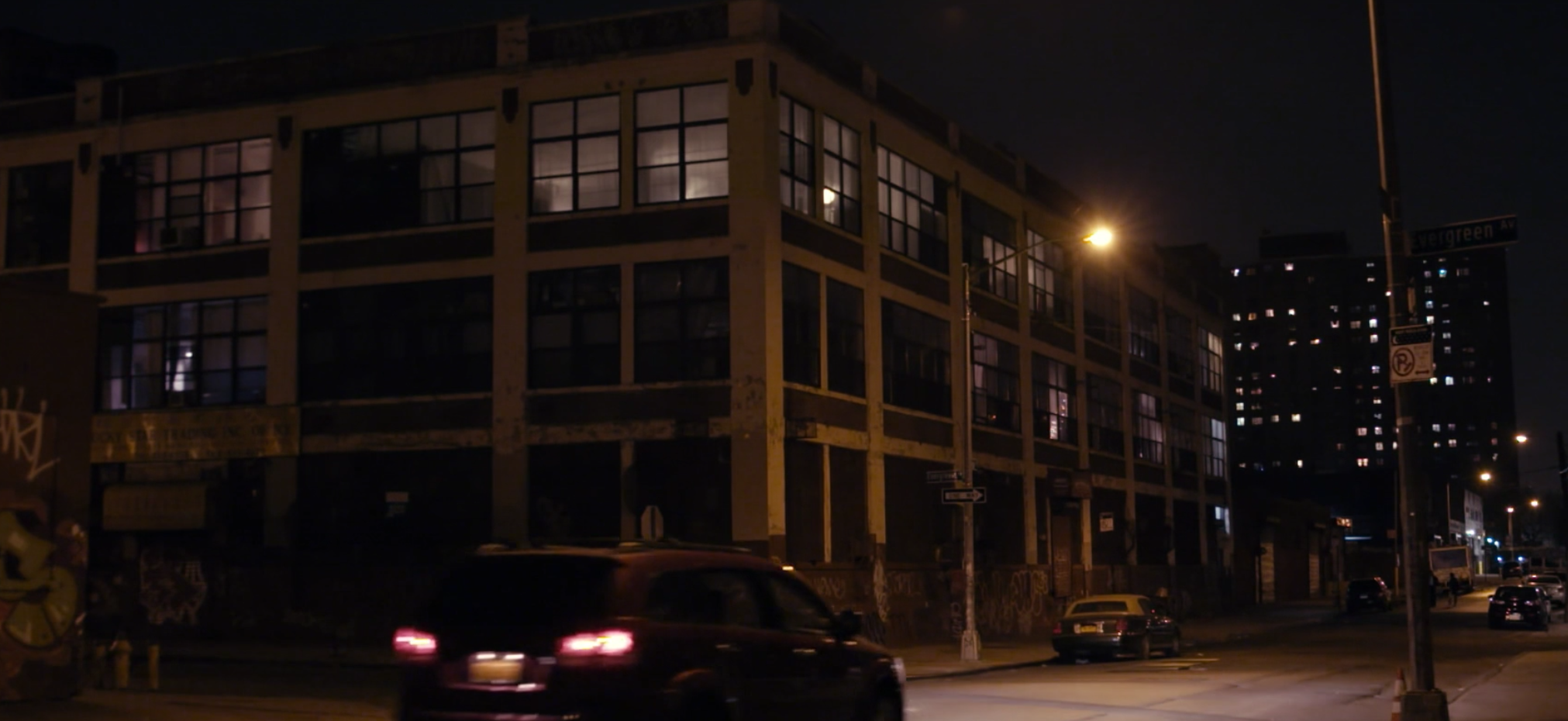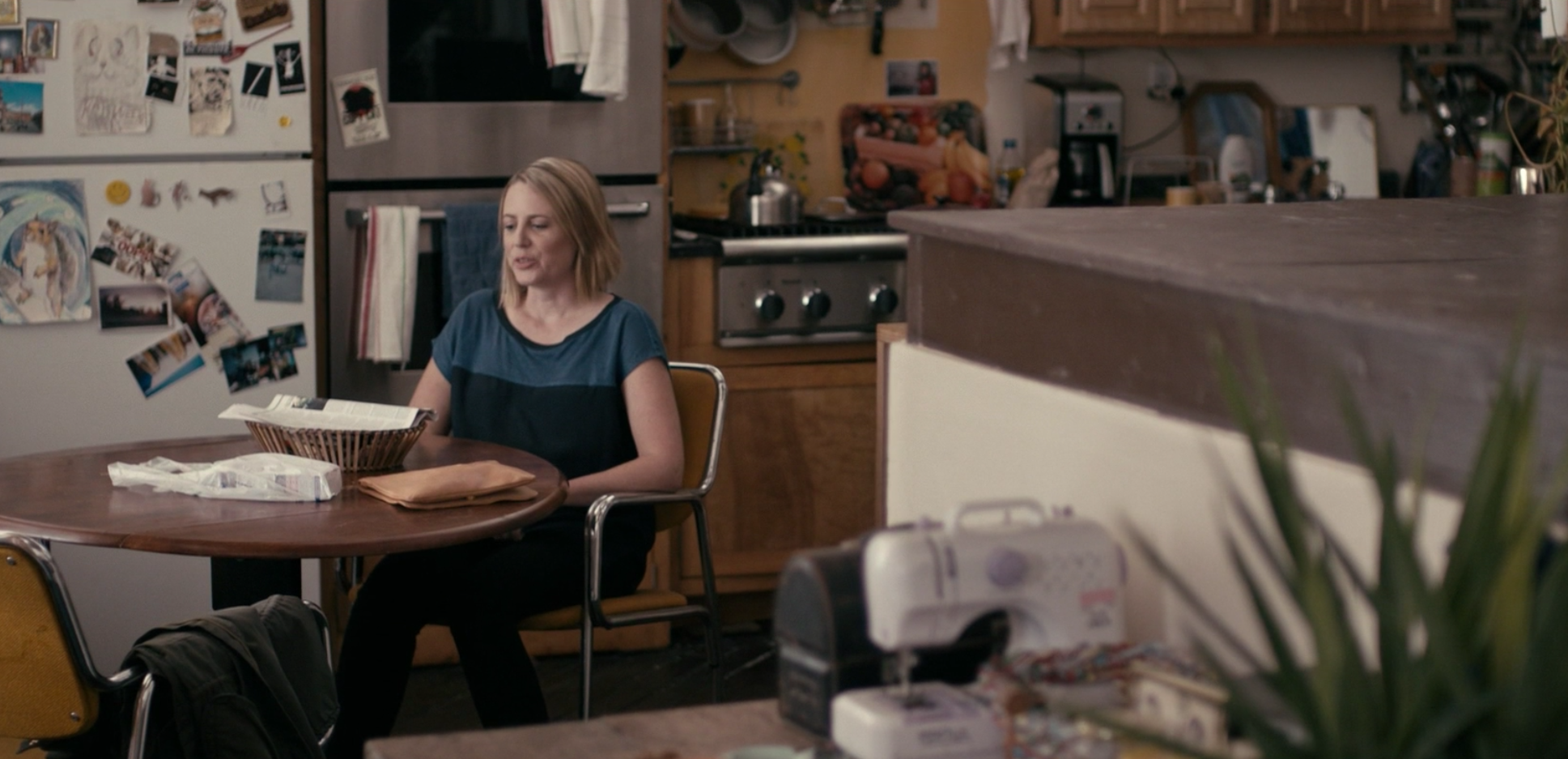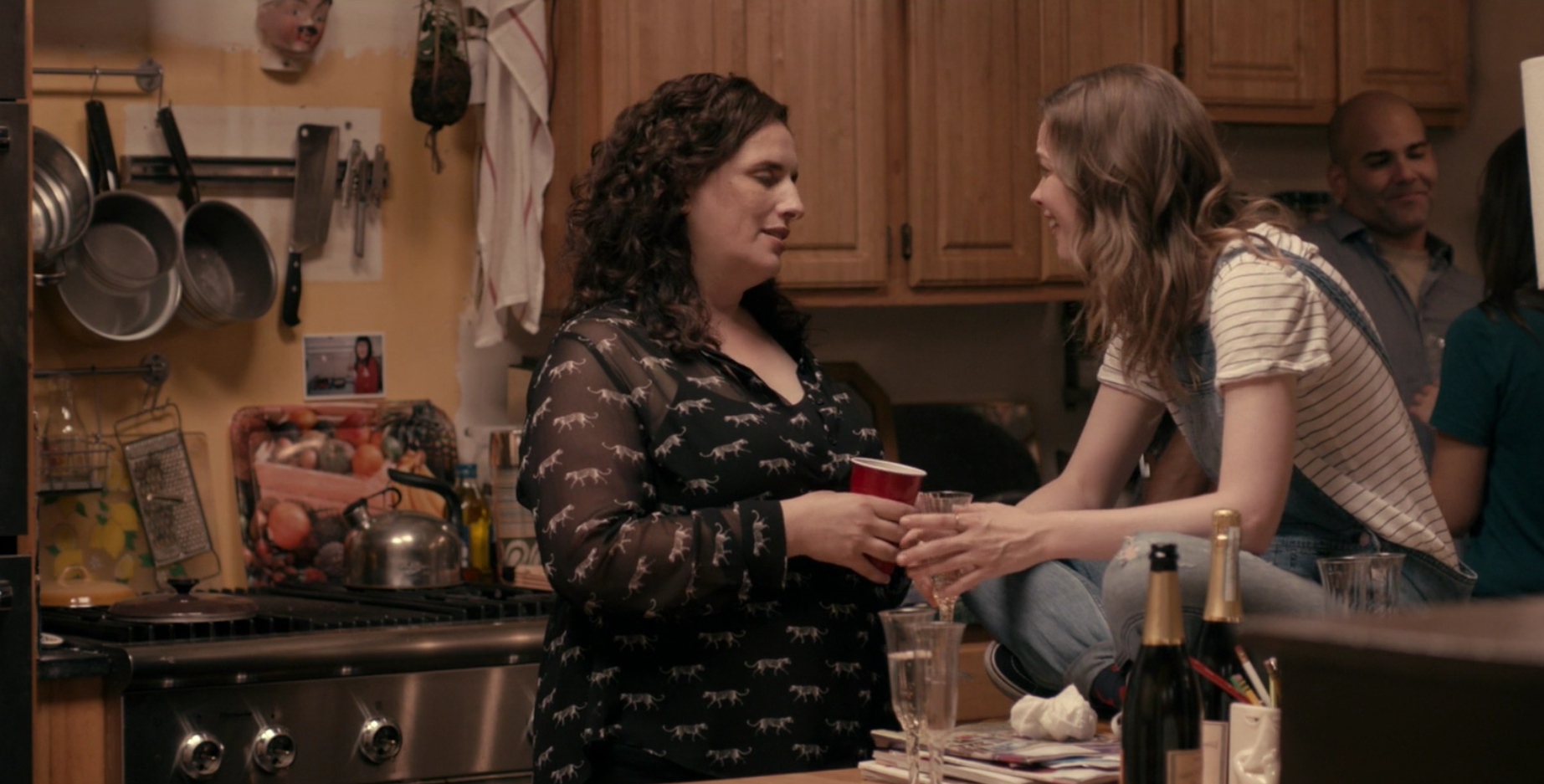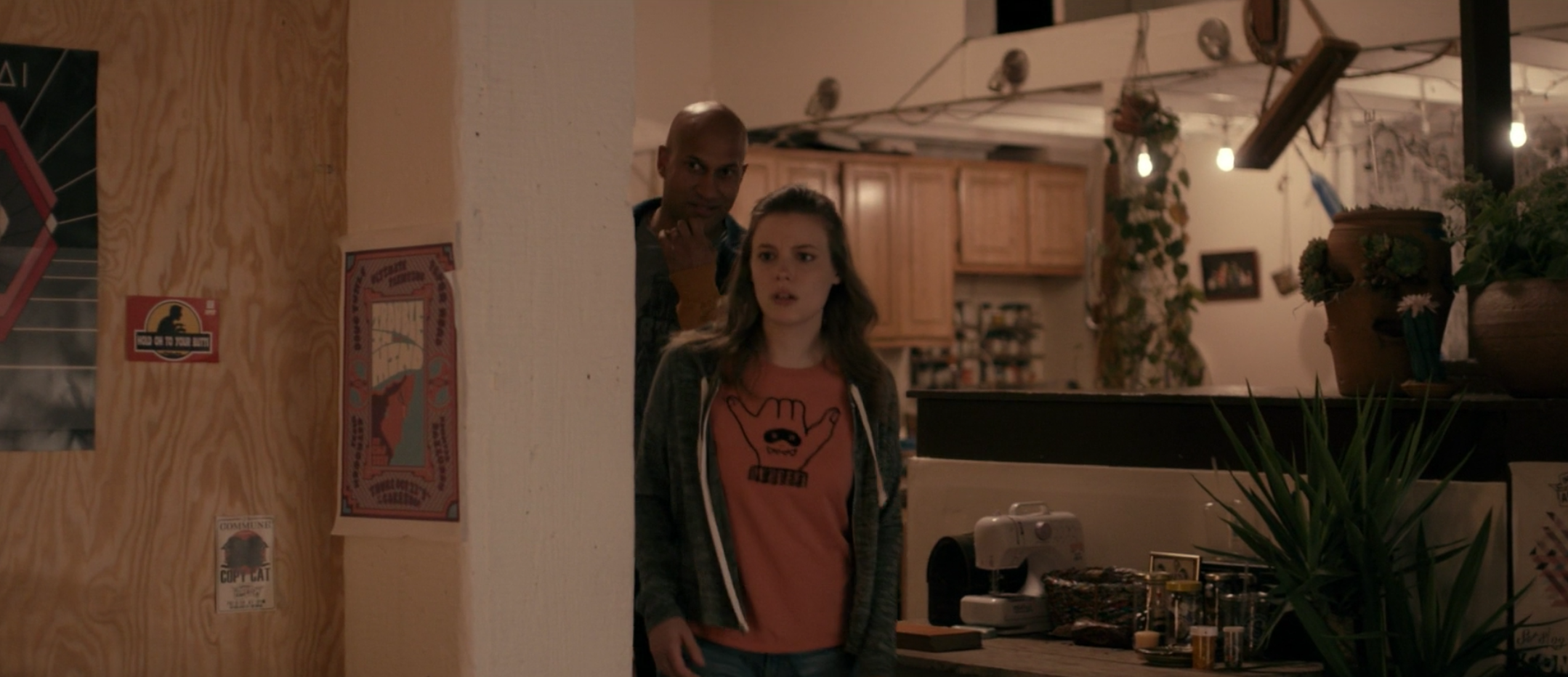 Miles (Birbiglia), the ringleader of the Commune, has lived in a room with a strange loft bed so long that he has a schtick all ready to go for explaining it to women. ("Watch your head on the pipe." "It's not huge, but neither am I.") He's also more than happy to have a young student sleep over when she gets evicted thanks to a crack-dealing roommate.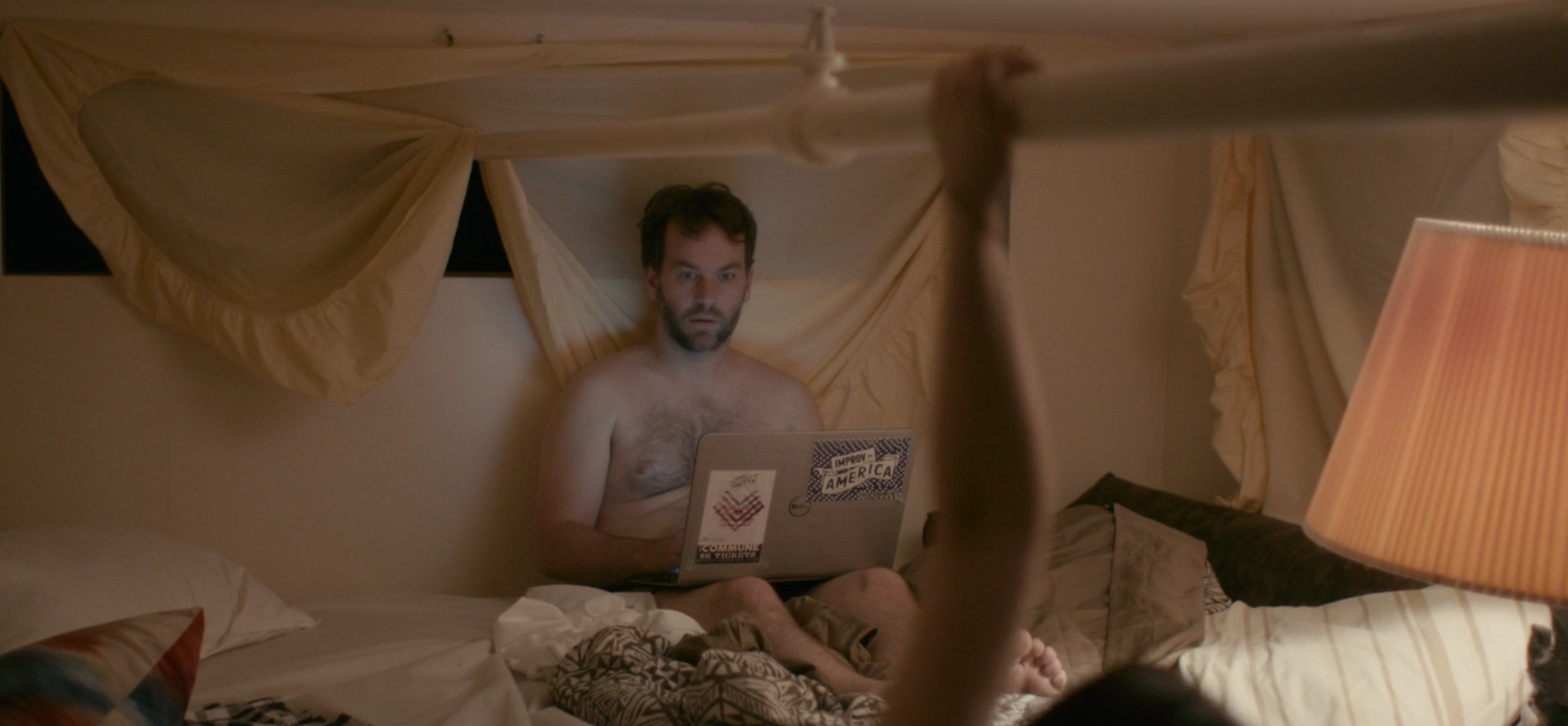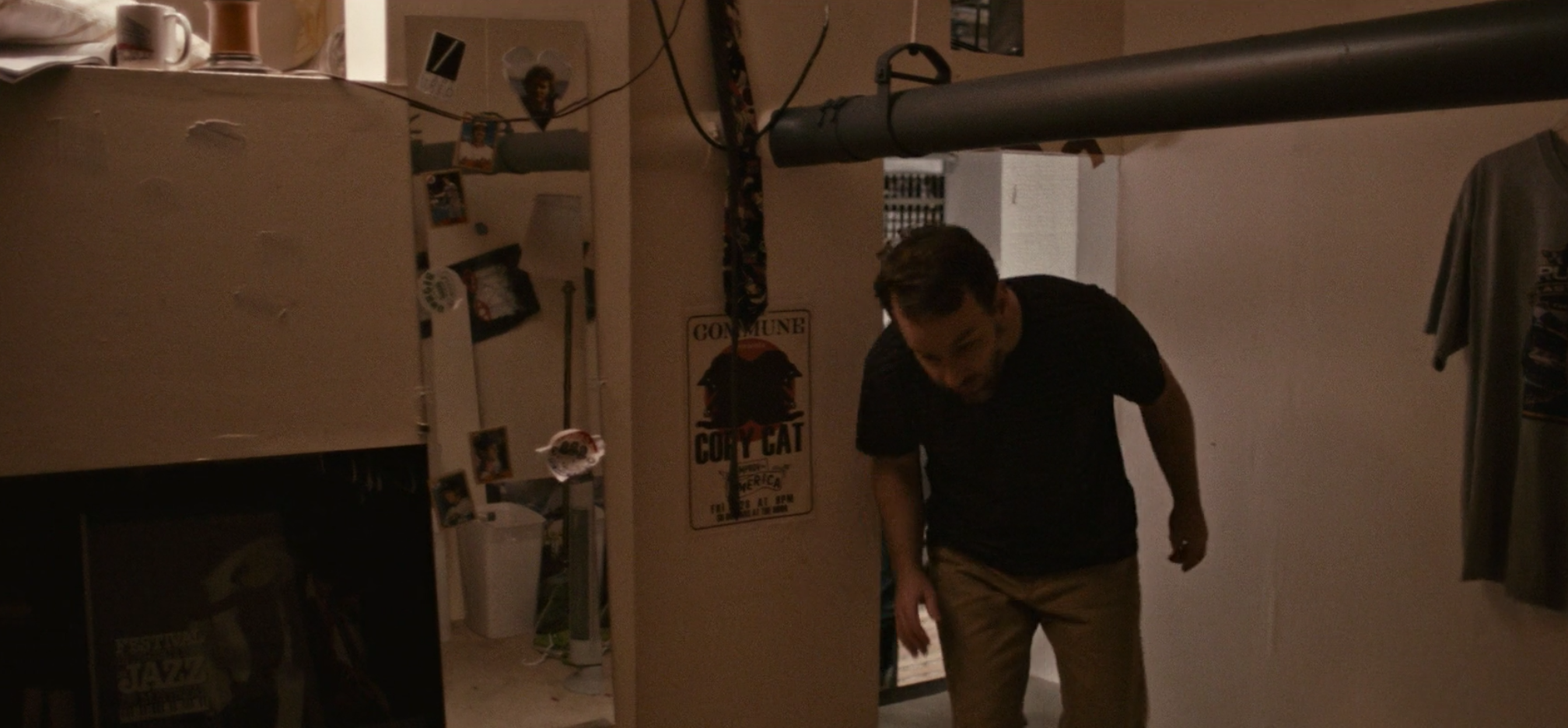 His other two roommates, Commune members Allison (Kate Micucci) and Bill (Chris Gethard), seem to have more typical bedrooms—the apartment is probably a legal two-bedroom that's been given makeshift expansions to accommodate more people.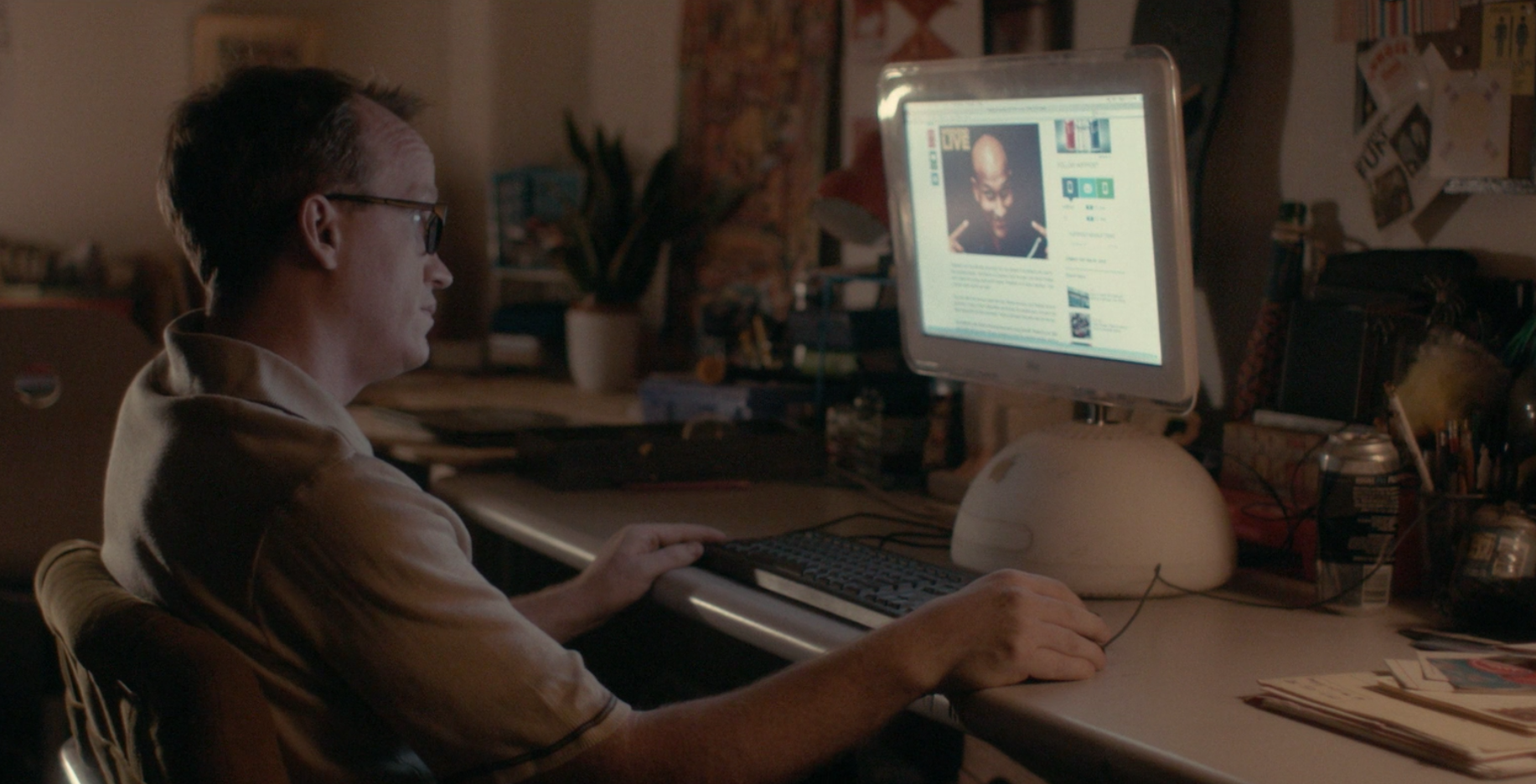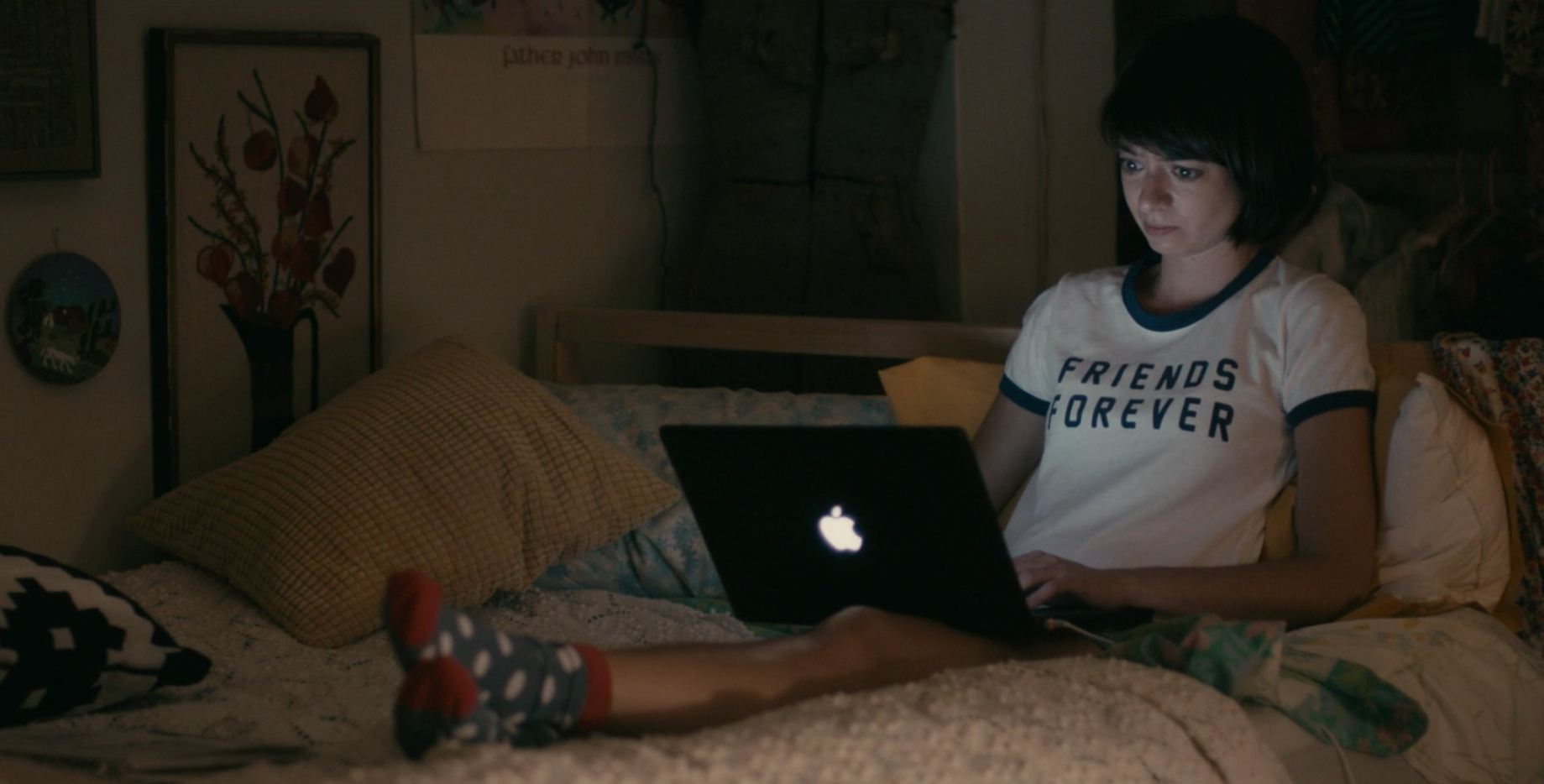 Elsewhere, Lindsay (Tami Sagher), another Commune member, still lives in her parents' opulent Upper West Side brownstone while collecting unemployment checks.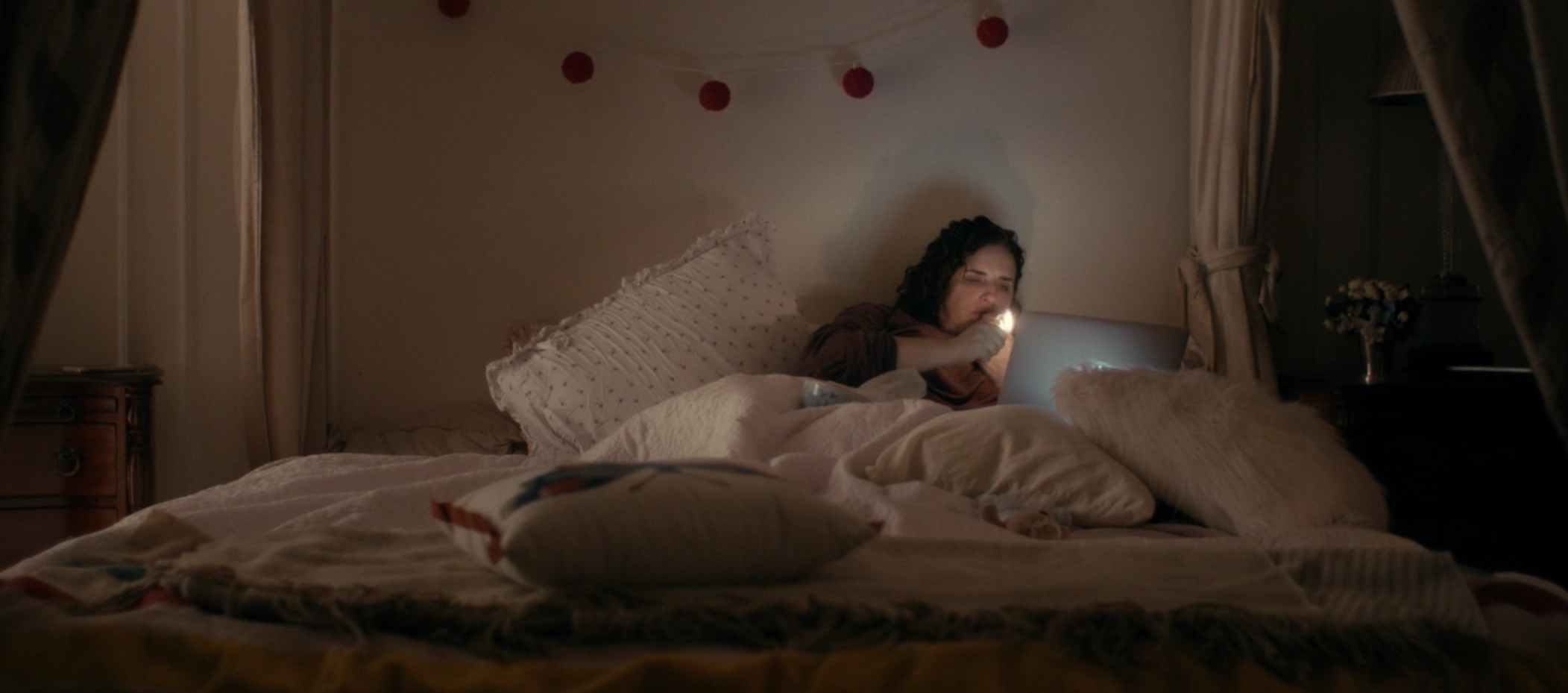 And the other two members of the group, Jack (Keegan-Michael Key) and Sam (Gillian Jacobs), are a couple and therefore are able to afford a somewhat nicer setup in a one-bedroom of unspecified location.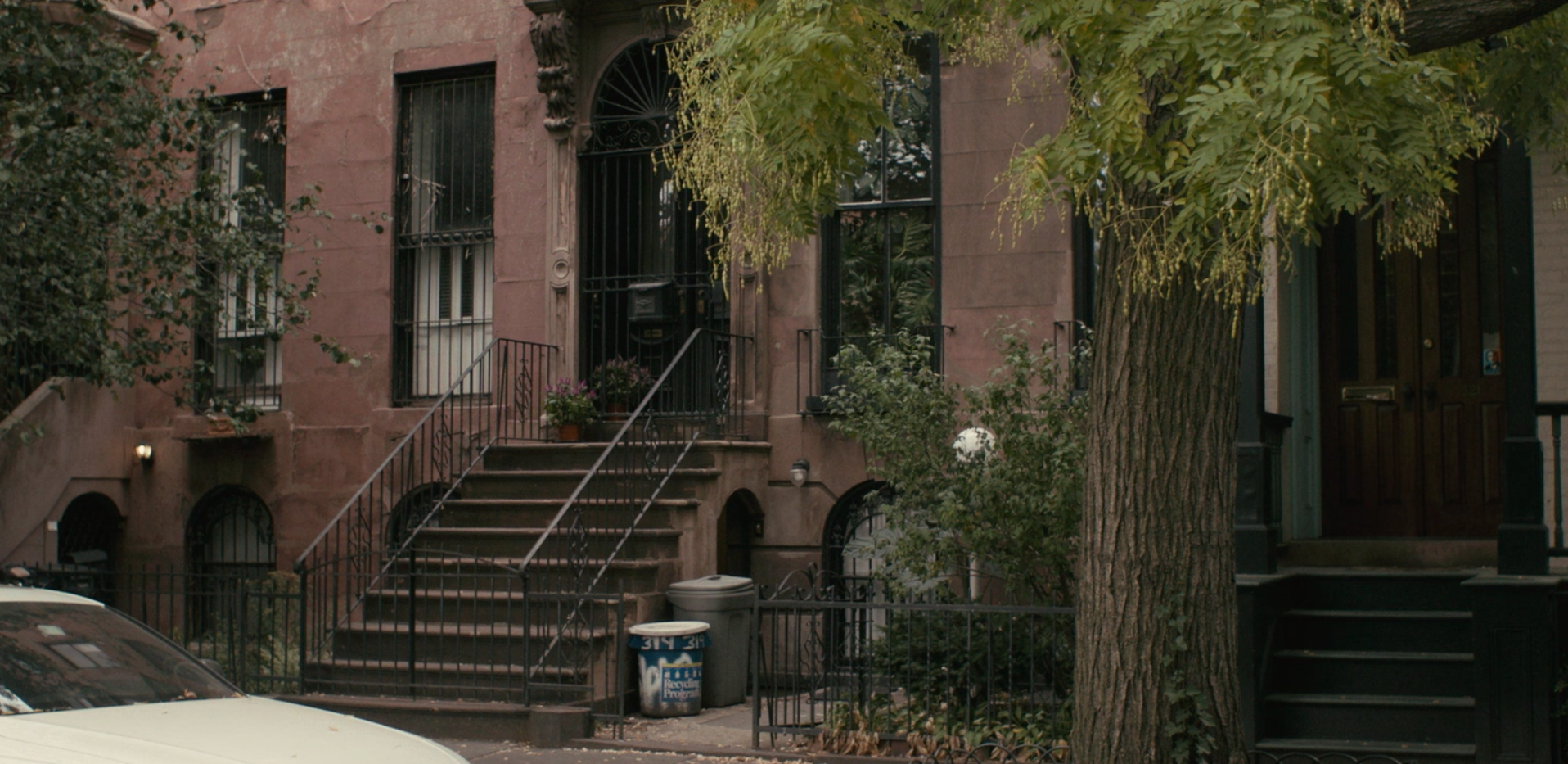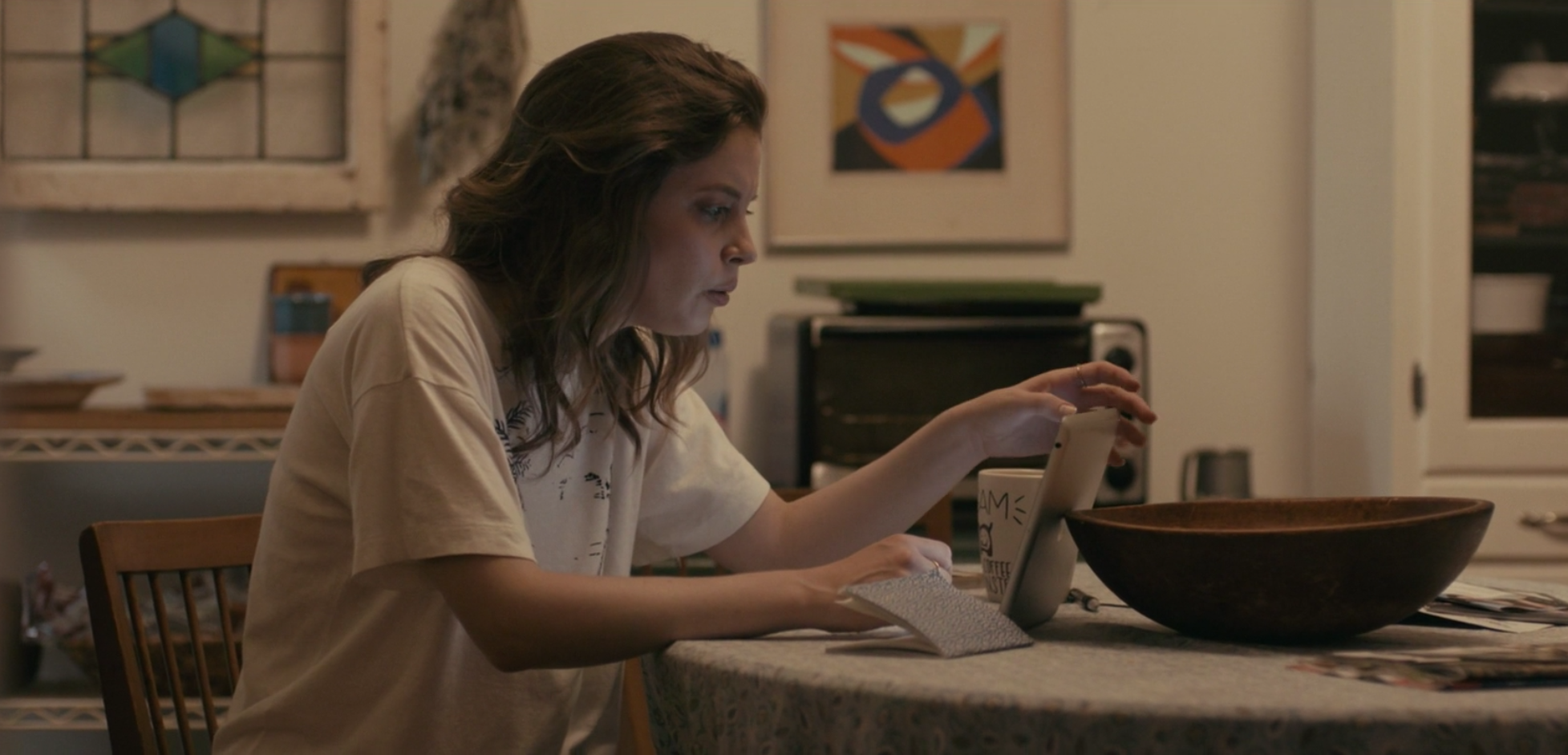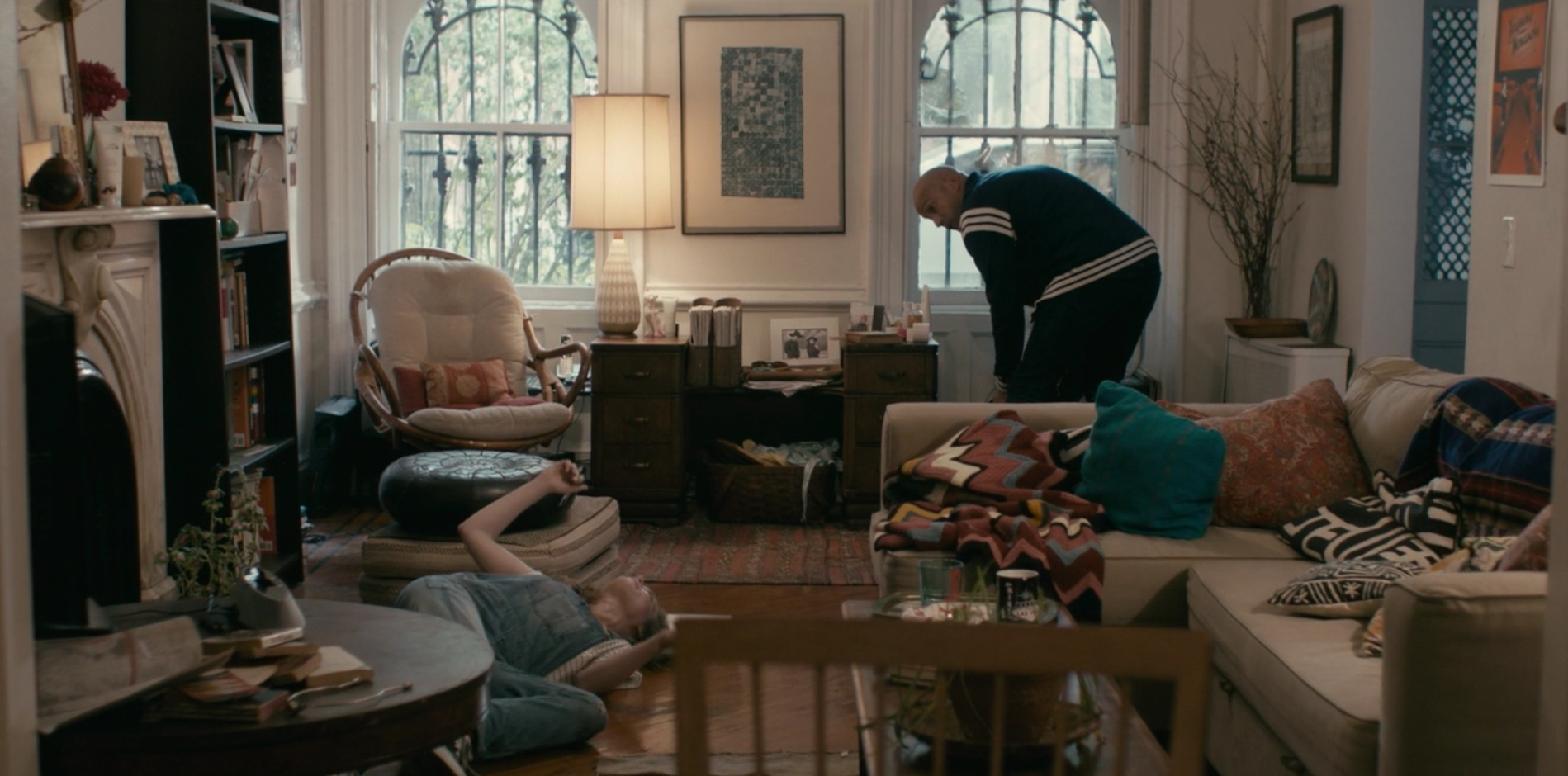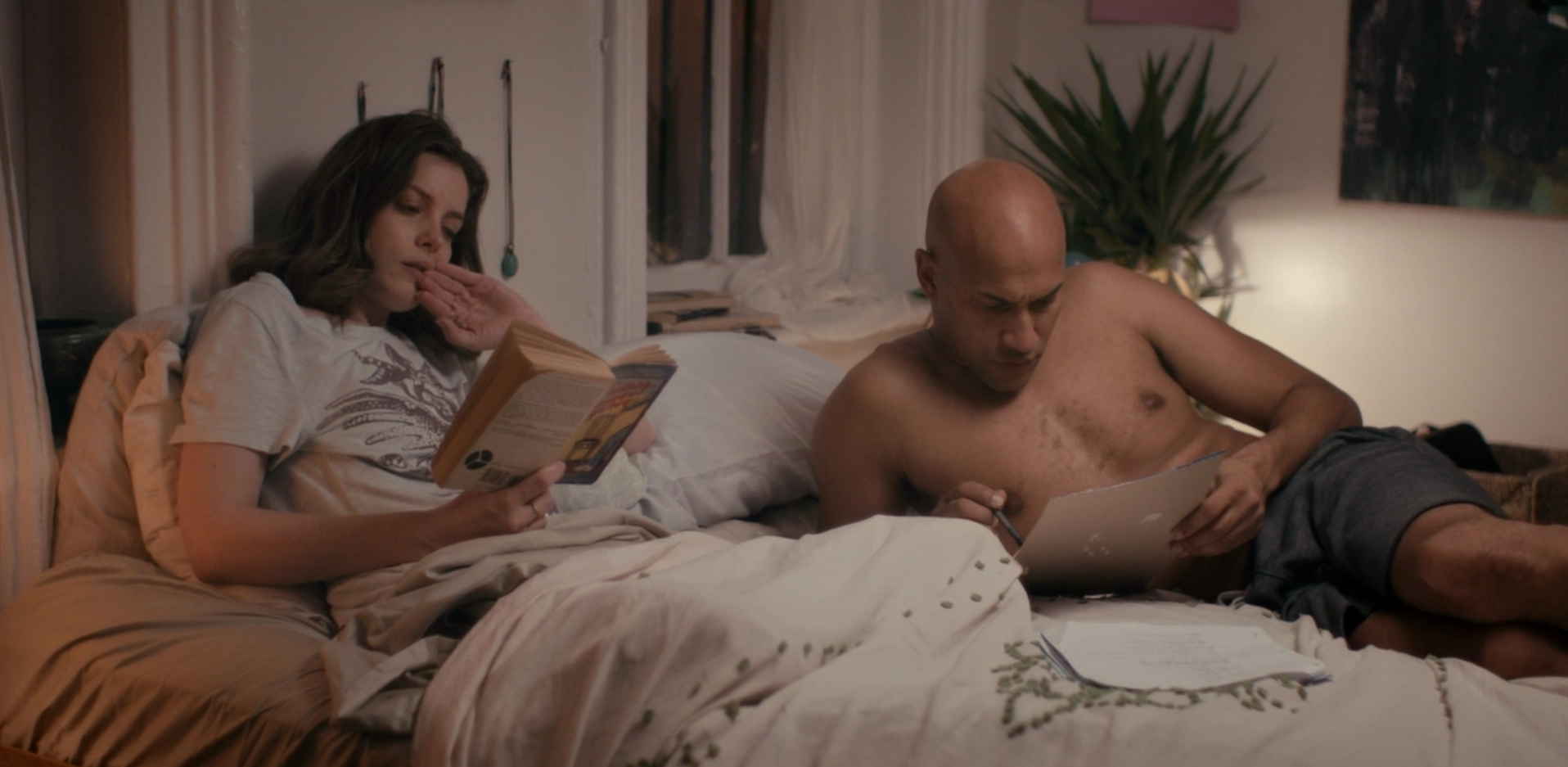 Things start to unravel for the Commune when Jack gets cast on Weekend Live, a thinly veiled stand-in for SNL. The other cast members get competitive, while Sam starts to realize she doesn't have TV-level amibitions for her career (and would actually rather hang out with her new improv students, who all share a Bushwick one-bedroom). The dispute comes to a head when a desperate-for-material Jack steals the improvised apartment sketch for fodder in his new gig.
Real estate comes to the rescue (doesn't it always?): When Bill's father—who'd been trying to get his struggling son into the real estate business—dies after a motorcycle accident, the group decides to take over a former Philadelphia strip club he'd bought with the intention of flipping "into a Sephora or something," and turn it into their new theater.
If moving to Philly for cheaper real estate isn't a realistic end to a story about New York artists, we don't know what is.
 
Brick Underground articles occasionally include the expertise of, or information about, advertising partners when relevant to the story. We will never promote an advertiser's product without making the relationship clear to our readers.