It goes without saying that if you're a recent college grad on any sort of budget, chances are you'll be making some compromises on places to live. Either it'll be space, or location, or maybe a sixth floor walk-up? In this three-bedroom in Williamsburg, there's an elevator, the location's desirable (lots of bars and restaurants around), and there's no broker's fee (saving you about $5,000!) but the space is rather small. NYC real estate 101: You can't have it all (at least not on a typical post-grad's budget).
So is it worth squeezing in for your first year in NYC? We asked our experts (and veteran renters), RentHackr founder Zeb Dropkin and freelance writer Lambeth Hochwald, to weigh in with me on this week's Take It or Leave It.​
The apartment:
Size: Three-bedroom, one-bath
Location: 679 Grand Street (between Graham and Manhattan)
Monthly rent: $3,750 (no broker's fee)
Flexible layout: No
Days on the market: 23
Subway: L to Graham; G, L to Lorimer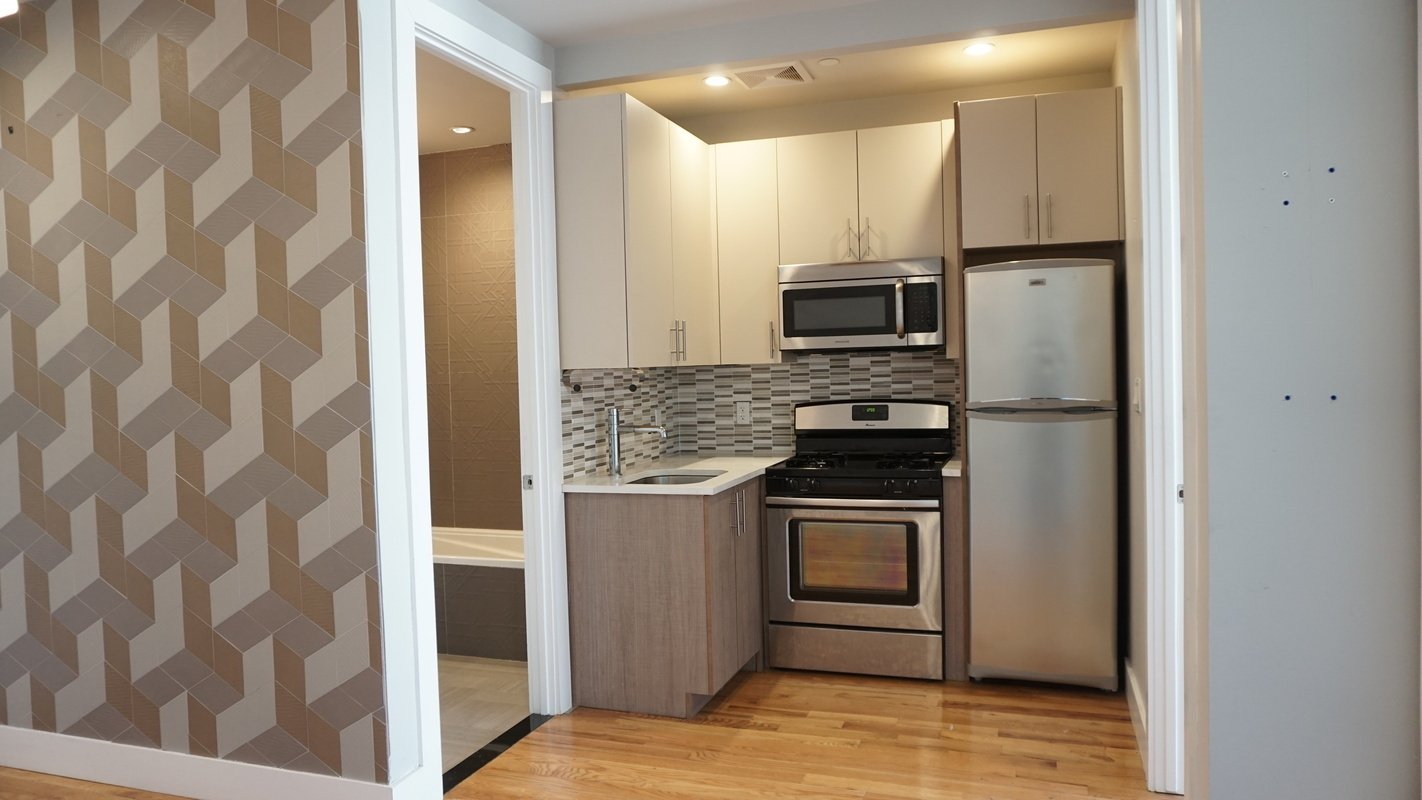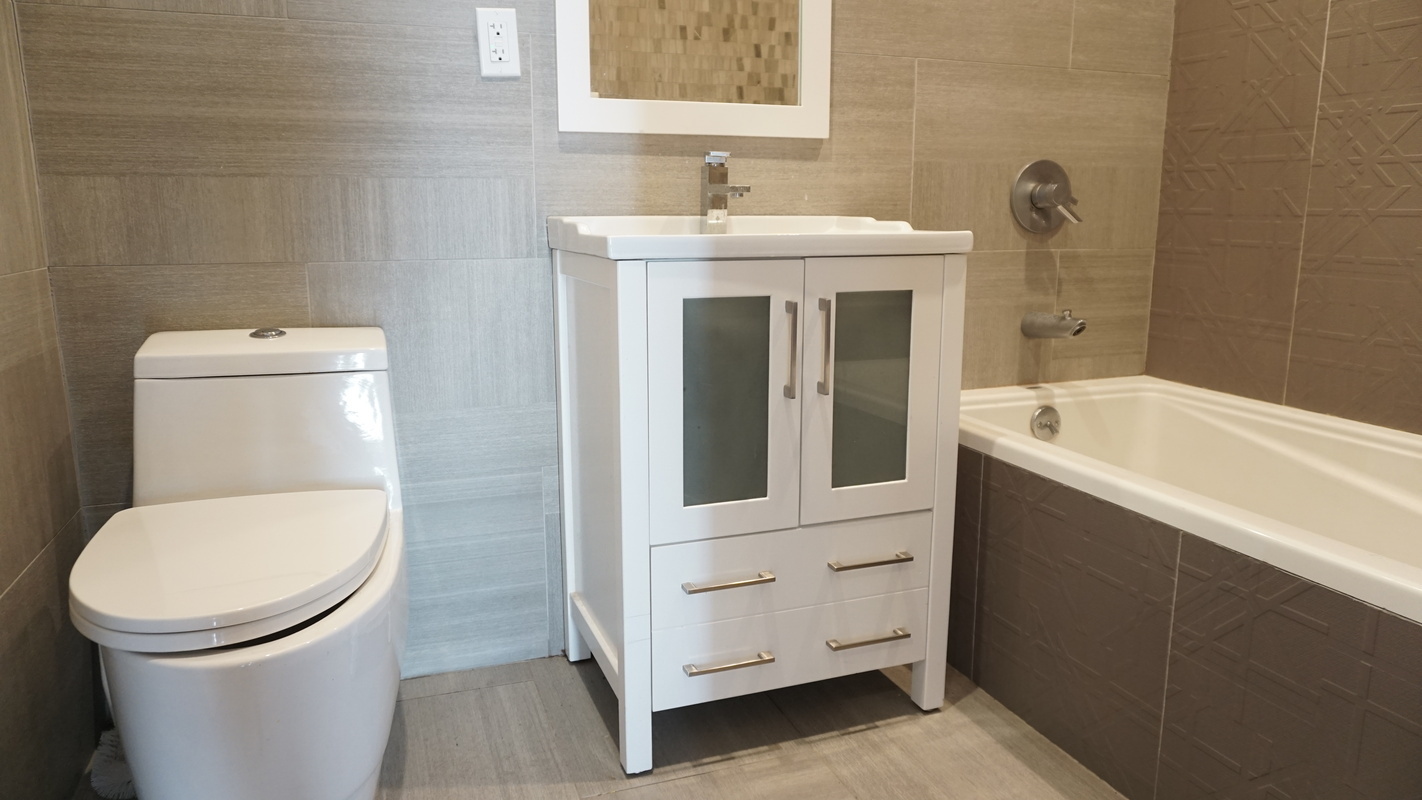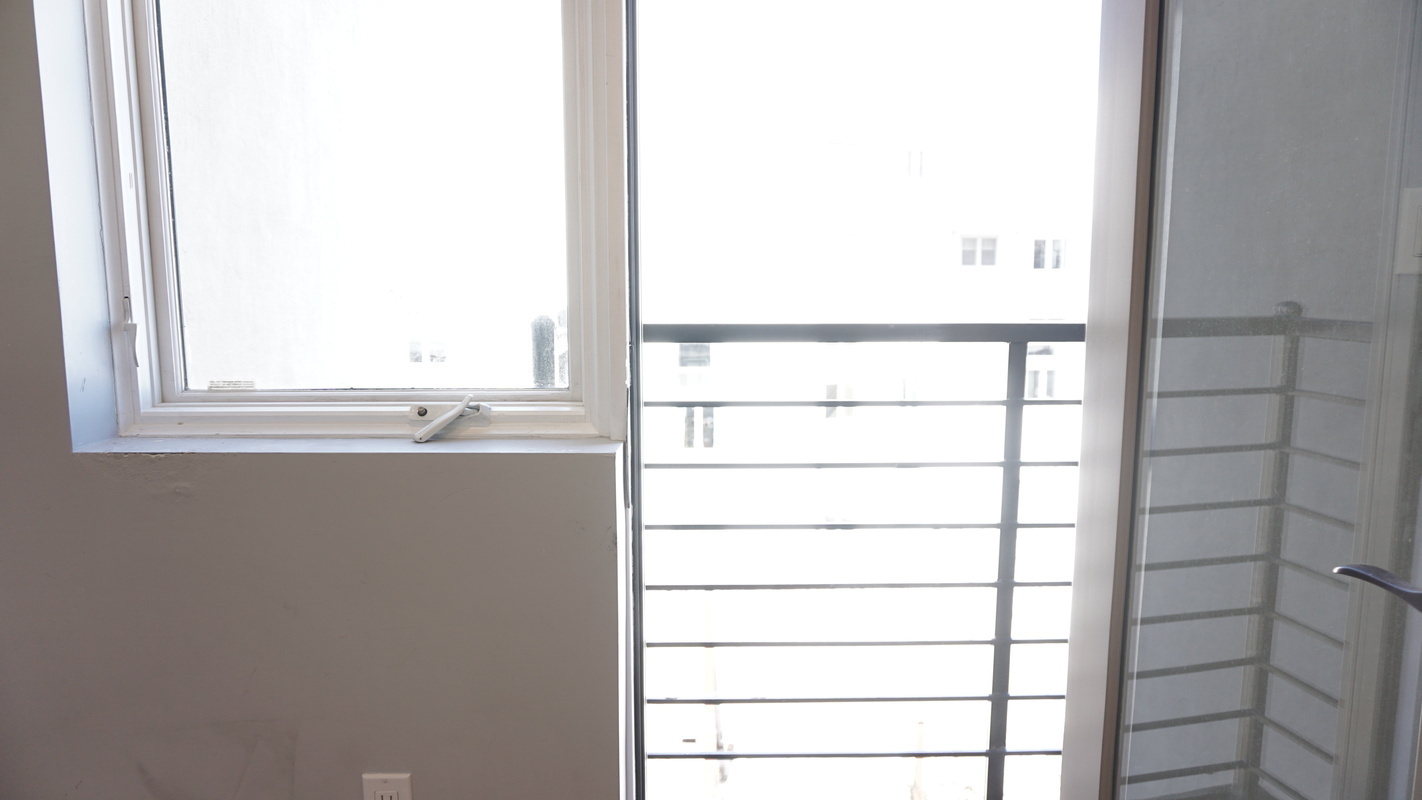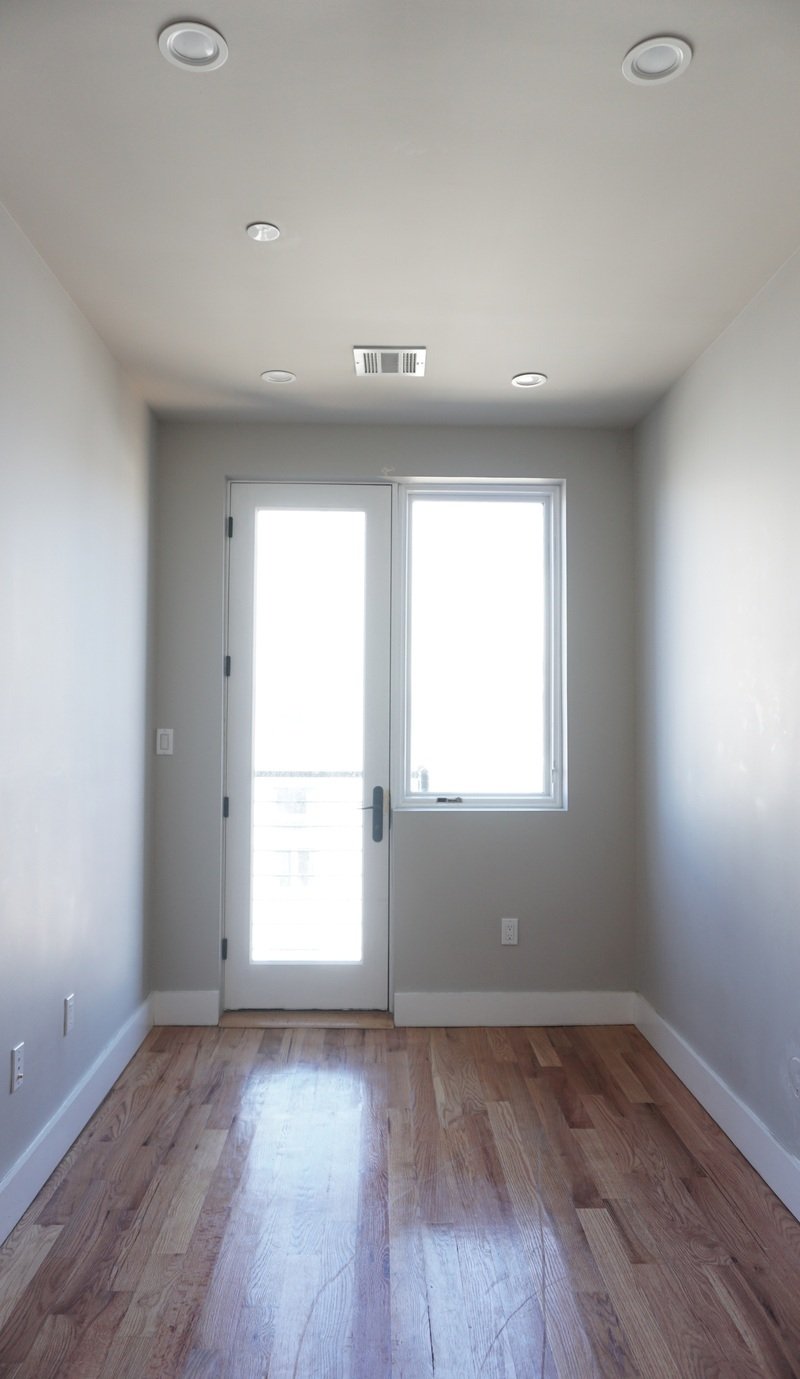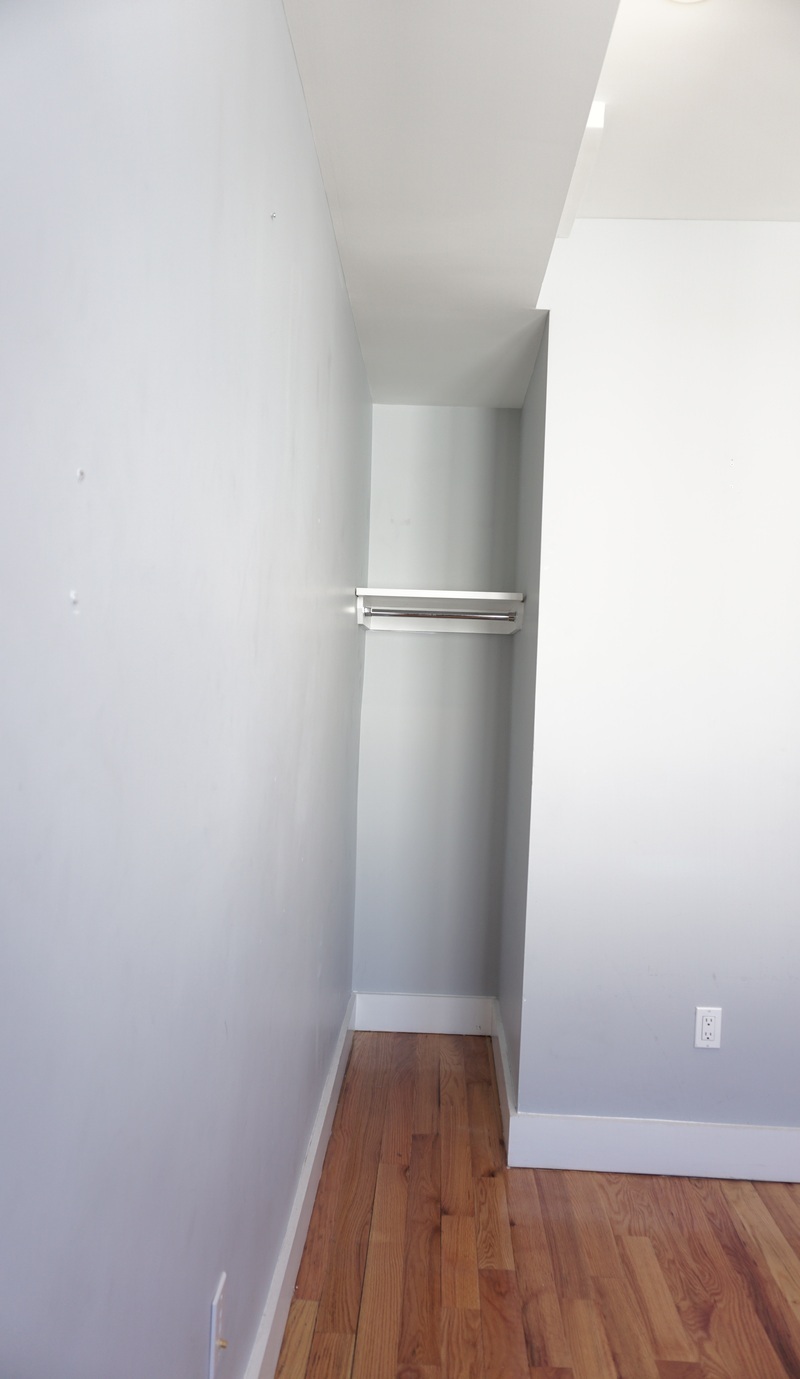 Pros and cons:
"You'll have to be willing to share a rather small space and one bathroom with a couple of other people if you rent this place. But at least the place seems recently renovated, and the shared roofdeck will likely give you the breathing room you need—at least during warmer months. Note: That 'closet' and the kitchen are miniscule. And I can't imagine you'd be able to fit more than a double bed and small dresser in the bedroom. On the bright side, you'll save on furniture!" —Lucy
"This is a new-ish building in hip, bustling Wburg at the Graham stop with a balcony and roof access! On the downside, it's not cheap even after you pack three roommates in and some of the bedrooms look very small."—Zeb
"For $1,250 per person, this Williamsburg three-bedroom might be considered a steal for some. On the flip side, I'm a bit befuddled by the Ayn Rand-esque wallpaper on one wall (anyone else dizzy?) and one of the most design-y but useless kitchens we've seen yet. If you like to cook or bake, get ready to get creative with negative counter space and prepare to do a lot of dishes since there's no dishwasher."—Lambeth
Who would this apartment be perfect for?
"A couple of really good friends who appreciate the upgrade from a dorm room. I suggest you don't plan on staying for more than a year, though. That way you'll also avoid any pending issues with the proposed L train shutdown." —Lucy
"This place makes the most sense for three hustling roommates who don't need big bedrooms and will enjoy hanging out in the 'hood over private time at home." —Zeb
"Three very close friends—a one-bath share might just be too much if you don't know each other well."—Lambeth
The verdict(s):
LEAVE IT "Unless you see for your own eyes that you can do it without killing each other." —Lucy
TAKE IT "If the third bedroom is livable (I only counted 2 in the photos), then this could be a good option for roommates and students." —Zeb
LEAVE IT "I just can't recommend this place." —Lambeth