It looks like this Williamsburg building recently got a major overhaul, and apartment 3D, a $3,500 two-bedroom, seems like a rather attractive mix of old and new, with exposed brick walls and modern appliances.
It's only slightly over the median rental price for a two-bedroom in the neighborhood, but the fact that there's no broker fee offers serious savings for the renter (to the tune of about $5,000).
So is it worth considering? We asked our experts (and veteran renters), real estate research and analytics firm NeighborhoodX's founder Constantine Valhouli and freelance writer Lambeth Hochwald, to weigh in with me on this week's Take It or Leave It.​
The apartment:
Size: Two-bedroom, one-bath
Location: 586 Grand Street (between Lorimer and Leonard)
Monthly rent: $3,500/month, no broker's fee
Flexible layout: Yes
Days on the market: 14
Subway: G, L at Lorimer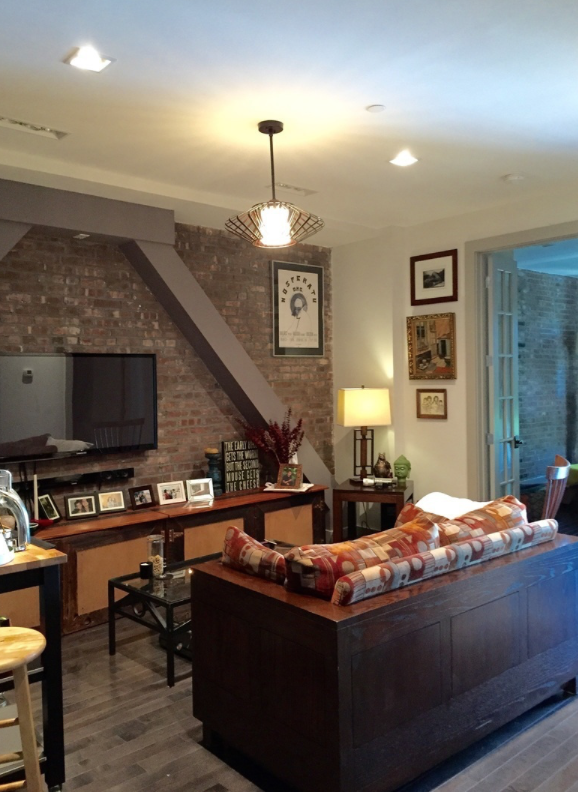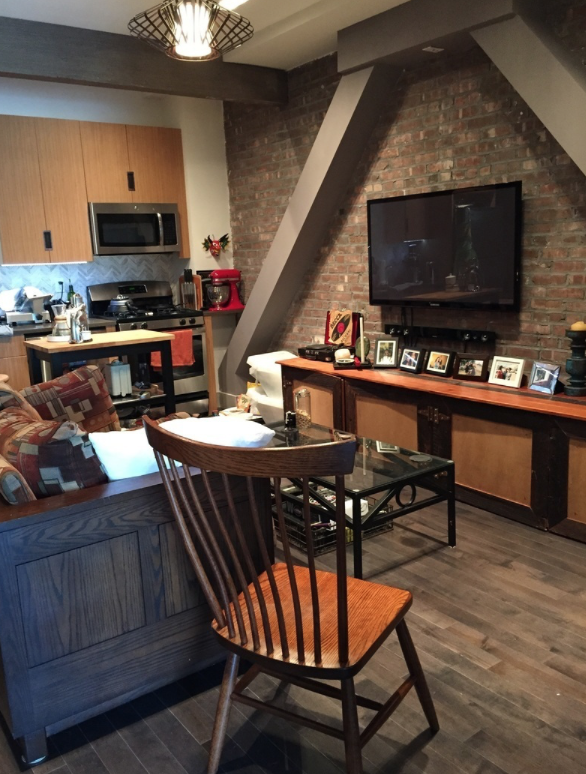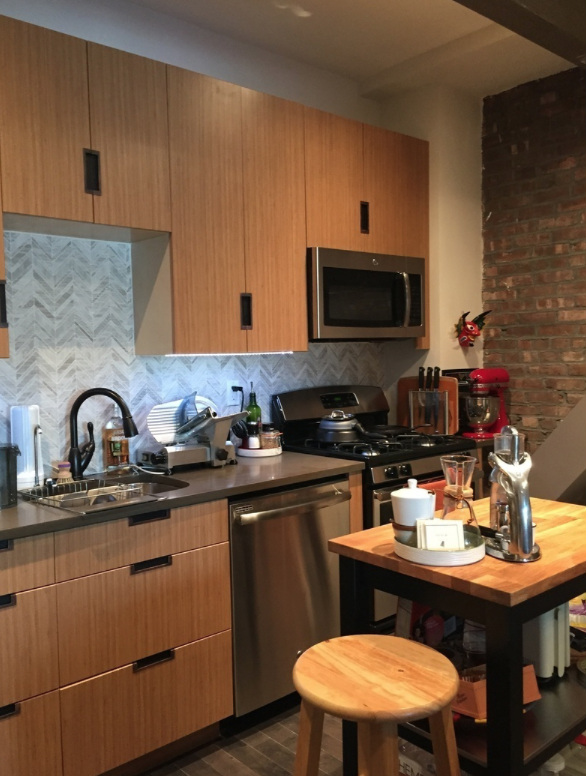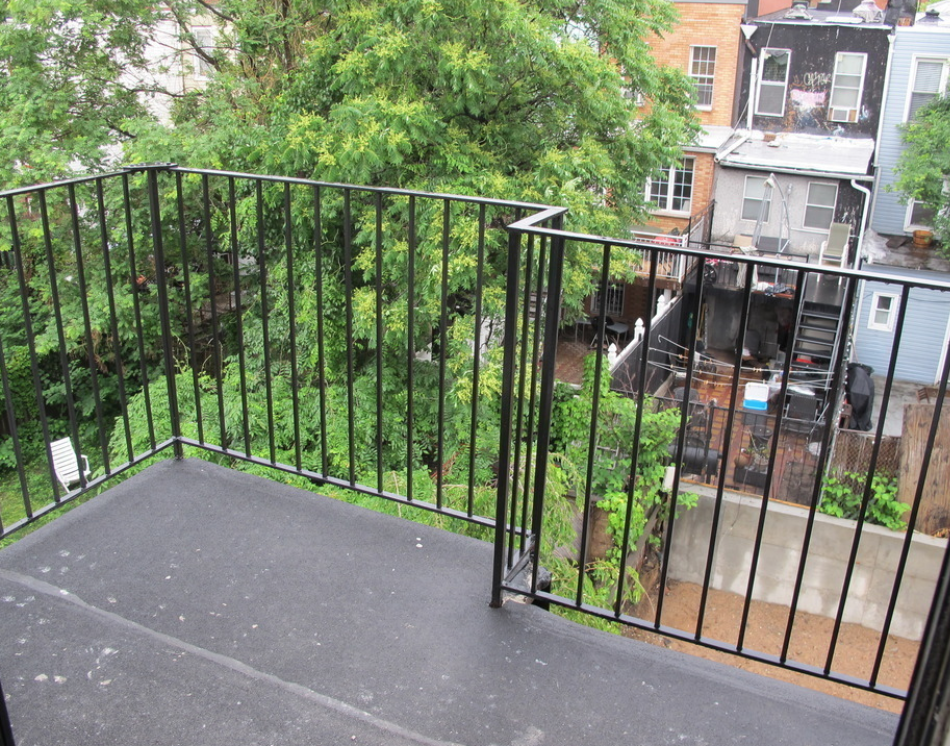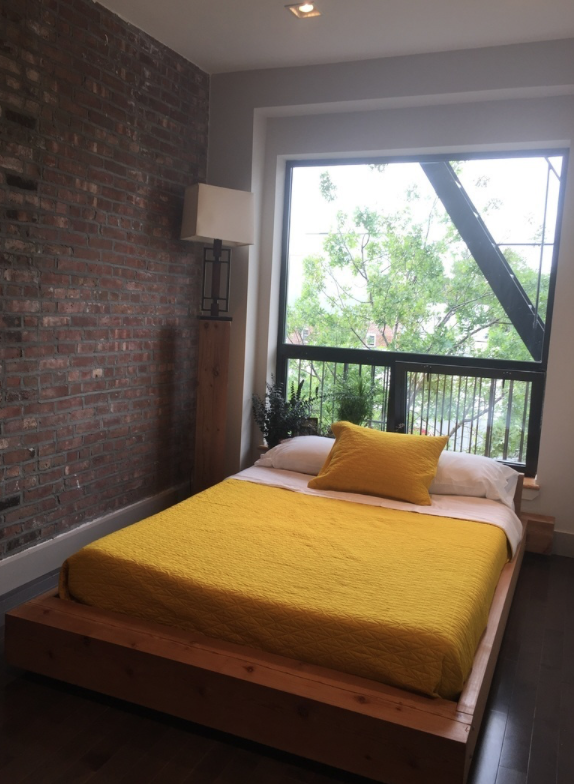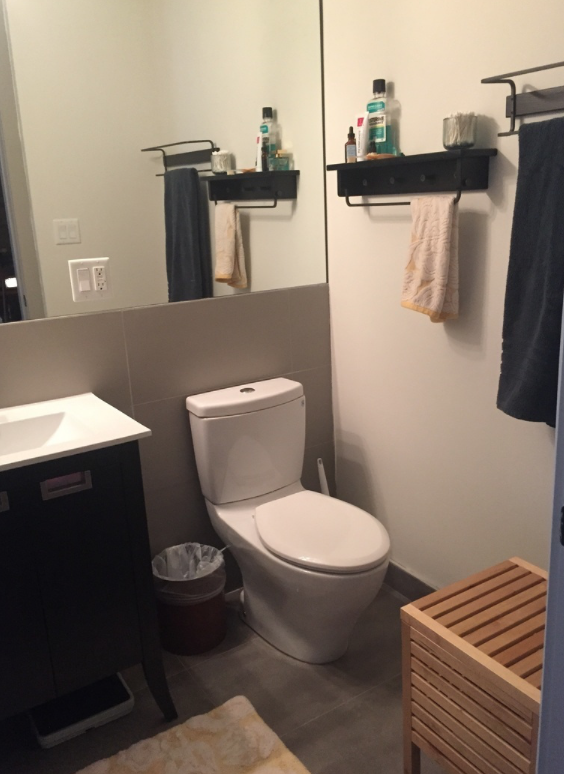 Pros and cons:
"I'm a sucker for exposed brick, and modern finishes and this apartment has both. I'm also really feeling that larger bedroom pictured in the main photo of this post. That said, it's on the smaller side (especially that second bedroom, which looks like it was carved out of the living room to me—the French doors are usually a dead giveaway), and the living room/kitchen is pretty tiny. Another con: one bedroom. Plus, the 'roof deck' seems like more of a finished roof without much charm to speak of." —Lucy
"Pro and con: It's across the street from Key Food. Other pros: It's a decent renovation, and one of the building's commercial tenants has one of the best names ever—a pest control service called 'Agghhhh Kill Those Bugs.' On the con side: This is not one of the more picturesque blocks of Williamsburg, and it seems like a particularly busy and noisy street. The balcony does double-duty as a fire escape, so that can make the bedroom (right against the balcony window) feel much less private." —Constantine
"Have we left Williamsburg and teleported to a Swiss chalet? That's all I could think of while gazing at this beamed brick two-bed. And, sure, this looks to be a walk-up but you have a pretty cool pad with all the add-ons (French doors, a deep soaking tub, and high ceilings) you could ask for once you open your front door." —Lambeth
Who this apartment would be perfect for:
"A couple of close friends—or even better: siblings who aren't going to mind sharing a bathroom or a small common area." —Lucy
"A roommate situation for people who'd like proximity to prime Williamsburg's shopping, dining, and entertainment without the prices of those blocks. Especially for people who are working around Union Square or Flatiron." —Constantine
" A Manhattanite (or couple) ready to take the Billyburg plunge. With two outside spaces—your personal roof deck has an insane view of the expanse from the Chrysler Building to the Empire State—this looks to be a pretty great place to start life in this hipster neighborhood." —Lambeth
The verdict(s):
LEAVE IT: "I have to say I think this is a glorified one bedroom—for the price of two." —Lucy
TAKE IT: "While it has 'stainless steal' appliances, I'm not sure this is apartment is a steal. Take it—but ask for a slight rent reduction." —Constantine
TAKE IT: "Especially because you've got until January 2019 to enjoy the L train before it goes on an 18-month hiatus. Plus, the G is just three blocks away!" —Lambeth