With spring officially sprung, we're daydreaming of outdoor spaces of our very own, and this $1,850 one-bedroom in Bedford-Stuyvesant has a generous amount of it.
The apartment is on the garden level of a brownstone, so what it might be missing in terms of light and view, it makes up for in access to the backyard.
For some more input, we asked our experts (and veteran renters), real estate research and analytics firm NeighborhoodX founder Constantine Valhouli and freelance writer Lambeth Hochwald, to weigh in with me on this week's Take It or Leave It.​
Size: One-bedroom, one-bath
Location: 750A Lafayette Avenue (between White and Leonard)
Monthly rent: $1,850
Flexible layout: No
Days on the market: 42
Subway: G at Bedford-Nostrand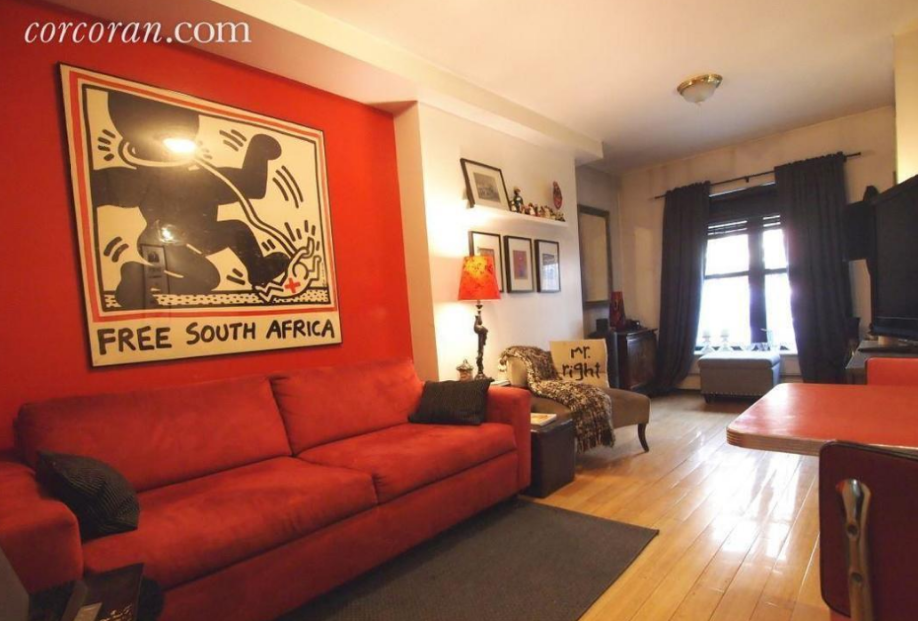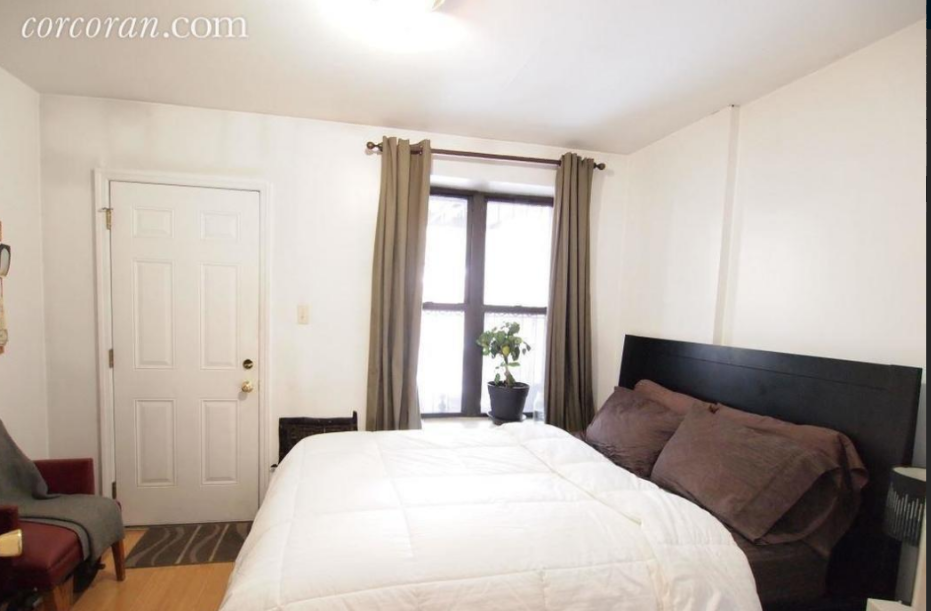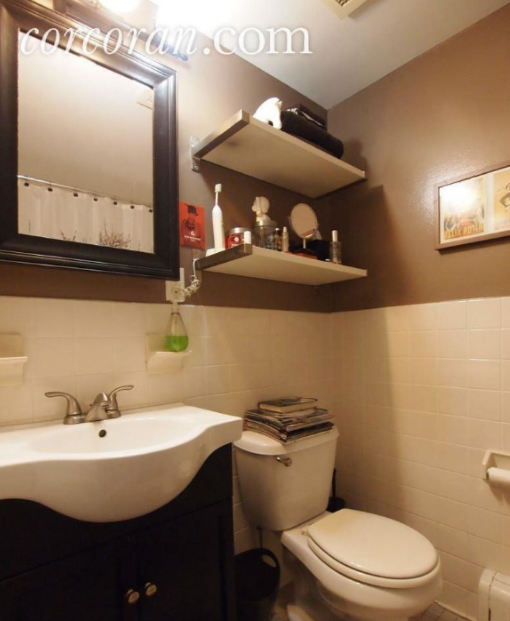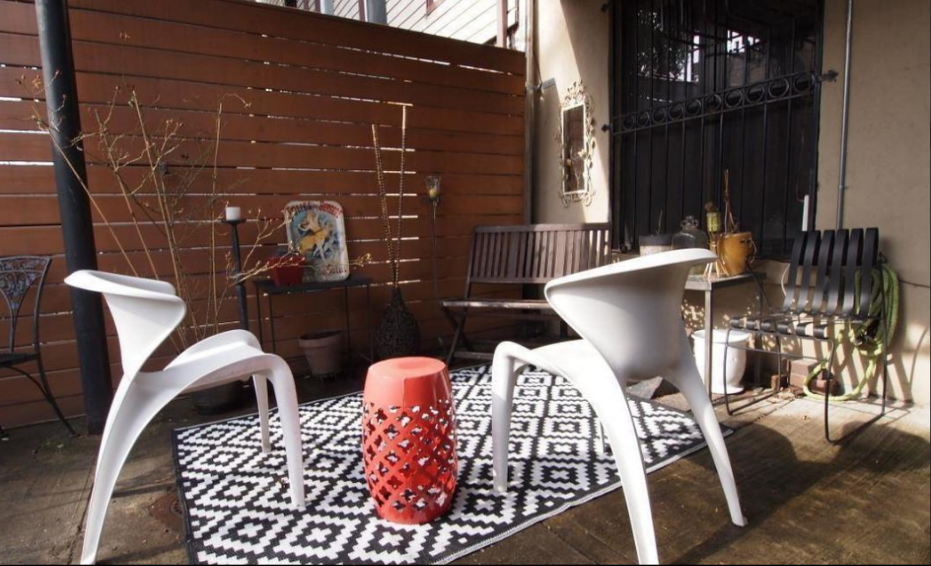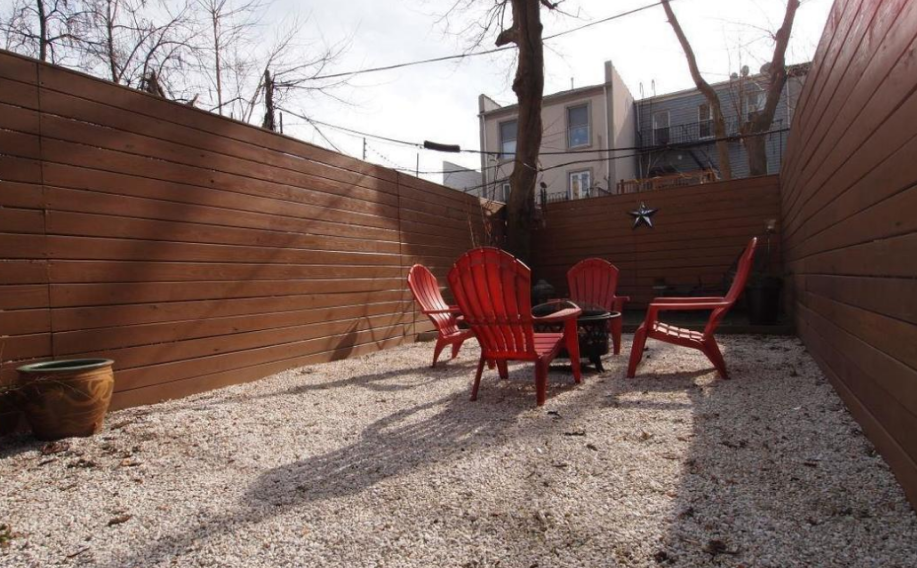 Pros and cons:
"There's something charming about this apartment, made even more so by the large outdoor space. That said, it's a bit of a hike to the subway and the nearest subway is the much-maligned G train. The fact that it's on the ground floor gives me the feeling that it's probably pretty dark. " —Lucy
"It has a spacious backyard, it's a short walk to trains and parks, and it is priced below the average for the neighborhood. 'Amazingly charming' may be a bit of broker-babble, but I'm willing to give it the benefit of the doubt, as sometimes photos do not convey a sense of the feeling of the flow of rooms. But it looks like an L.A. apartment in Brooklyn, especially the horizontal slatting of the gentrifence."—Constantine
"There's something super quaint about this nearly $2K/month one-bed. Could it be the move-in ready spacious private garden? Or maybe it's just the funky red accent wall in the living room that appeals. On the downside, this is a pricey monthly lease considering you have to factor in a broker fee, too." —Lambeth
Who this apartment would be perfect for:
"A single person or a couple who like having wine or coffee al fresco on the weekends." —Lucy
"Someone who may be thinking of a move to L.A., and would like to adjust slowly with a large backyard." —Constantine
"A Bed-Stuy aficionado who dreams of lazy mornings spent outside catching up on back issues of the New Yorker." —Lambeth
The verdict(s):
TAKE IT "As long as the commute works for you, this is a good deal." —Lucy
TAKE IT "But ask for a slight price reduction." —Constantine

LEAVE IT: "It's not enough in the center of the neighborhood to be worth the price." —Lambeth