The latest round of monthly rental reports contain news many of us having been dying to hear for years: Rents in Brooklyn and Queens have actually gone down. And even in Manhattan, they're practically stagnant. 
But don't get too excited: According to experts, these numbers mostly means that the market has hit a ceiling when it comes to prices for high-end rentals, not that everyone else's rent is about to plummet.
"The overarching theme of the rental market, that's been brewing for most of 2016, has been that the overall rental numbers are just not growing like they were, and we're essentially stuck at what I call a 'high plateau'," says Miller Samuel appraiser Jonathan Miller, who authored Douglas Elliman's July rental reports.
Per the Elliman report, the median price of a Manhattan rental in July was $3,450 (an increase of just under 1 percent from the previous year). In Brooklyn, the median was $2,826 (an 8 percent drop), and in northwest Queens, $2,768 (an 8.2 percent dip). 
"The way to think of it is not that rents are sliding in Brooklyn or barely rising in Manhattan," Miller explains. "Think of it as two separate segments of the market—the upper third and the lower two thirds." While the upper third is staying stagnant or declining a bit, demand is as high as ever for rentals that aren't a part of the high-priced new development market. (This is similar to what's happening in the sales market, where there's been softening at the very high end, but not much relief for everyone else.)
The reason for all this is that a huge number of expensive new rental buildings have been hitting the market, creating an imbalance of supply and demand. As such, both vacancy rates and concessions are unusually high.
According to the Citi Habitats July rental report, Manhattan's vacancy rate is at 1.92 percent, the highest it's been since they started keeping track in 2002. Similarly, 19 percent of new leases offered in the borough included some kind of concession (such as a free month's rent or waived broker fee), compared to 8 percent at the same time last year.
"Right now, Manhattan (and in many cases Brooklyn) rents are simply too high for many people," says Citi Habitats' Gary Malin. "It's come to a point where they are simply unable to transact. People want to move, but they can't afford what's being offered. It's that simple."
While many landlords are still offering concessions rather than dropping rents, that may change as we head into the fall, when the market tends to slow down. "Typically, an empy apartment is a landlord's worst enemy," says Malin. "Lowering rents would release the pent-up demand, but some owners are reluctant to adjust rents—at least in part—because they have financial obligations or projections to hit."
"I suspect that we're seeing sort of a re-set [in the market]," adds Miller. 
Below, sample listings in each borough at the current median: 
This no-fee Yorkville one-bedroom, one-bath is asking $3,440/month, and is located in a building with a doorman and concierge.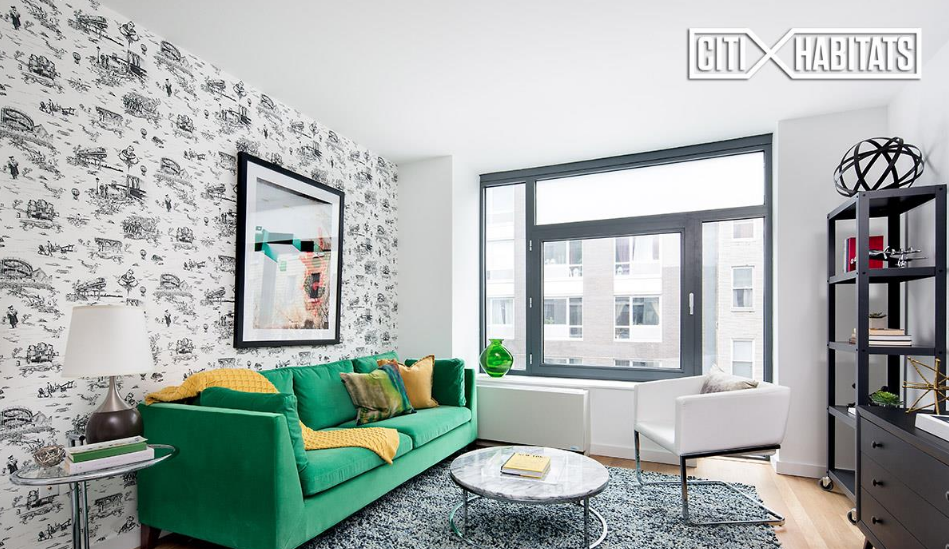 This
Williamsburg studio
is being offered with no broker fee, bringing the net effective rent down to $2,800.
this one-bedroom one-bath 
has also waived its broker fee, maknig the net effective rent $2,693/month.
Brick Underground articles occasionally include the expertise of, or information about, advertising partners when relevant to the story. We will never promote an advertiser's product without making the relationship clear to our readers.