As the reality of the impending L-pocalypse (AKA the L train partial shutdown) sets in, residents in Brooklyn neighborhoods affected by the transit disruption are beginning to consider their options and, frankly, escape plans. (We're looking at you, Williamsburg, Bushwick, and Ridgewood). While it's never easy to leave an area you like, making a move now can help you avoid the L train mess altogether and seriously upgrade your lifestyle. How? By finding a new place on New Jersey's Gold Coast in Jersey City. 
No longer up-and-coming, Jersey City has arrived and offers food, parks, and culture to rival many spots in Brooklyn and arguably, provides even better views. (Have you seen them?) The commute, however, will be unquestionably superior. 
Spots to eat (without a two-hour wait)
New restaurants of all flavors and types are opening all the time in Jersey City. A small sampling of buzzy eateries here includes Madame Claude Bis, where you can find traditional French cuisine and live jazz; Brooklyn's celebrated Asian fusion spot Talde from Chef Dale Talde (also home to a speakeasy); Piggyback Bar, led by famed chef Leah Cohen; The Archer, where craft cocktails and sophisticated bites are served; Würstbar, a German Gastropub; and the Lutze, an outdoor beer garden on the Harborside waterfront. Additional options include classic Italian, homey diners, funky Mexican, and more.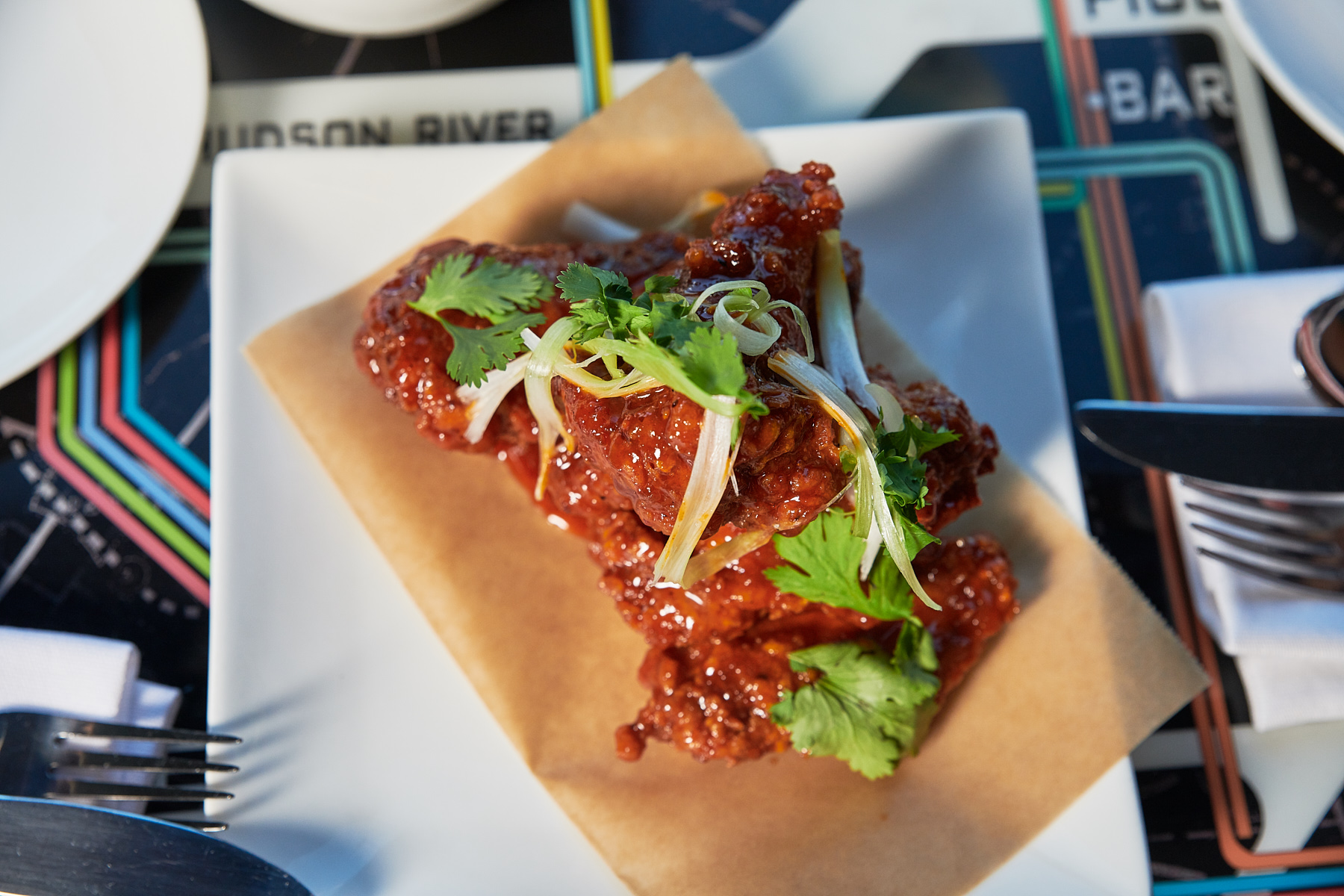 Culture and quality of life
Jersey City's cultural scene is also vibrant and bubbling with new energy. It is home to numerous museums and galleries, including Mana Contemporary, a popular cultural center that stages exhibits and events year-round; Panepinto Galleries; Blackbird; Novado Gallery; The Museum of Russian Art; and more. You'll find a great community of artists and small galleries too, many of which participate in the Jersey City Art and Studio Tour, a full weekend of exhibits, installations, performances, and events each fall. 
Liberty State Park is a destination for Jersey City residents in all seasons, with attractions such as the two-mile Liberty Walk, the world-class Liberty Science Center, and the 18.5 mile Hudson River Waterfront Walkway, which provides stellar views of the river and Manhattan. Other popular parks include Hamilton Park and Lincoln Park (both further inland) and Newport Green, an urban oasis located downtown—which also has its own skating rink for winter recreation. 

Shop big and small
Jersey City offers the best of both worlds when it comes to shopping. For big box and convenience, it's hard to beat Newport Centre, where you'll find stores such as Macy's, H&M, JCPenney, Kohl's, and Sephora, as well as an AMC Multiplex and a variety of dining options from fast to upscale casual. 
Indie shops and markets in Jersey City include two popular farmer's markets, Kanibal & Co. for unique gifts, Iris Records, WORD Bookstore, Van Hook Cheese & Grocery, CoolVines wine store, and 99 Ranch Market, an Asian specialty food and supermarket. 
Closer than you think
Commuting to Manhattan from Jersey City is a breeze—and no L train headaches! 
Transit options are numerous and include the PATH, NJ Transit, and the NY Waterway Ferry. (That's not even counting commuting by car, which is made easy via the nearby Holland Tunnel.) Travel times are about 30 minutes to Union Square, and 40 to Midtown Manhattan. Need to be Downtown? It's only 10 minutes away. (Cut those times in half when traveling by ferry).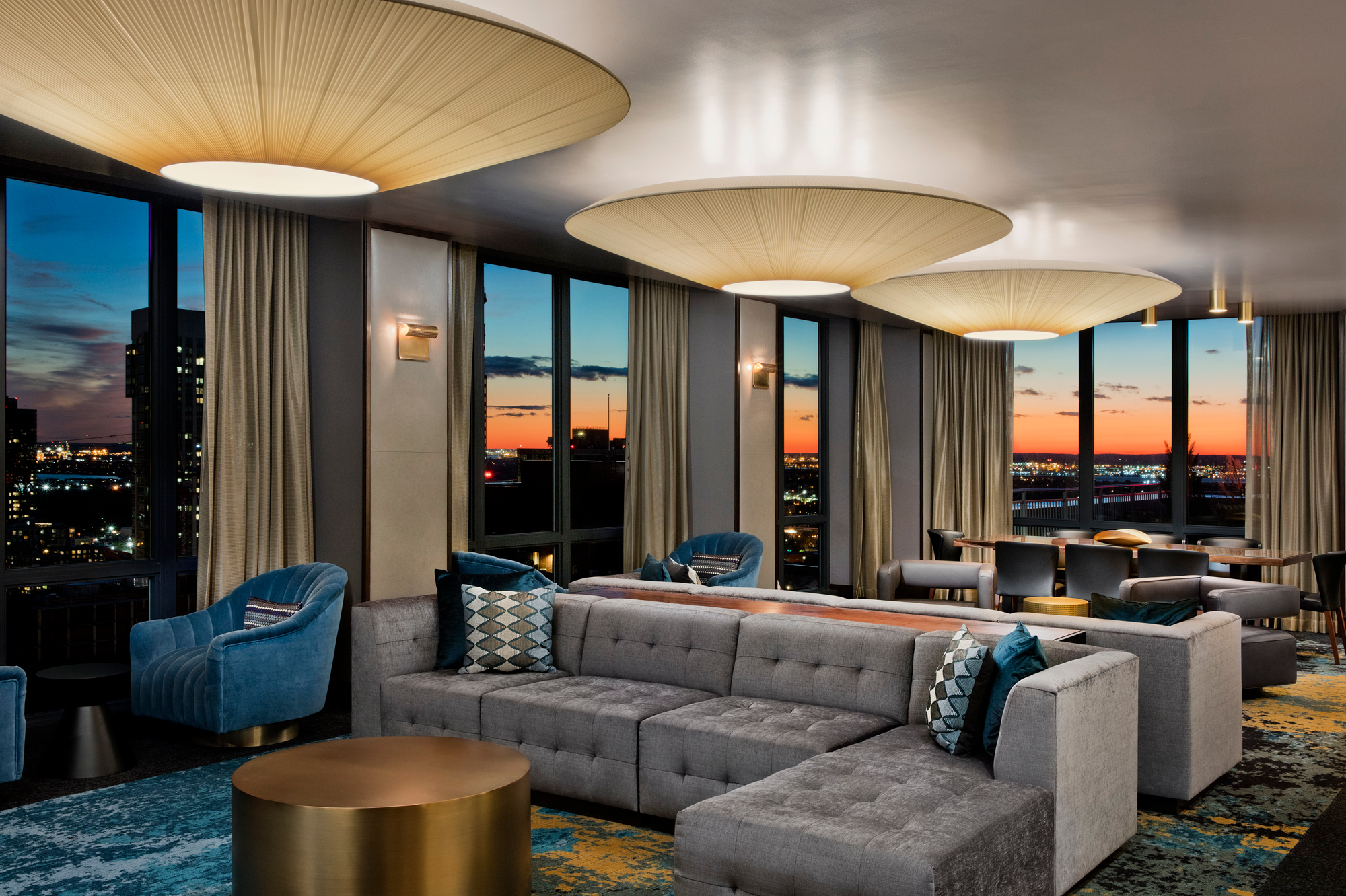 Live the good life in Jersey City
Good news: there are spectacular living options on the Gold Coast. Three luxury rental apartment buildings in Jersey City are now accepting applications. 
Monaco, a two-tower, 50-story residence, offers ultra-modern excellence and style in apartments, ranging in size from studios to three-bedrooms. 
Residents enjoy a wide range of amenities, including a 24-hour concierge service, heated outdoor pool, whirlpool spa and lounge pool, and sun deck with fireside seating, as well as a health and fitness center, clubroom with billiards and HDTVs, and a state-of-the-art theater room. For kids, there's the Crayon Corner playroom, and a dog run and washing station for dog owners and their pets, plus, WiFi in all common areas and an on-site program manager. 
The apartments have floor-to-ceiling windows providing Manhattan skyline views, nine-foot ceilings, and hardwood floors. Kitchens feature the highest-quality granite countertops and stainless steel appliances, as well as premium dark espresso cabinetry. Kitchens and bathrooms have custom tilework, and there are washer/dryers in every apartment.
Another option is M2 at Marbella, where studio to three-bedrooms are available in a building with a design inspired by the harmonious Vaastu architectural philosophy. Refined features in this LEED-certified building include hardwood floors, quartz kitchen countertops, Bosch washer/dryers, walk-in closets, and bathrooms with travertine tiles.
Restaurateur Leah Cohen and her husband Ben Byruch moved to M2 at Marbella in Jersey City a little over a year ago to be closer to their Piggyback Bar. Leah loves the building and the amenities, including the pool, gym and the interior parking. "The apartments are really nice," said Cohen. "My husband loves the floor-to-ceiling windows in our living room and the amazing view of the World Trade Center."
Cohen was also impressed with the amount of living space she has now compared to her old residence in New York City. "It would be so much more expensive to have this much space in Manhattan," she said. "I love where I live. I love my apartment. 
She also loves its location. "You're not right in the middle of everything, so you have your quiet time, but you're within walking distance of a lot of things." 
M2's sister property, Marbella, is a 40-story building also with studio to three-bedroom apartments. Here, you'll find hardwood floors, gourmet kitchens, and full-size washer/dryers. Want an outdoor space? Balconies are available in select units. RoseLink bundled tech (high-speed internet, DIRECTV, surround sound and more) is also available here. 
M2 and Marbella access the same suite of amenities, including a resort-style pool and spa, OHM yoga studio, two state-of-the-art fitness centers, childrens' play space, and an outdoor lounge with barbecue grills, and a double-sided fireplace. Residents can also relax in Malvasia, an exclusive sky bar and lounge, and Moxie, an upscale clubroom with sky terrace. 
Sound good? Here's the best news: Monaco, M2, and Marbella are all perfectly situated to not feel the impact of the L train shut down—at all. In fact, applicants with proof of current Brooklyn residency are eligible to receive a complimentary annual NY Waterway Ferry pass when leasing at one of the three properties. 
Make your commute—and your life—better, and easier than ever. Click here to find out more about luxury rental options in Jersey City at Monaco, M2 at Marbella, and Marbella here.