Concessions, which are freebies like a month or two of "free rent" or a landlord paying the broker fee, are used to entice you to sign a lease. (Landlords would rather give you a one-time gift rather than lowering the rent.) But New York City currently has an extremely low vacancy rate right now, so owners are feeling less pressure these days to offer concessions.
In Brooklyn, according to the Douglas Elliman rental market report for June, the percentage of new leases with some kind of freebie dropped annually for the sixth straight consecutive month, and the median rent was up 5.3 percent to $3,000.
So the fact that this pretty one bedroom, one bath, 555 Waverly Ave., #21P, in Clinton Hill, comes with two months free on a 12-month lease is a little unusual. You should pay attention to the fact that it is being advertised for $3,275 a month—that's actually the net effective rent, which takes the discount and spreads it over the term of the entire lease. 
The real rent you pay each month is called the gross rent, and for this apartment it is $3,930, which is way above the $2,820 median asking rent for Clinton Hill according to StreetEasy. There's also no fee for this apartment, or the other nine active listings in this building.
The immediate neighborhood is not very glamorous—it's located on the corner of Waverly and Atlantic avenues, across the street from a storage facility and place that buys or trades cars. But it is also a 10-minute walk to the shows and games at Barclays Center, which is served by seven subway lines, and downtown Brooklyn's restaurants and shopping. Prospect Heights is nearby, where there are restaurants, bars, and institutions like the Brooklyn Museum and the Brooklyn Botanic Garden. Prospect Park is a 10-minute bus ride away.
It's about a 25-minute trip to the Empire State Building, so not a bad commute to Manhattan.
The apartment is in a new, nine-story building with a double-height lobby. The building also has an attended lobby, gym, lounge, and landscaped roof deck. The apartment has an open layout, hardwood floors, high-end appliances (although the listing doesn't provide brand names) and a washer/dryer in the unit. 
So what do you think? Is it worth paying this much to live here?
As always, when weighing New York City apartment listings, we turn to our Take It Or Leave It experts: Constantine Valhouli, founder of real estate research and analytics firm NeighborhoodX, freelance writer Lambeth Hochwald, and myself.
But first, here are pictures of the apartment.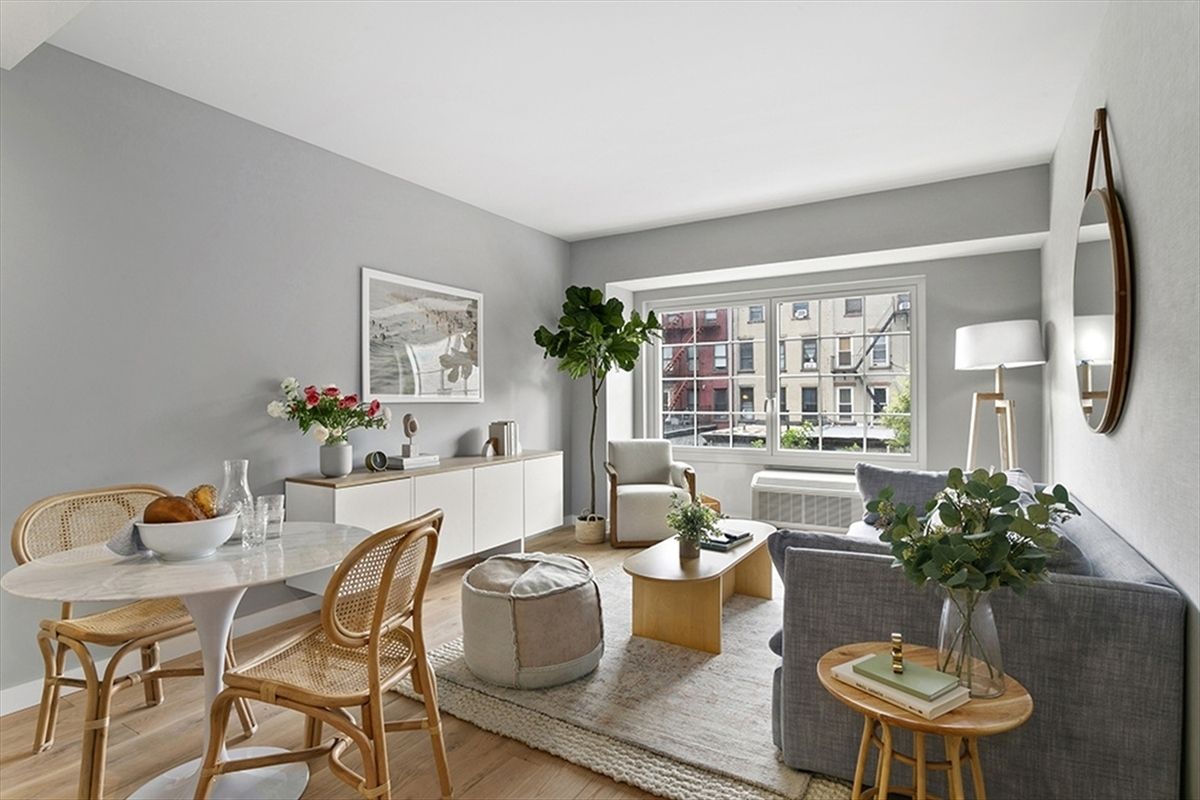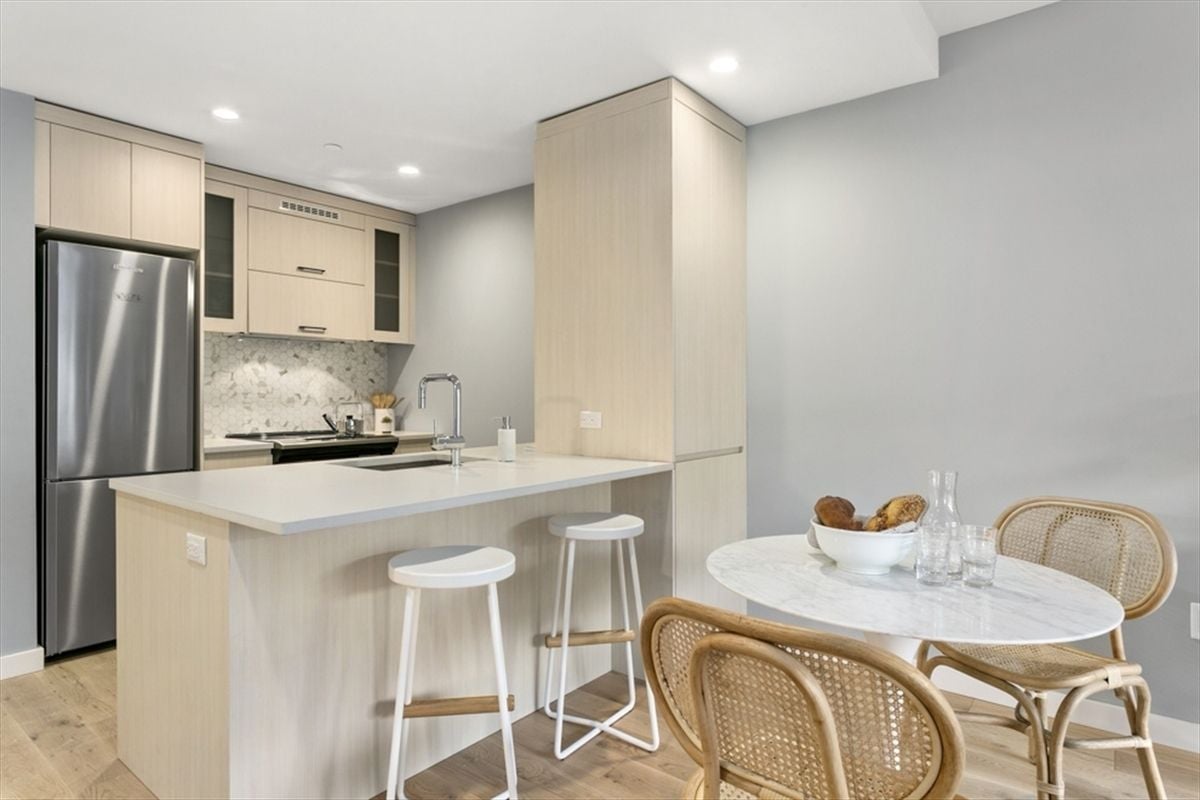 Pros & cons
"If you like Pantone Dove gray, you'll feel right at home at this quite chic one-bedroom that certainly has more bells and whistles than the usual box-on-a-box rental. Trouble is, the price is high for a pretty icky block and net effective rent makes me worried—why is there a two-month free deal being offered on this unit? I'd want to do a bit of investigating." —Lambeth Hochwald
"It's...nice. In the way that your friend's Tinder date was nice, but there was no there there. And you were stuck talking about how weather affects commodity prices or the FTSE for 10 minutes while your friend was in the bathroom, but it felt like an actual eternity. Meanwhile, you're texting them furiously: 'No.Second.Date. Boring AF.'" —Constantine Valhouli 
"It's modern and brand new, and that's definitely appealing, plus close to a lot of destinations. The immediate neighborhood is blah and developers typically load up on the amenities to compensate. But it doesn't seem like there are enough amenities here to justify the high rent." —Jennifer White Karp
Whom is it good for
"A Barclays and BAM aficionado who won't mind being in an immediate neighborhood that isn't high on glam." —Hochwald
"Anyone with too much money to burn and who likes nice, but not too nice things." —Valhouli
"Someone who doesn't mind basic and is just happy to be in Brooklyn." —White Karp
Take it or leave it
LEAVE IT. "We're talking nearly $4K a month for a one-bedroom!" —Hochwald
LEAVE IT. "One could have way more fun on this kind of budget. Go centrally-located and a bit grungy, or go smaller and nicer in more prime Brooklyn." —Valhouli 
LEAVE IT. "For once, we are all in agreement. You can do better elsewhere. The rent is too high here." —White Karp