The recent proliferation of ferry routes in New York City has done two things: It offers a new means of transportation into Manhattan and creates new options for apartment hunters looking for neighborhoods within commuting distance of NYC.
But with ferry stops located on the waterfront (naturally)—on the fringe of a neighbohood—your commute to the ferry becomes an issue. For many people, the walk to the ferry is a hike, for others, their apartment building offers shuttle service to ferry stops. Both the NYC Ferry and NY Waterway also provide free shuttles to certain landings.
The walk to the ferry stop won't be too much of an issue with this one-bedroom apartment, 26 West St., #5G, in a luxury doorman building in Greepoint, Brooklyn. It's a nine-minute walk to the ferry stop at India Street, and then a 13-minute ferry ride to Manhattan. (It's also a short walk to the G train at Nassau Avenue, if you don't need to go into Manhattan.)
It's asking $3,315 with no fee, reflecting a $285 discount about two weeks ago. (The median asking rent in Greenpoint is $2,795, according to StreetEasy.)
However, you get a lot for the money: The building has a doorman, concierge, package room, cold storage, laundry, and dry-cleaning service. There's a business center with Apple computers, a furnished courtyard with barbecue grills, game room, gym, furnished rooftop with grills, and a parking garage.
Many of the apartments here have a private balcony, floor-to-ceiling windows, central heating and cooling, and a built-in Bluetooth stereo system. Kitchens have breakfast bars and Samsung appliances, including dishwasher and microwave. 
The downside appears to be a lack of space. It's not clear how large this apartment is—there's no square footage listed, or a floor plan included, which is common with NYC rental listings. There's not a lot of furniture in the images and they still don't look empty.
But with a gym, game room, rooftop, courtyard, and so on, you don't necessarily need to hole up in your apartment when you're home.
It's kind of like co-living, but without the Kumbaya. Do you agree?
As always, when weighing New York City apartment listings, we turn to our Take It Or Leave It experts: Constantine Valhouli, founder of real estate research and analytics firm NeighborhoodX, freelance writer Lambeth Hochwald, and myself.
But first, here are pictures of the apartment.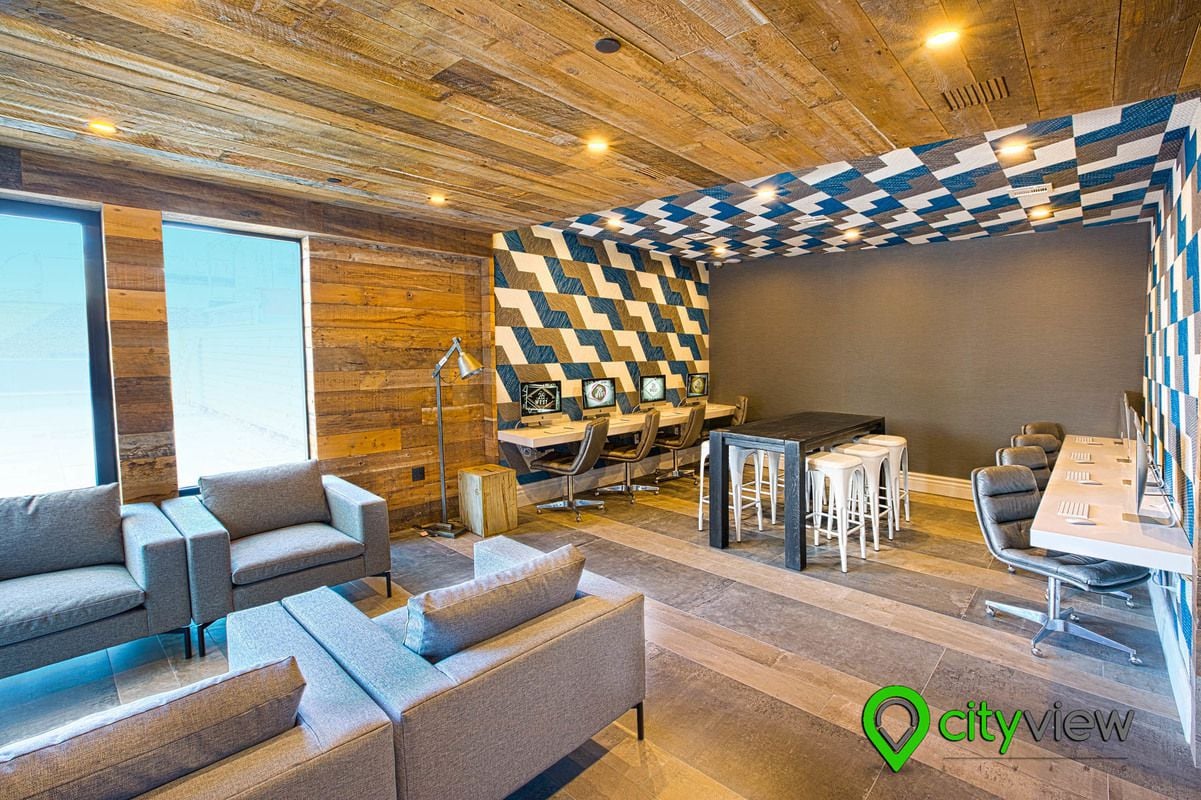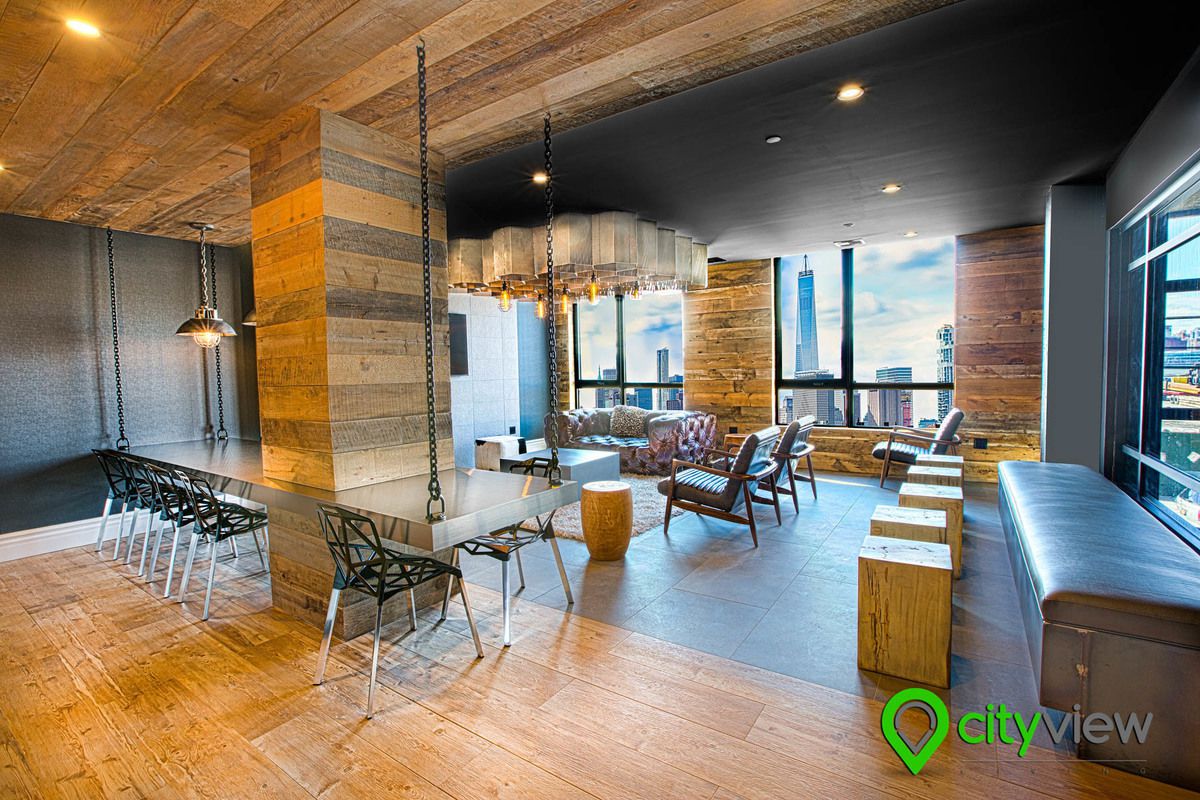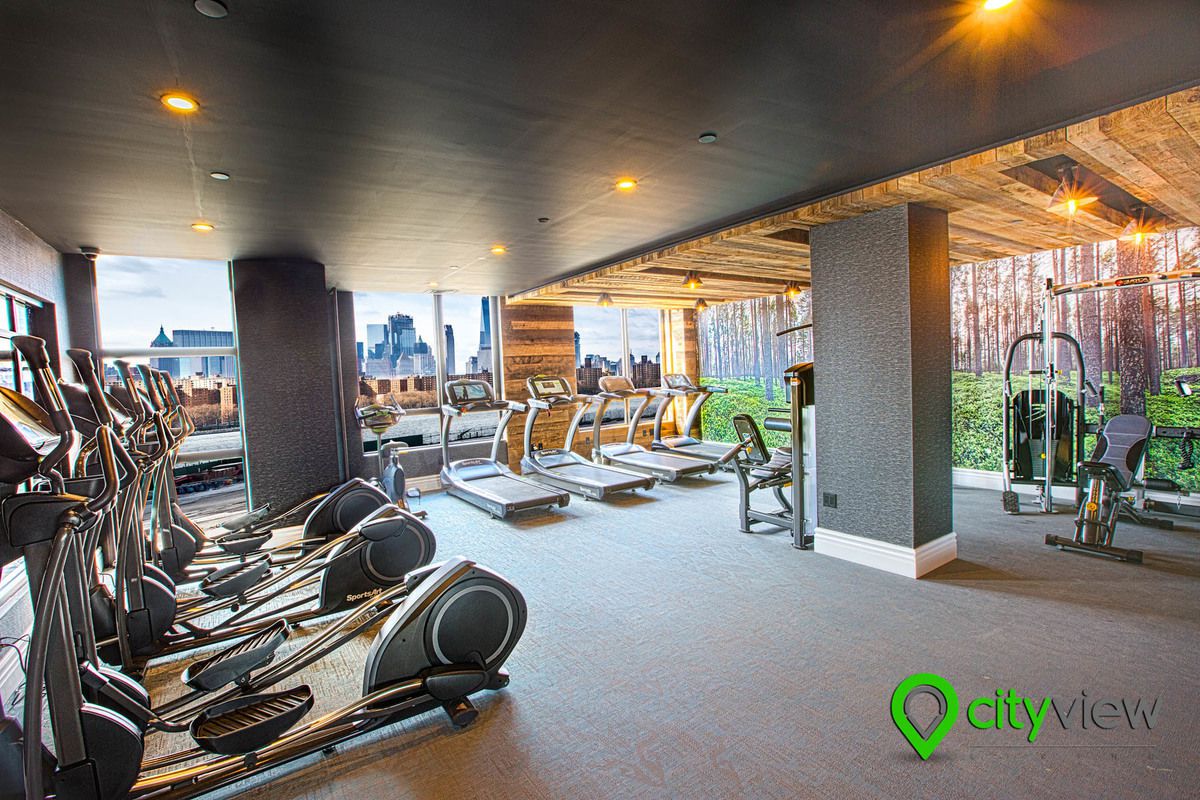 Pros & cons
"You won't need to pay for a WeWork space if you lease this because the common spaces look just like those co-working spaces, and, quite frankly, why schlep to one of those when you can start-up your entrepreneurial venture right in your own building?" —Lambeth Hochwald
"The design of this building feels like a mix of last-cycle Industrial Brooklyn visual tropes (salvaged wood! Like, an entire Vermont farmhouse's worth of salvaged wood) along with of-the-moment Instagram Generation retro-modernism (Moroccan tiles! Like, an entire room full of 'em). But I think it's a rather good reflection of where Greenpoint is today—at the intersection of Manhattan prices and a dodgy L train." — Constantine Valhouli 
"You typically see apartments in amenity-laden buildings like this priced much higher than the median, so this is a good deal. There's lots of lounge spaces here too, which more than makes up for the apartment being on the small side. The ferry is a much more pleasant way to commute to Manhattan, so not having to rely on the subway is a bonus. It will make up for when you do actually have to take multiple subways in order to get to Manhattan—a real pain." —Jennifer White Karp
Whom is it good for
"Someone getting a business off the ground—who has zero interest in Manhattan and plans to be immersed in all things Brooklyn." —Hochwald
"The apartment feels rather spacious from the sample photos. There's a lot that a good architect and designer can do with 400 square feet or so and this feels thoughtfully laid out. That said, it's still a hobbit-sized apartment, and it IS almost $3,315 a month. So ... a hobbit? A wealthy hobbit?" —Valhouli 
"A couple who can split the rent and make use of the lounge space when the apartment feels too crowded for two people." —White Karp
Take it or leave it
TAKE IT. "And prepare to use every single amenity!" —Hochwald​​​​​​​
TAKE IT. "It might be a lot of money right now, but with the way NYC real estate works, no matter what you're paying for your rent at this time, one day in the future you'll be able to amaze future generations by being that person at the bar, "Oh, Greenpoint? I lived there in 2019 for just over $3,000 per month" in the way we marvel at the last generation who paid $300 a month for their Village apartments." —Valhouli
TAKE IT. "And act fast. A studio there spent only a day on the market." —White Karp