If you want to rent in a new development with some decent amenities but don't want to pay top dollar, your best bet is to head to the outer boroughs. 
The newly built towers springing up around Brooklyn, for example, are largely rentals. (In Manhattan, new towers tend to be condos.) And according to Douglas Elliman's Manhattan, Brooklyn and Queens rental market report for October 2018, you're more likely to get a deal on a new development rental if you head to the outer boroughs. The report said that 83 percent of new development rentals in Brooklyn came with some kind of concession, such no  broker's fee or a month or two free.
This apartment, 1068 Fulton St., #6W, is a good example of developers moving deeper into the boroughs—and offering a substantial concession to get you to sign the lease. It's a one bedroom, one bath, asking $2,850 with two months free on an 18-month lease and no fee in Bedford-Stuyvesant, close to the border of Clinton Hill. This is a bright space with floor-to-ceiling windows that offer downtown Brooklyn views. 
The rental was built in 2015, and there are lots of modern features, such as a split heat and AC unit, a "hidden dishwasher" (although there are no pictures of the kitchen, so it's definitely hidden from view), a virtual doorman, and a Bluetooth speaker system. The building has a furnished roof deck, gym, laundry, library/work station, and bike storage.
It's a block from the A and C trains, and across the street from a large church. The neighborhood has playgrounds, coffee shops, restaurants, clubs, houses of worship, the Bedford-Stuyvesant YMCA and other cultural centers.
As always, when weighing New York City apartment listings, we turn to our Take It Or Leave It experts: Constantine Valhouli, founder of real estate research and analytics firm NeighborhoodX, freelance writer Lambeth Hochwald, and myself.
But first, here are pictures of the apartment and the building.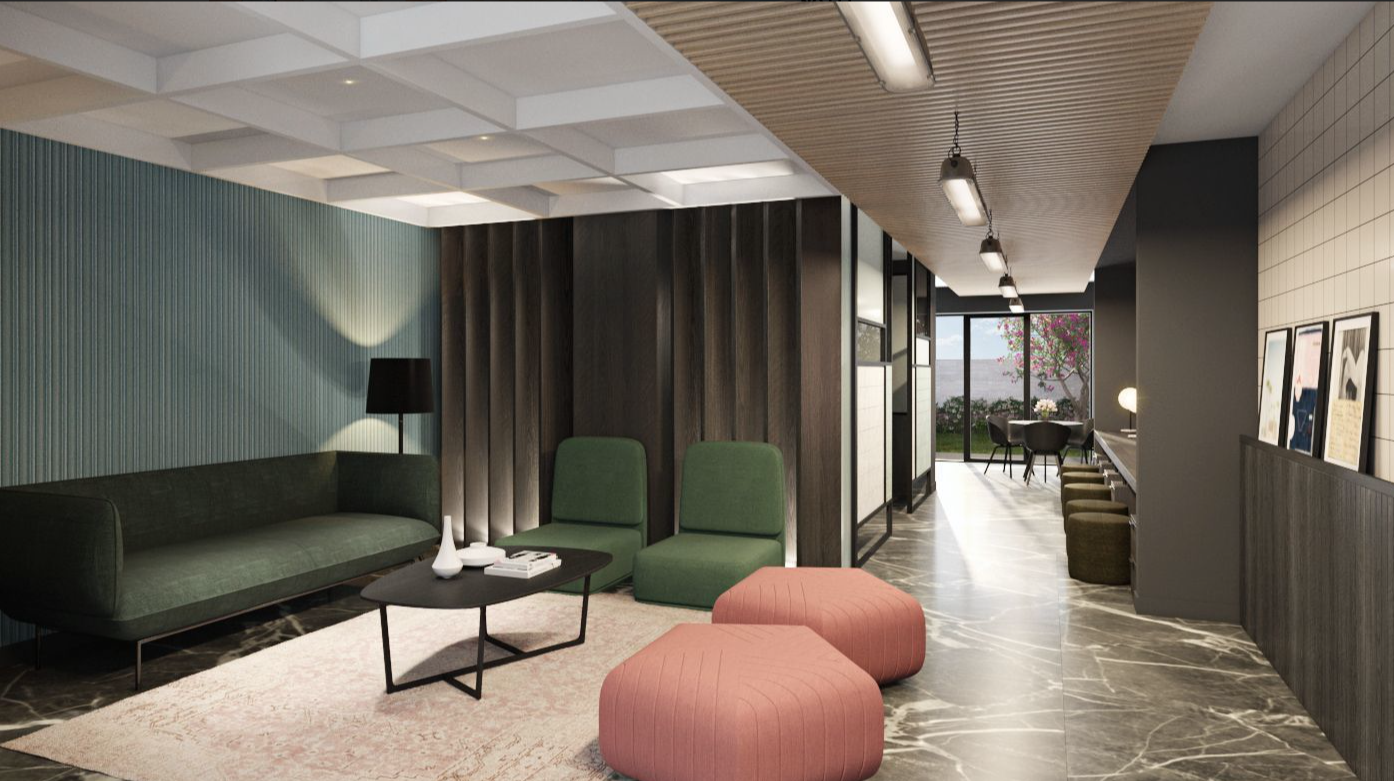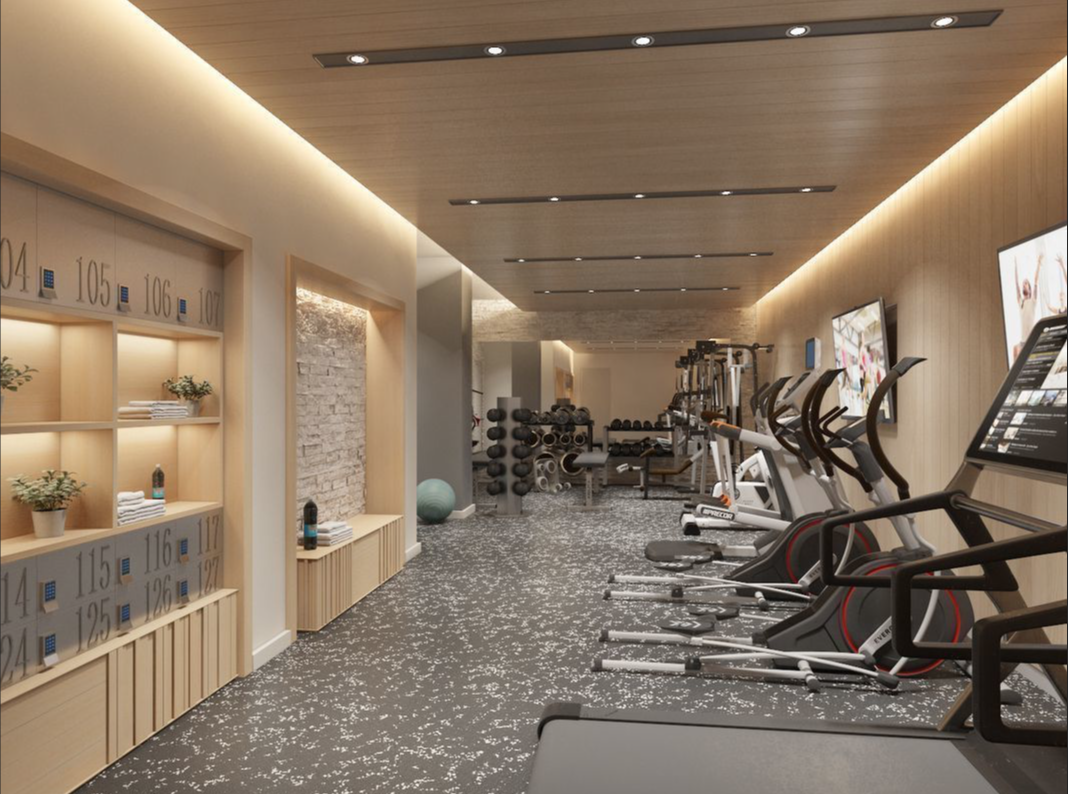 Pros and cons
"This is a thoughtfully modern new one bedroom, and I've got to give the developers props for those cobalt blue bathroom tiles. Finally: An appreciation for color and an attention to details that matter to renters. My main concern is a big one, and that's the price—this place is expensive, even with the concessions." —Lambeth Hochwald
"First off, when did Bed-Stuy become 'Bedstuy?' I'm continually baffled by listing language. Anyhow, the building seems nice but a bit ... basic. Like no one was really having fun with the interior or exterior design (except for the wood-paneled hallways, which are actually rather interesting). New buildings like this make Bed-Stuy (sorry, 'Bedstuy') 2018 feel like Williamsburg circa 2008. Bland AF. Con: It is across the street from a church, and it's worth checking to see if this is one of those churches with a loudspeaker carillon, ringing their bells all day long like Quasimodo-gone-Cornholio. The last thing you want is to be forced to keep your windows shut because the bells start ringing hours before your alarm goes off." —Constantine Valhouli 
"My take on the rent: It's not outrageous for new development that's easily accessible by transit. This is close to the subway, and only two stops from the Barclays Center, Atlantic Terminal, and City Point. New apartments with similar amenities closer to downtown Brooklyn are going for a bit more. You would be paying less in exchange for just a slightly longer commute, but you're also in lively area here. And I know people who live near a church with bells that ring every hour—it's how they mark time. You could do a lot worse in NYC." —Jennifer White Karp
Whom it's perfect for 
"A Brooklyn newbie who wants to move into a place that's shipshape." —Hochwald
"Meh. (Shrugs.) $2,850 a month (without the two months free) seems a bit ambitious. And it's a sign of where the market is heading that the incentives and markdowns are kicking in more frequently." —Valhouli
"A couple that works in downtown Manhattan—or better yet, downtown Brooklyn." —White Karp
Take it or leave it
TAKE IT. "Provided a walk-through lives up to the photo hype." —Hochwald
LEAVE IT. "Yawning like a sloth here." —Valhouli
TAKE IT. "You can always sleep in on Saturdays." —White Karp