It might sound strange to tout living near a cemetery as amenity, but people who live near one say they like exploring the quiet and peaceful grounds—and the easier parking, since you know, the neighbors don't drive. Still, it takes a certain type to get used to stumbling across workers preparing graves.
And if you haven't been to historic Green-Wood Cemetery in Greenwood, Brooklyn, founded in 1838, a visit might make you more open to having a cemetery as a neighbor. Of course, it is a place for the dead—many notable New Yorkers are buried there, including Leonard Bernstein, Boss Tweed, and Jean-Michel Basquiat. But it is also a place for the living, with 478 acres that attract bird watchers and civil war buffs (the Battle of Long Island was fought there in 1776), as well as tours and events, where you can drink whiskey, listen to poetry, even visit the catacombs, which are normally closed to the public.
This three-bedroom, two-bath apartment, 781 4th Ave., #II, asking $3,100, is a block from Green-Wood. It priced a lot higher than the median asking rent for a three bedroom in Greenwood ($2,705), according to StreetEasy. Despite what the listing says, it is not really walking distance to the Barclays Center—that's 40 minutes away on foot—or the Brooklyn Botanic Garden (that 1 hour on foot). But it is a block from the R train, so it's about 35 minutes to Midtown.
And although stores and restaurants in the immediate blocks run toward fast food and tire repair shops, it is not far from the upscale shops and restaurants of Industry City, home to ABC Home & Carpet, RH Outlet, The Bell House Outpost and more to come.
Details for the apartment and the building are sparse. There's no floor plan or square footage—but the photos show a bunch of windows, decent floors, lot of cabinets, and a dishwasher, which is not always a given in a rental.
As always, when weighing New York City apartment listings, we turn to our Take It Or Leave It experts: Constantine Valhouli, founder of real estate research and analytics firm NeighborhoodX, freelance writer Lambeth Hochwald, and myself.
But first, here are pictures of the apartment.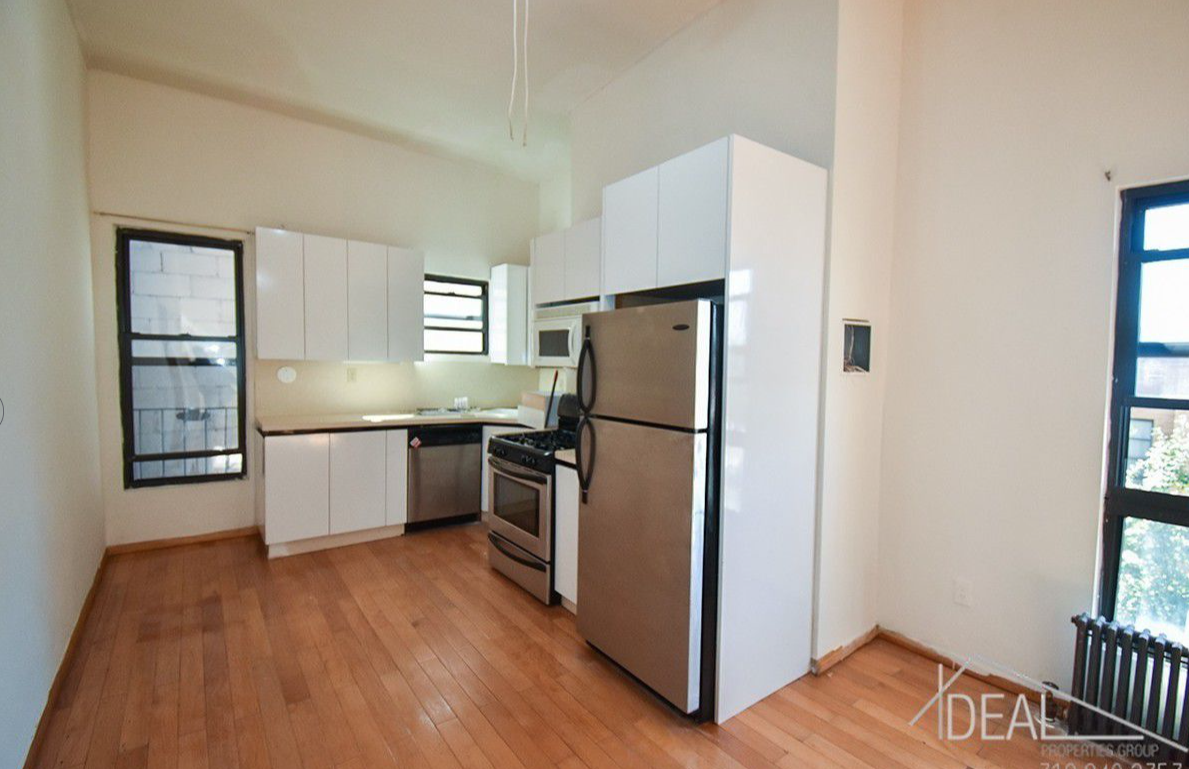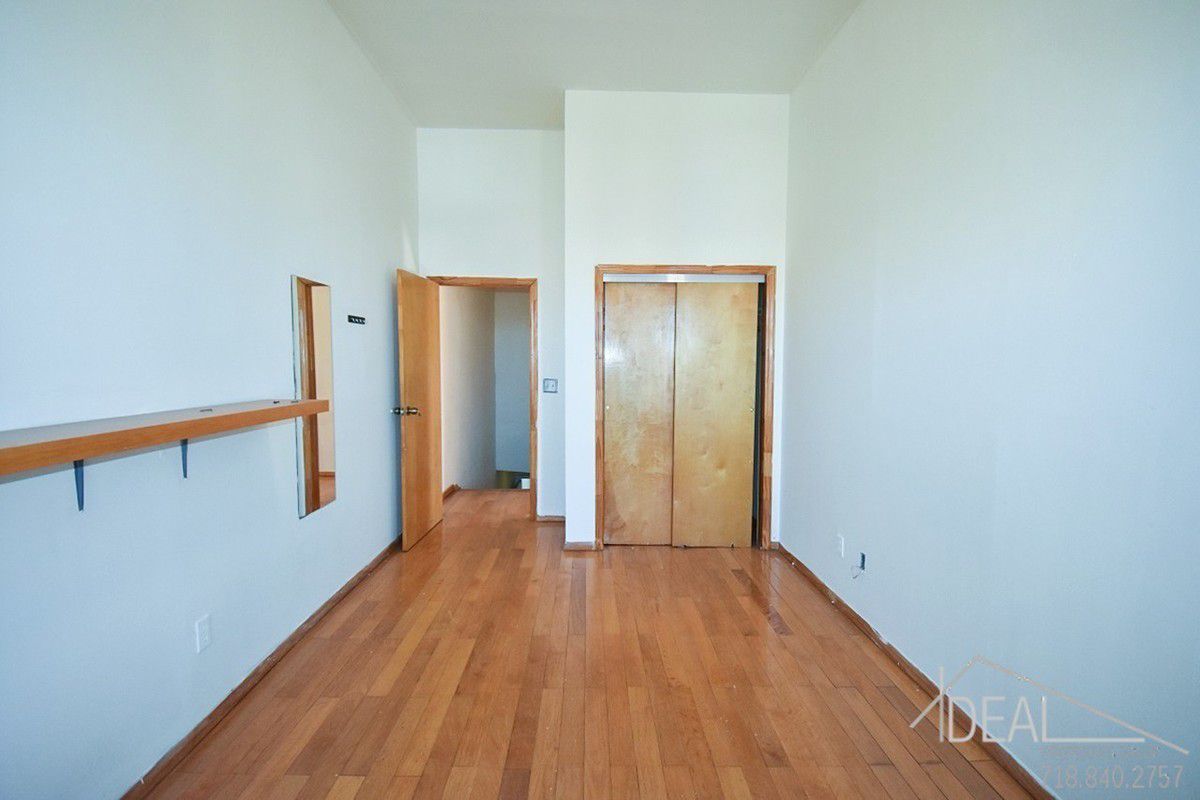 Pros and cons
"While the kitchen reno is certainly better than most and this place looks spotless, I guess it's normal in the NYC real estate world to consider the fact that you'll pay a little over $3,000 a month to live above a tire repair shop. Then again, if you have a car this would be an ideal location. Just think: You can go upstairs and have a cup of coffee in your own apartment while your flat gets fixed." —Lambeth Hochwald
"The 1970s called and want their dinky little clamshell baseboard back. Also walls are a nice amenity; we're going to look back on the open-plan nonsense of the '00s with regret and framing carpenters will be smiling when we replace all the walls demolished in the last decade. Also, less is more when it comes to listing photos—I feel like there are about 15 nearly identical photos here, and one shoddy photo of a bathtub filled with mops and buckets. You cannot advertise an apartment near a cemetery with a photo like this, since it just brings to mind 'The Shining.'" —Constantine Valhouli 
"I wonder if listing agents are familiar with Google maps, which can tell you exactly how far anything is. Accuracy matters, people. It is, however, a huge space—you might need some wheels to get around inside—and it's attractive, too, aside from the wall bisecting one of the windows—which is just strange and sloppy." —Jennifer White Karp
Whom it's perfect for 
"Three friends who want to try out this part of Brooklyn and are all about the quirky location." —Hochwald
"An aspiring goth/Viking metal band who seeks inspiration from wintry walks through Green-Wood Cemetery. And who are employed at Industry City."  —Valhouli
"Creative types who don't need to commute to NYC regularly. And who like to rollerblade indoors." —White Karp
Take it or leave it
LEAVE IT. "Unless you love taking weekend strolls through Green-Wood Cemetery, located just two blocks away." —Hochwald
TAKE IT. "At under $1,000 per bedroom, indulge your inner Edward Scissorhands." —Valhouli
TAKE IT. "Split three ways it's $1,000, and that's a pretty good deal for all this space." —White Karp