Wedged in between Prospect Park and Green-Wood Cemetery, and bisected down the middle by Prospect Park Expressway, Windsor Terrace resembles a pinned-down butterfly specimen when viewed on a map. 
You could say Windsor Terrace's geography is its destiny. Anyone who writes about the area notes that it's quiet—in a very uncity-like way, thanks to its green neighbors and the elevated expressway, which makes the western side feel somewhat remote, despite the pedestrian bridges connecting the two sides.
People who live there like the tucked-away feeling—and the relative abundance (for the city anyway) of street parking. The small commercial parts of neighborhood are lively, thanks to independent stores and restaurants. Housing here is mainly single- and two-family buildings, with several larger multi-family apartment buildings.
So if you're looking for a quiet neighborhood, this apartment, 43 East 2nd St., #3, is very appealing.
It's big—1,000 square feet—and has a flexible layout. The listings says it could be used as a two bedroom with separate living and dining areas or as a three bedroom with a windowed eat-in kitchen. 
It is asking $2,350, which is below the $2,875 median asking rent for a two bedroom in the nabe, according to StreetEasy.
The 1910 three-unit building has the crazy-quilt architecture you get in this part of Brooklyn—a brick first floor, siding on the upper floors, a metal awning and front porch likely added during a remodel decades ago.
The building is four blocks from the F and G trains—the F can get you to the Empire State Building in about 45 minutes, but be warned: Rush hour F trains can sometimes go express, so you have to wait for a local train to make this stop.
So who does this apartment make sense for? 
As always, when weighing New York City apartment listings, we turn to our Take It Or Leave It experts: Constantine Valhouli, founder of real estate research and analytics firm NeighborhoodX, freelance writer Lambeth Hochwald, and myself.
But first, here are pictures of the apartment.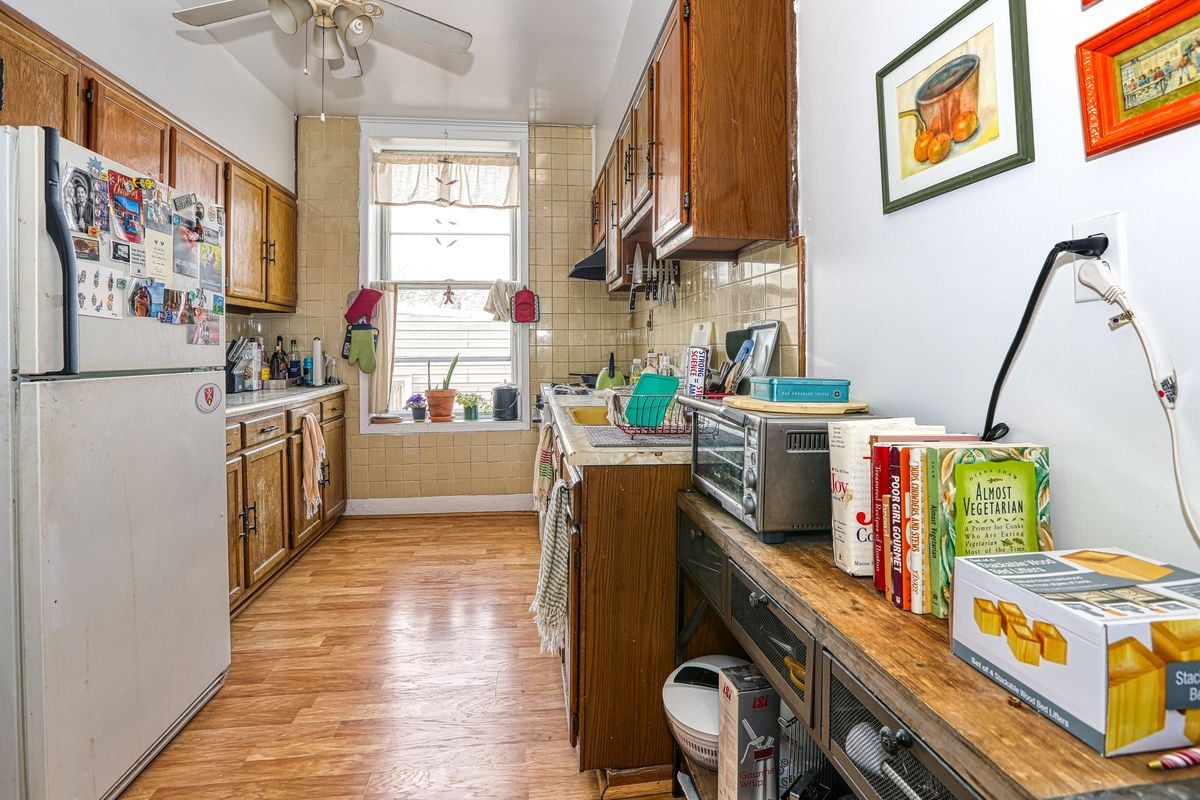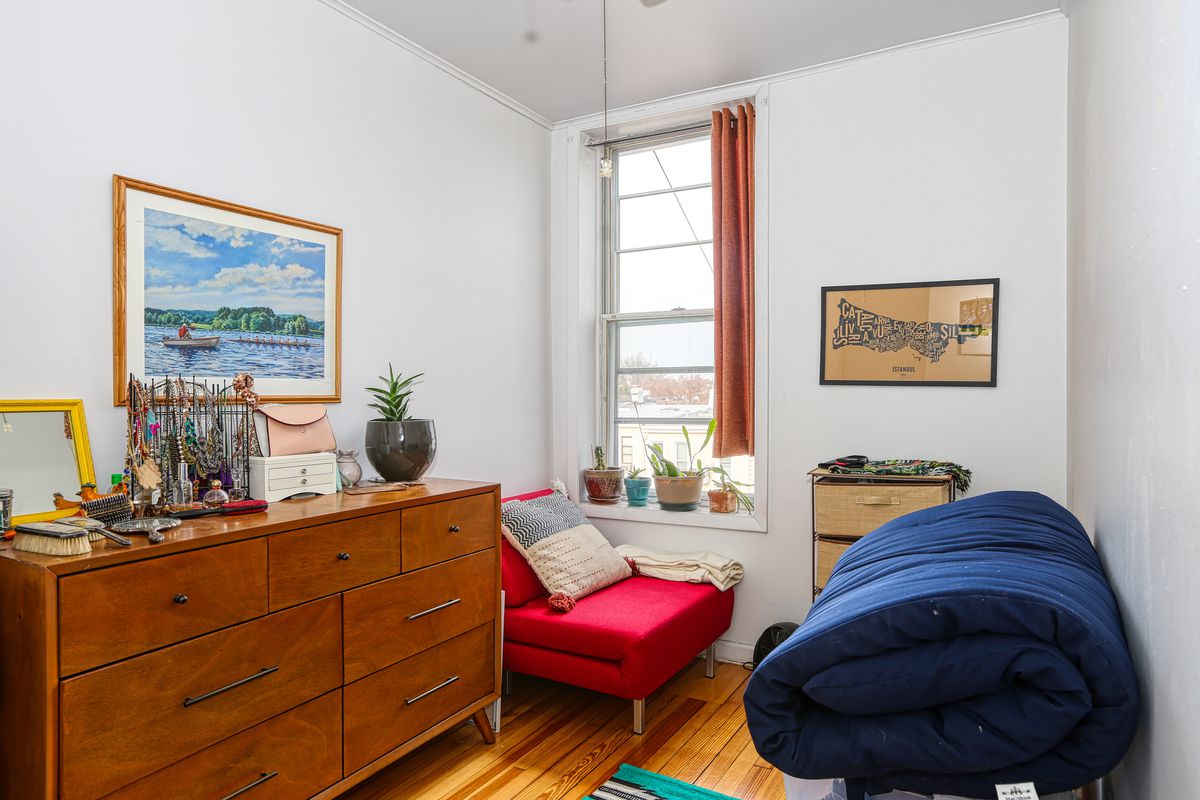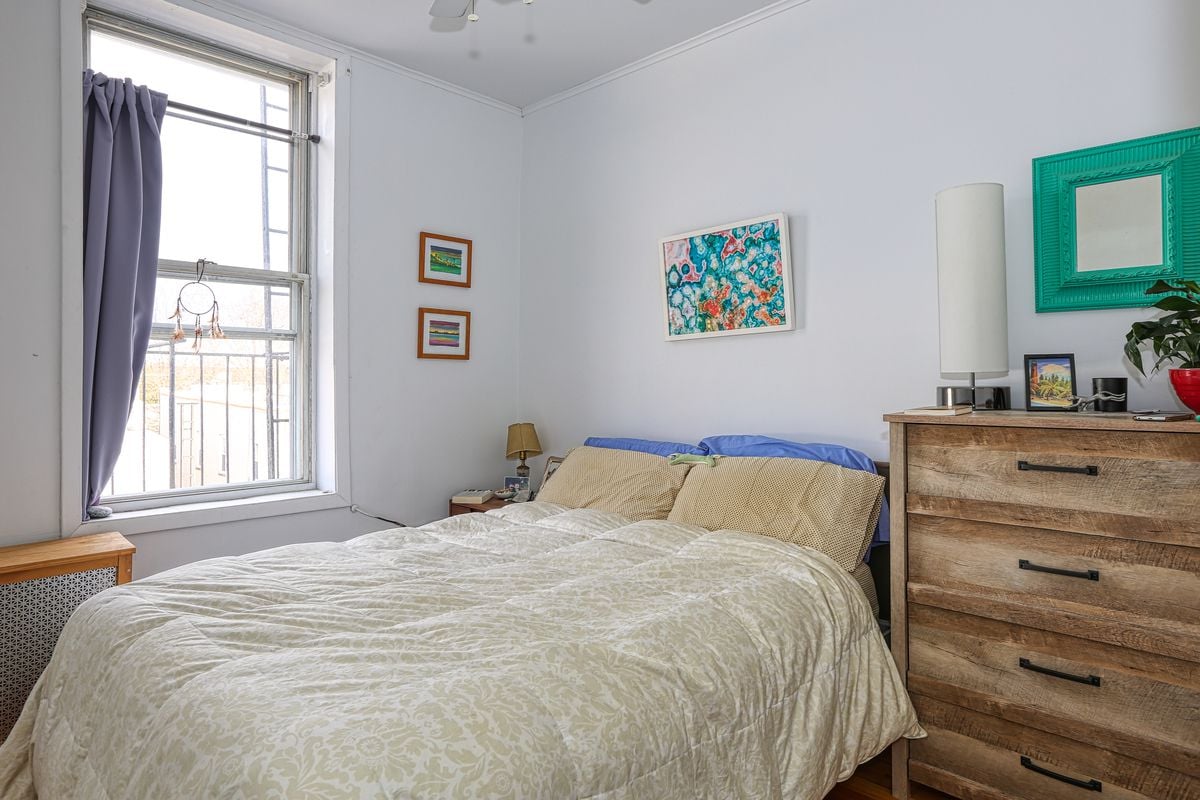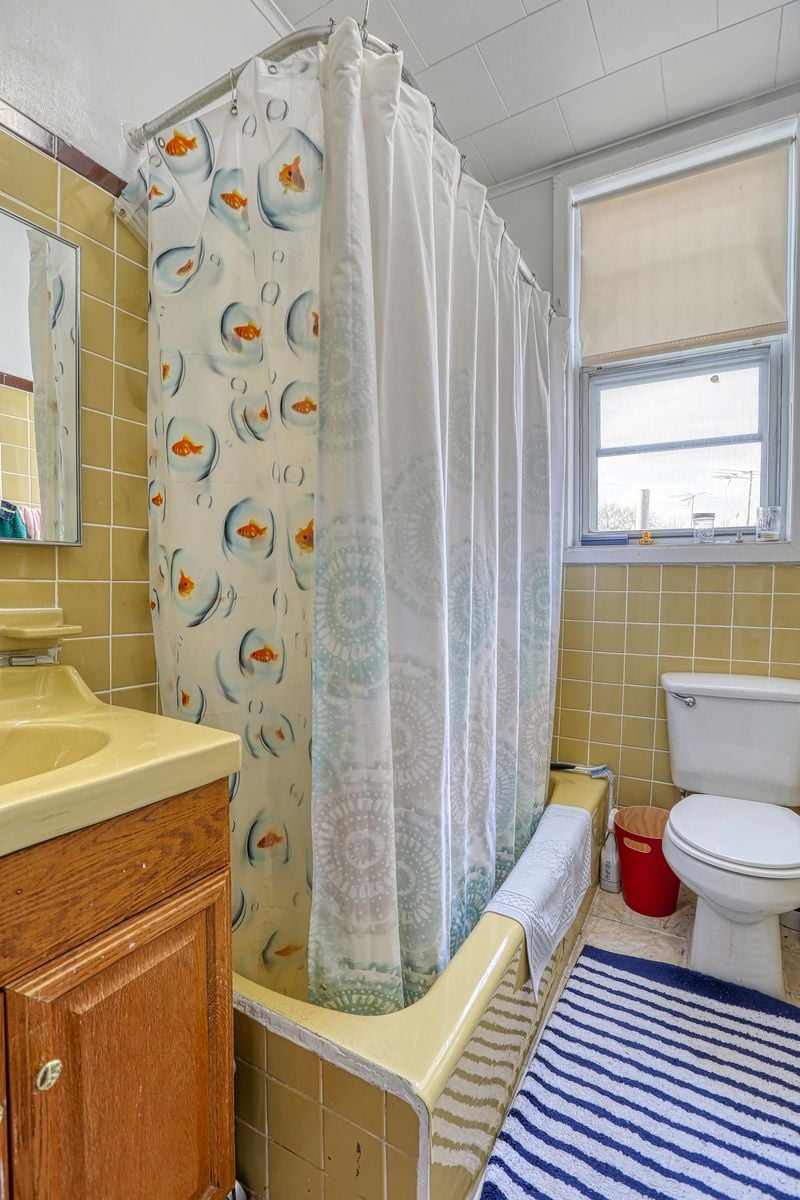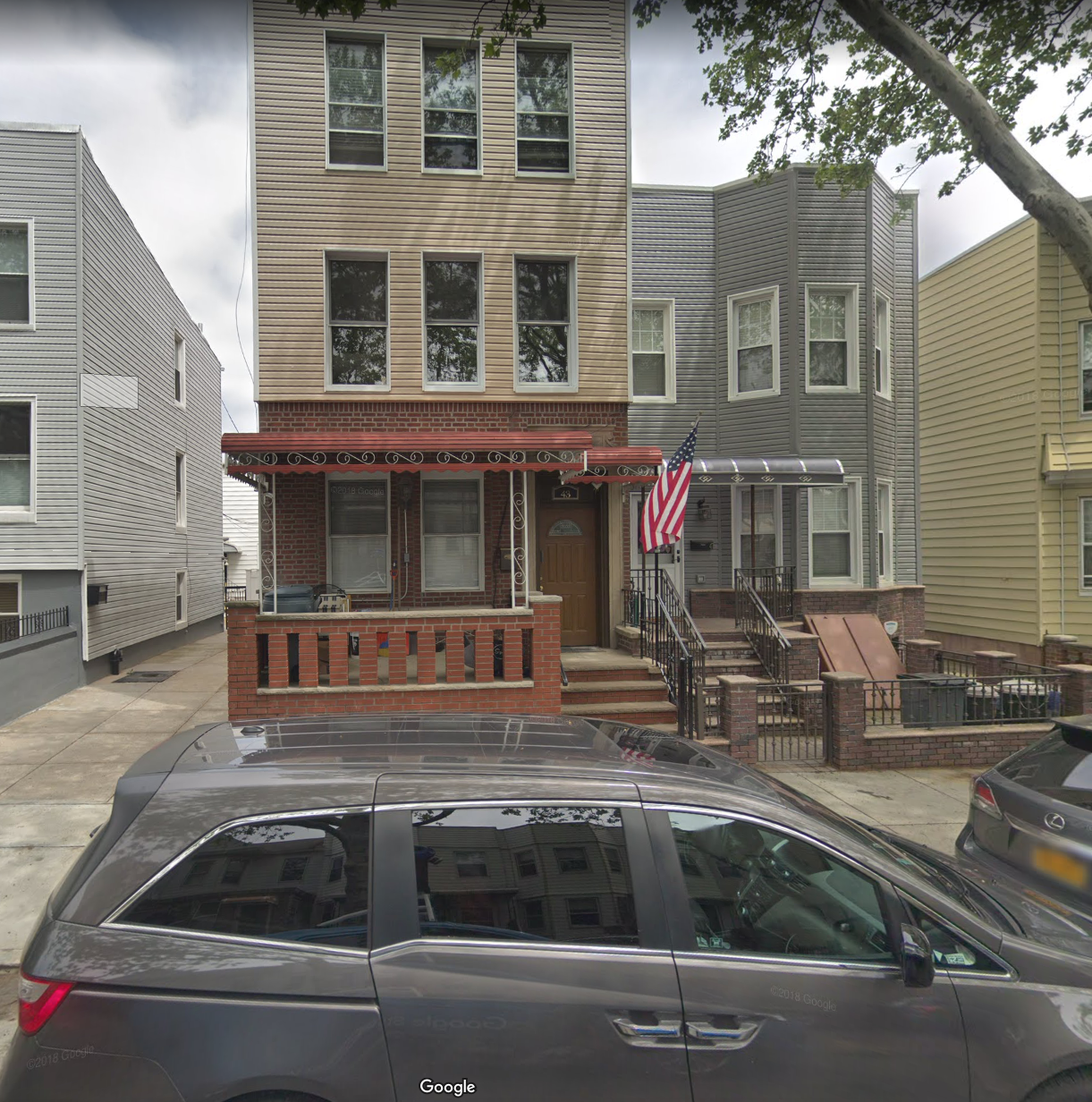 Pros and cons
"There's something delightfully old-school about this Windsor Terrace walk-up. It's got vintage tiles in the bathroom that could be dated but actually feels kind of charming. Then again, you've got to want to retreat to peace and quiet as there's not much going on here (how could there be with the Green-Wood Cemetery just one block away)!" —Lambeth Hochwald
"When you have a chance to live in NYC for under $800 apiece as a three bedroom, you jump on that. Your authentic NYC experience is about spending money on experiences, rather than a full-service building with rooftop BBQ grills and subterranean movie theaters. (Of course, some of those experiences you're spending money on may include restraining orders on crazy neighbors or bedbug mitigation, but still, after enough time has passed these become memorable stories, right? Right?). There's a patchwork authenticity to this place that is increasingly rare in the city these days. And that makes it a perfect starter apartment." —Constantine Valhouli 
"Looks like it has not been fully renovated in several decades (hello, yellow-tiled bathroom) but the floors look good and there are ceiling fans, which is important on the top floor. Speaking of which, the top-floor is great in a small building—there's not a lot of stairs and no annoying noise overhead and you get great light." —Jennifer White Karp
Whom it's perfect for
"A newly wedded couple who are dreaming of one day buying a piece of the Brooklyn dream but aren't quite ready yet." —Hochwald
"Three friends starting out in NYC, who'd prefer to spend their money on experiencing the actual city, rather than not leaving their building and its amenities." — Valhouli
"To me this is great for a growing family because you can transition from two to three bedrooms as needed—how rare is that?" —White Karp
Take it or leave it
TAKE IT. "Provided you don't mind a walk-up or a bathroom share." —Hochwald
TAKE IT.  "Also, being a block from the cemetery you can have picturesque and moody strolls through the gorgeous landscape and sculptures." — Valhouli
TAKE IT. "This is a neighborhood where you can get to know your neighbors and put down roots." —White Karp