If you have dreams of being an artist and owning a loft, you'll likely have to come up with another plan because those affordable bohemian days, especially in Manhattan, are long gone. Finding a loft for sale in NYC for under $1 million is very hard to do.
Still, if the vibe of a former industrial space really appeals to you, renting is another way to go. These days developers are increasingly converting former factories and other commercial spaces into apartments, but these are far cries from paint-flecked artists' pads. While there may be lots of exposed brick and even vestiges of the building's former industrial past, today's converted loft buildings are high-end affairs and usually come with amenities like roof decks, gyms, and lounges to socialize with your well-heeled fellow tenants.
This two bedroom, two bath in a converted loft building, 30 Claver Pl., #A107, in Bedford-Stuyvesant fits that bill. This renovated apartment has upscale touches like casement windows, hardwood floors, a beamed ceiling, central air, stainless steel appliances and stone countertops. The building has a gym, roof deck, backyard, game room and storage. 
It is listed for $3,000, which is way above the $2,500 median asking rent for a two bedroom in the neighborhood. There is no broker's fee.
Curiously, there's this note in the listing: "Net rent advertised BUT you can pay the net." Typically, net effective rent is listed when one or more month is offered free, but that doesn't appear to be the case here. Be sure to sort out what that really means.
So is this Bed-Stuy apartment worth it? As always when weighing New York City apartment listings, we turn to our Take It Or Leave It experts: Constantine Valhouli, founder of real estate research and analytics firm NeighborhoodX, freelance writer Lambeth Hochwald, and myself.
But first, here are some pictures, not of the available apartment, but a similar one. There was no floor plan.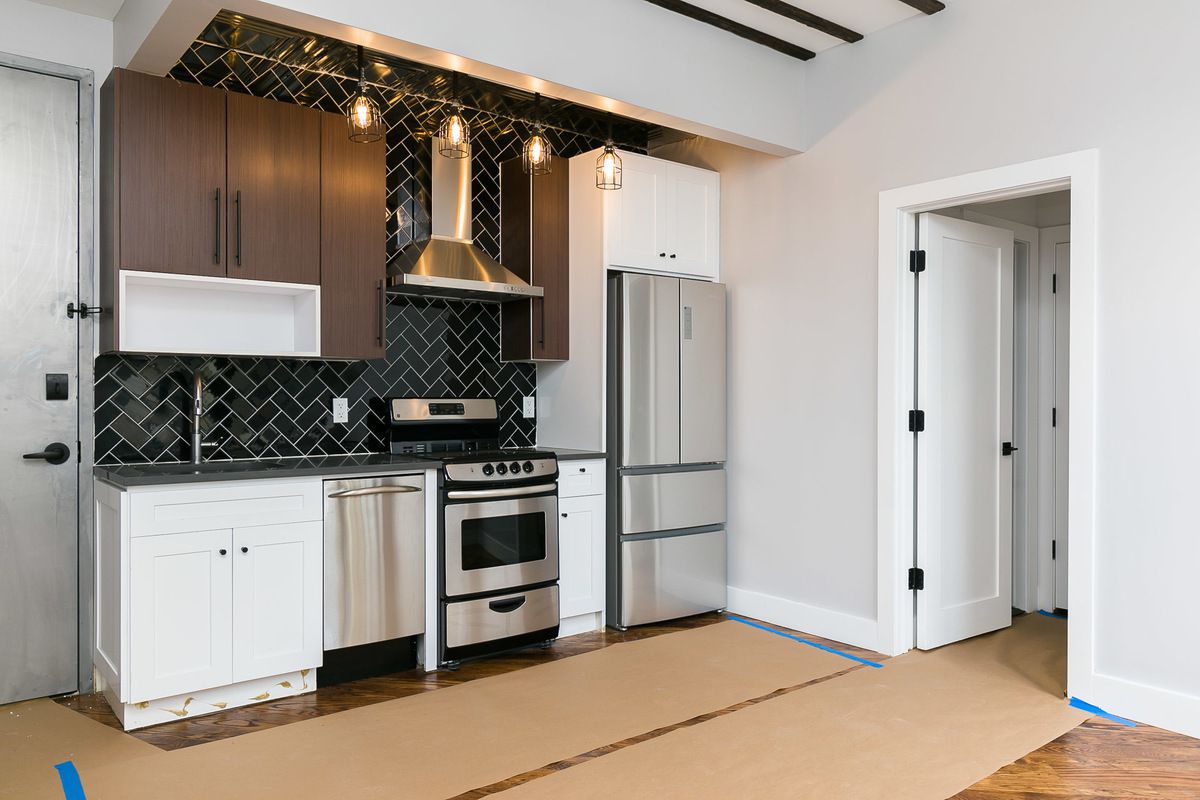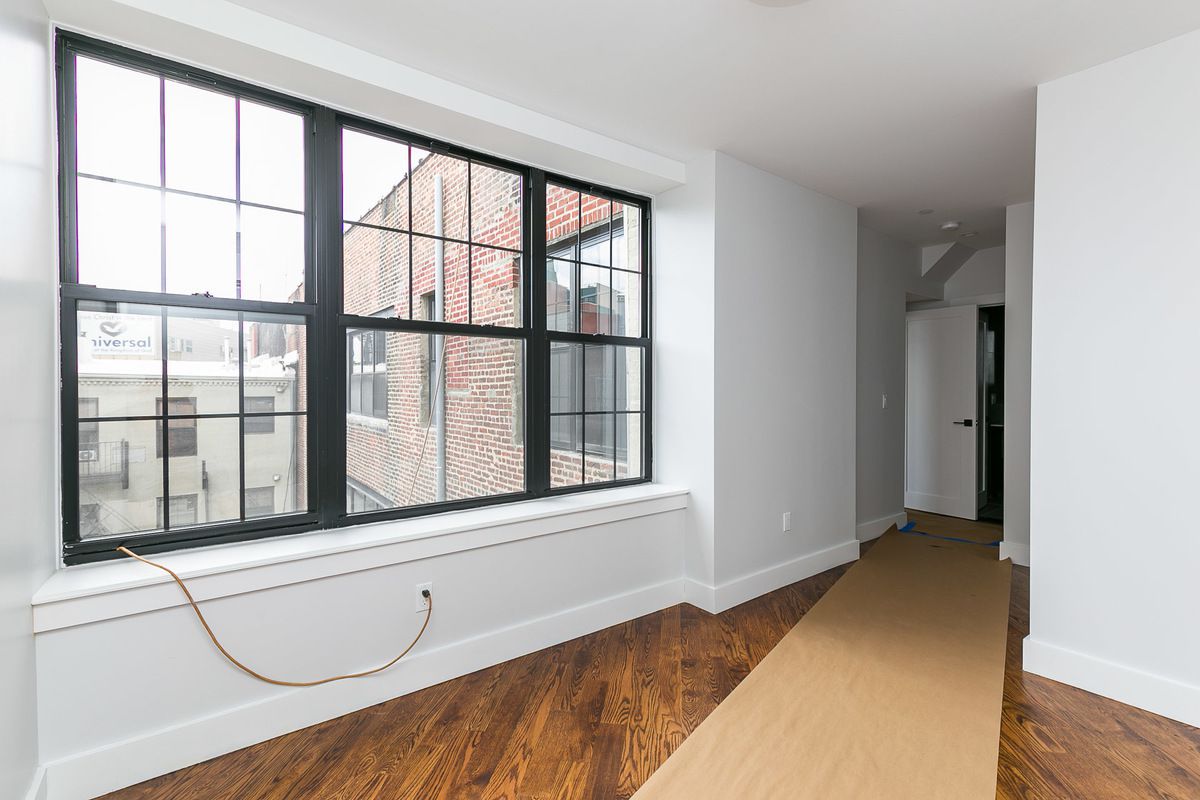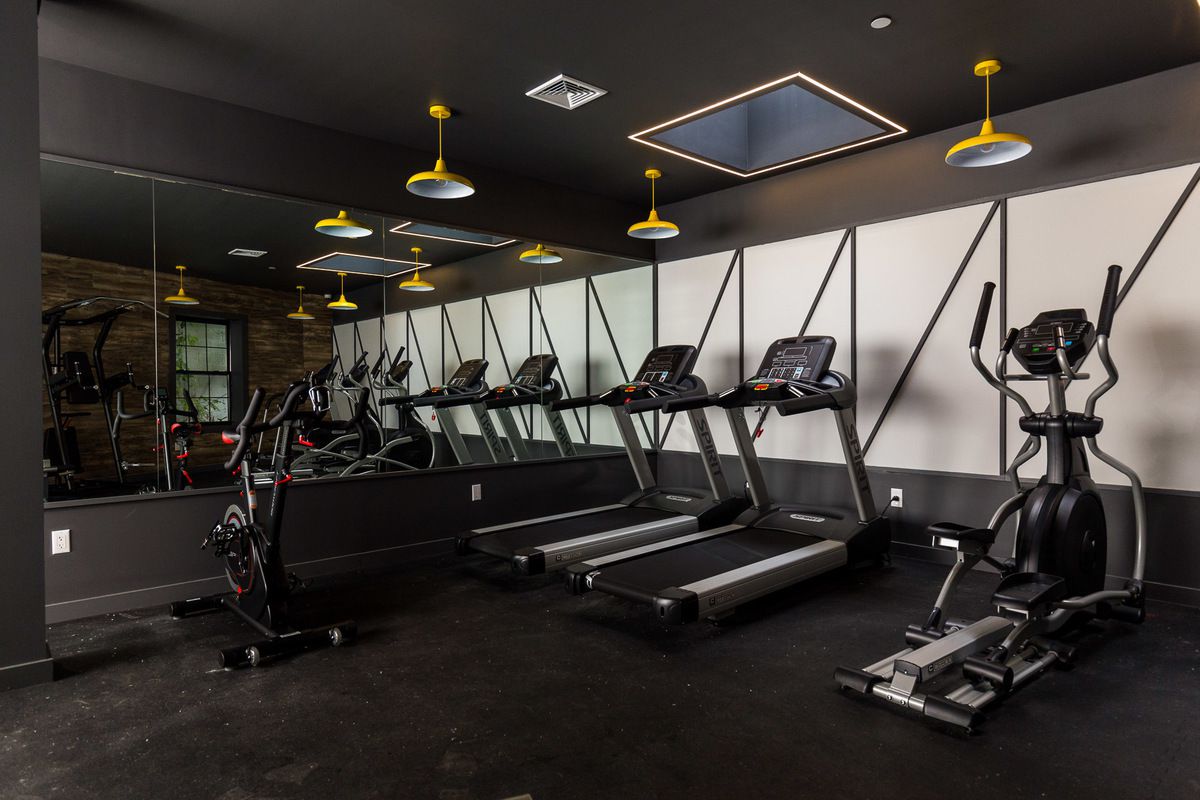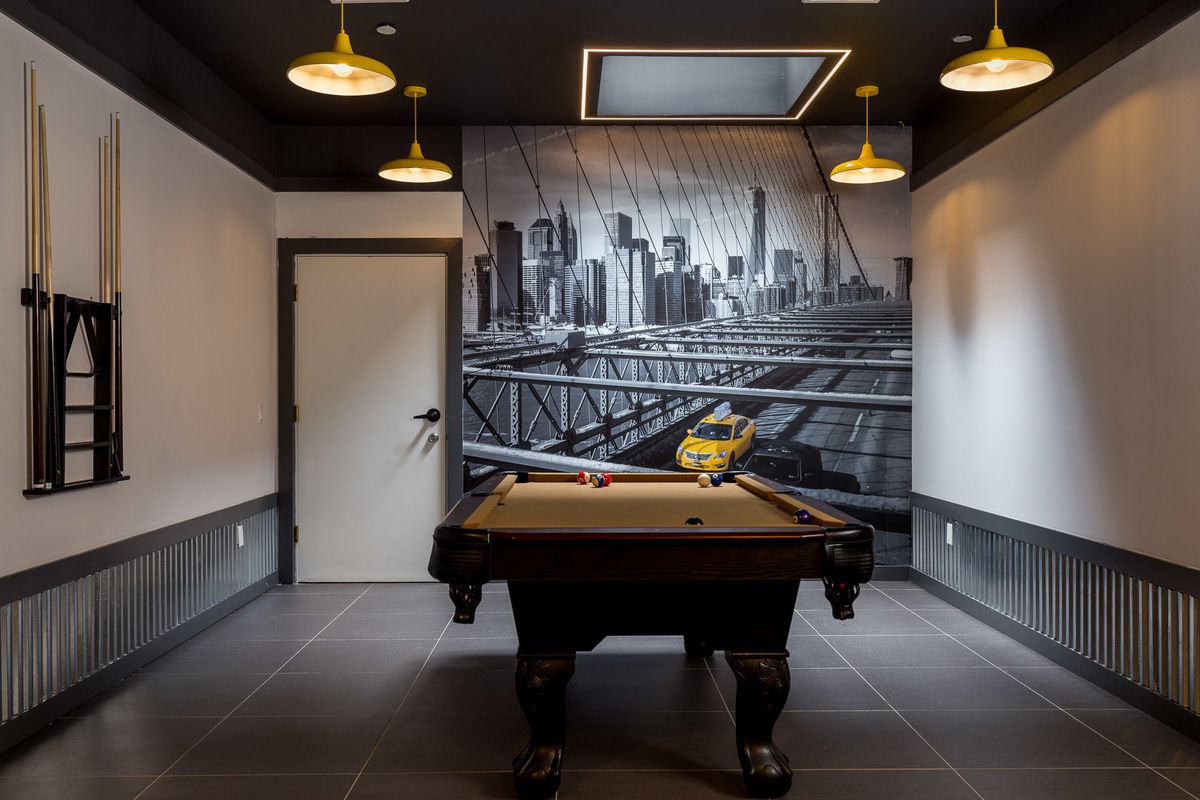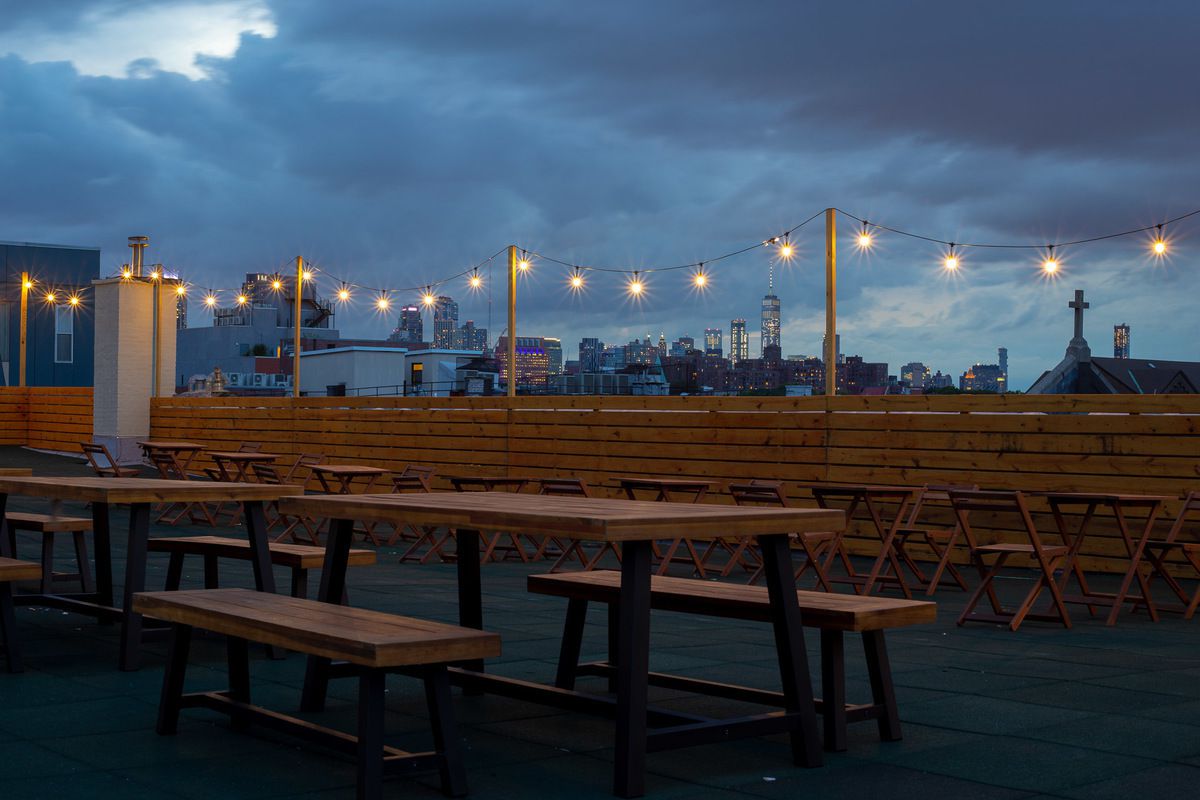 Pros and cons
"I feel like you have to be a Restoration Hardware fan to truly love this Bed-Stuy two bed. But then again, for $3,000 you can always downplay the industrial rustic look and give this place your own style. My biggest doubts about this place is that we don't have photos so, while the model unit is gorgeous, perhaps this one isn't so stunning and it may have zero views." —Lambeth Hochwald
"[Bubbe voice]: 'Would it kill you to include an exterior photo?' And from Google Street View, it is next to a church— it might be good to see if they've got one of those loudspeaker carillon systems that blasts bell sounds on the hour and whatnot. And the tautology of 'net rent advertised BUT you can pay the net' is like a real estate Zen koan ('I'd like a cheeseburger, hold the cheese')." —Constantine Valhouli 
"I hate that we don't have actual photos of the apartment. It's this kind of listing that makes renters really distrust the whole rental process. But if this apartment checks out, it seems like a pretty luxurious apartment with great amenities that is close to the A and C trains in a lively neighborhood. —Jennifer White Karp
Whom it's perfect for 
"An artist type with spare change who loves all things reclaimed wood." —Hochwald
"At $3,000 a month for two bedrooms in a renovated building, pretty much anyone. It's reasonable, so long as you've got the cross-legged mountaintop wisdom to unravel the 'net rent advertised BUT you can pay the net' mischief. —Valhouli
"Roommates who work long hours and want a building with a built-in social life (and don't want to share a bathroom)." —White Karp
Take it or leave it
TAKE IT. "Provided you get to walk through the actual unit." —Hochwald
TAKE IT. "And listen to the applause of one hand clapping." —Valhouli
TAKE IT. "But be sure to spend some time getting to know the neighborhood and your neighbors." —White Karp